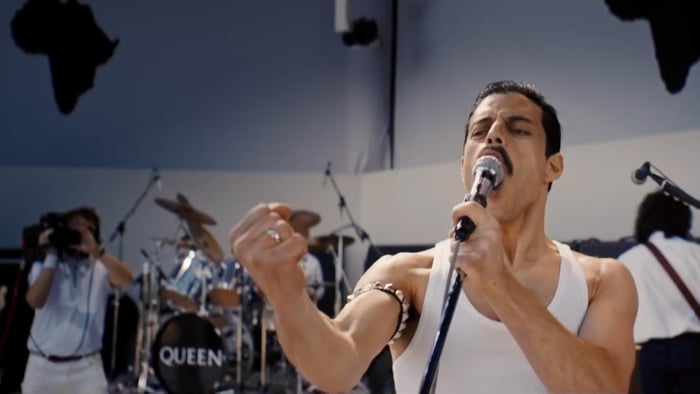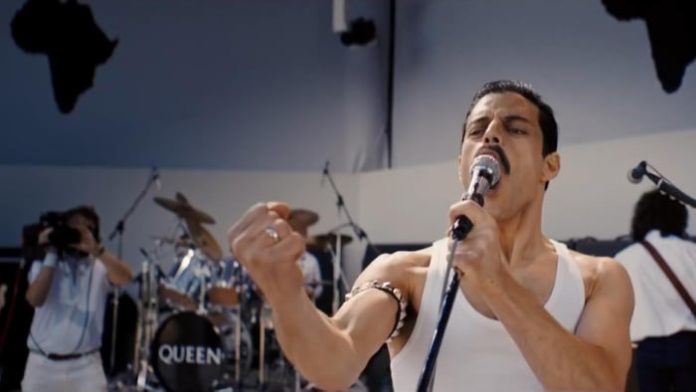 ON Saturday July 13, 1985, a day forever etched in the memory of music fans of a certain vintage, one band's star shone brightest of all.
Queen stole the show at Live Aid, a global charity rock concert to raise funds for famine relief in Ethiopia, with an exalted performance. Not Bowie, not U2, not even Paul McCartney could touch Queen's majesty that day, in what is often deemed "one of the greatest performances in the history of rock music".
So, it is apt that their Live Aid performance is the jump on and jump off point of Bryan Singer's foot-stomping celebration of Queen, their music and their extraordinary lead singer Freddie Mercury.
Continue reading below . . . 
If you are here purely for the music you certainly won't be disappointed.
As biopics go, 'Bohemian Rhapsody' is joyously entertaining and at its very best when focusing on the band and their music. Rami Malek gives a brilliant performance as the flamboyant Queen frontman but unfortunately the film barely scratches the surface of Freddie's own personal life, which, surely, would have made for more powerful viewing. Instead, Singer opts to skim over Mercury's relationship with common-law wife Mary Austin, his brave battle with Aids and the early life in Zanzibar of one Farrokh Bulsara.
'Bohemian Rhapsody' is disjointed, somewhat sanitised, and tells us nothing we didn't already know. It is a real shame they opted to play it so safe.
Malek saves the film from being a royal flop but it is Queen's music that permits us to overlook many of its foibles. A real missed opportunity.