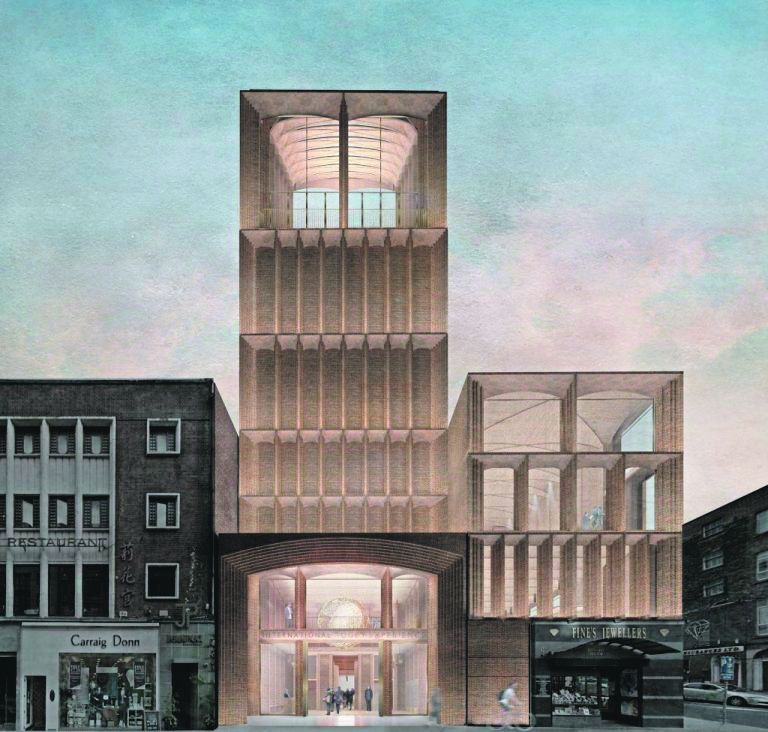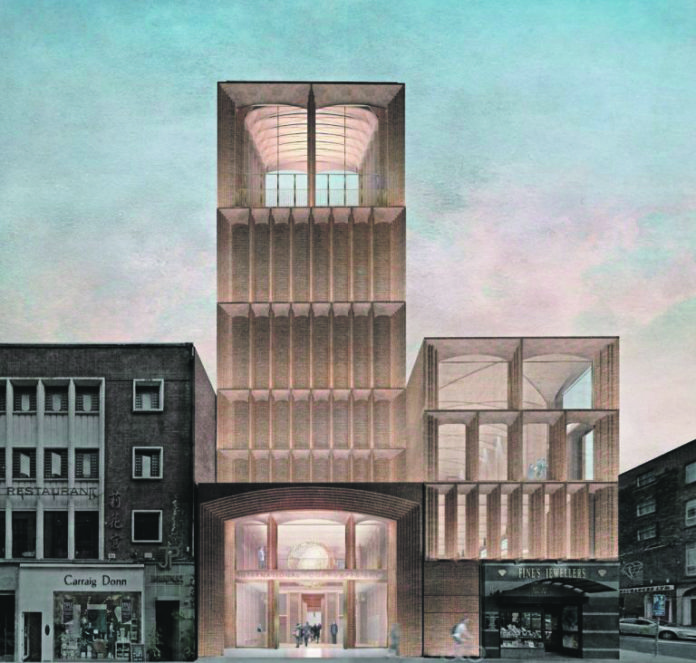 THE LIMERICK International Rugby Experience building will feature a 30,000 sq ft exhibition space that will allow the merger of 4D interactive galleries and exhibitions celebrating historic moments from the history of rugby.
The project will involve the demolition of two buildings located at 40 and 41 O'Connell Street, as well as number one Cecil Street.
This will make way for a seven-storey building, with a two-storey portico fronting O'Connell Street, and a two-storey block to the rear.
There will be a three storey block built over the existing Fine's Jewellers business at the junction of O'Connell Street and Cecil Street when the three floors above are removed.
A cafe, shop and multi-media visitor experience, exhibition and education space will await visitors to the ground floor.
Tom McGlynn of London-based Niall McLaughlin Architects who designed the building, said there was a strong rationale behind the decisions made on aspects of the design and evidence from other Georgian cities to support how it would work in Limerick.
Limerick City and County Council architect Maria Donoghue said that proposed development and architecture work from Tom McGlynn made for a "well-considered building".
"This is architecture of a breathtaking scale and Limerick is really fortunate to have a team of the calibre of Niall McLaughlin`s working now in our city centre. This project can be the creative spark to breathe new life into our Georgian Quarter and animate further investment.