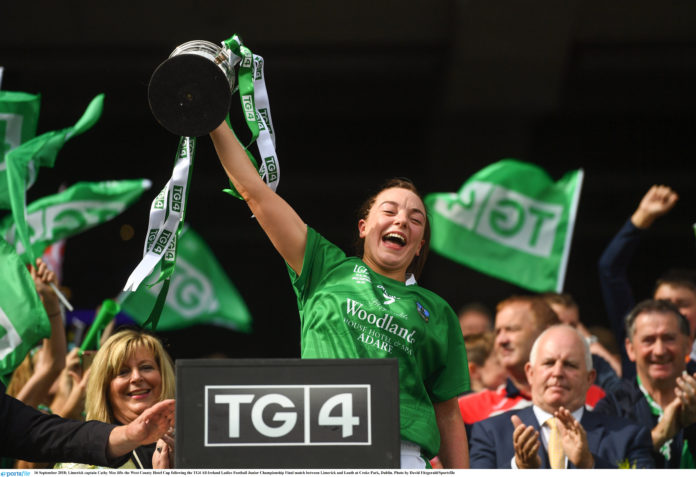 In a year where Limerick clinched promotionto the Intermediate grade of the Ladies Football championship, two of their players have been nominated for the Junior FOTY award.
Limerick's captain Cathy Mee has been nominated for the award alongside teammate Rebecca Delee who scored a brace of goals in the final before being awarded Player of the Match in Croke Park.
Louth's Kate Flood has also been shortlisted for the prize and has previous of winning the award, claiming the honour in 2015.
**BREAKING**

✔️ The 2018 @SportTG4 @TG4TV Junior Players' Player of the Year nominees are @LKLadiesGaelic's captain Cathy Mee and @BecsDelee, who are joined on the shortlist by @LouthLGFA captain @k8fld #TG4Allstars pic.twitter.com/iUyQzgXeos

— Ladies Football (@LadiesFootball) November 5, 2018
The winner, alongside the winners in the Senior and Intermediate categories will be revealed at the All-Stars banquet, hosted by the Citywest Hotel on Saturday, 1 December.
The nominees in all three categories were chosen by their inter-county peers, with players not allowed to vote for their own team-mates.
The post Cathy Mee and Rebecca Delee nominated for Junior Player's Player of the Year appeared first on Sporting Limerick.