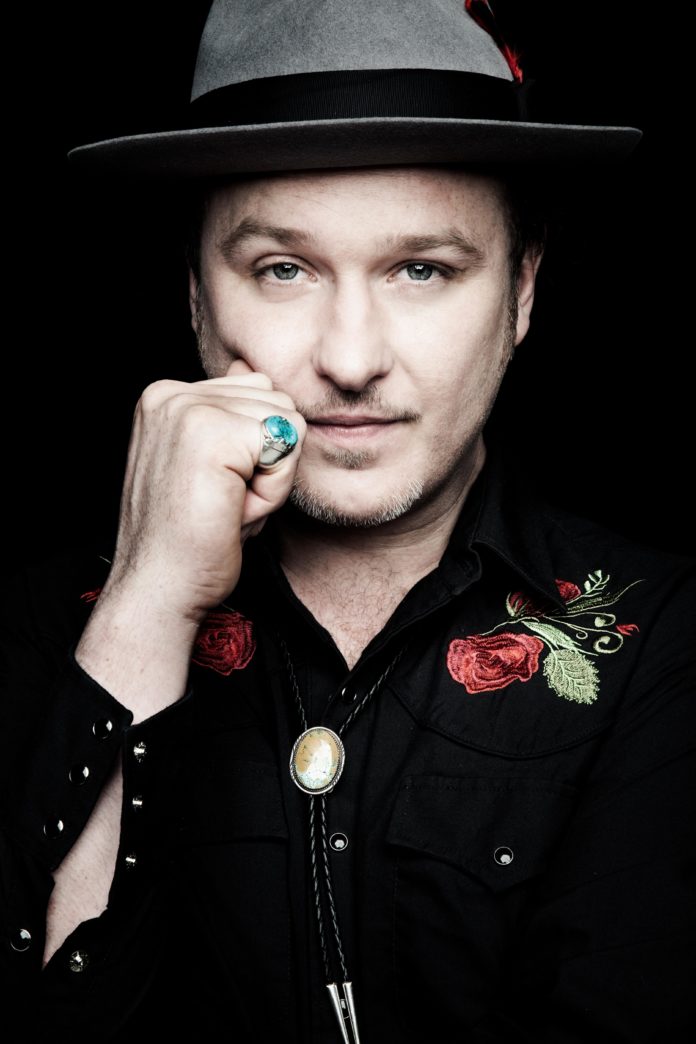 The Irish singer/songwriter talks about that Ed Sheeran song and touring in LA on a broken leg.
ON THE first day of Mundy's USA tour recently, he had an accident that broke his leg and left him touring the States in a contraption that "resembles an astronaut boot." But with almost 25 years in the music business, you can't keep a good man down. Mundy looks on the bright side and the guitar player says he is thankful it wasn't his arm.
The enforced measure of having to sit down to play gigs has had some positives for the songwriter from Birr.
"I can play guitar a lot better when I am sitting down," he told Limerick Post.
And the touring has been a success. He mentions New Orleans and Los Angeles as particular highlights.
"I have not been to LA since my first album came out 21 years ago. People showed up that had waited that many years to see me. I've been signing some old albums, it is pretty refreshing."
Mundy released his debut single 'To You I Bestow' shortly before his album 'Jelly Legs' was released in 1996. 'To You I Bestow' was included on the soundtrack for Baz Luhrmann's Shakespeare adaptation 'Romeo + Juliet'. It sold 11 million copies and introduced Mundy to his US audience.
While we here in Limerick would name check 'July' and 'Galway Girl' from the live album 'Live and Confusion'(2007) as Mundy's biggest hits, the US audience was keen to hear the early albums and he finished his sets with 'Gin and Tonic Sky'.
On the subject of 'Galway Girl'! We can't let the opportunity pass while chatting with this very straight-talk musician to get his reaction to Ed Sheeran's track of the very same name on the multi-million selling 'Divide' album. Was Mundy bemused or confused by the fact Ed Sheeran wrote a song also called 'Galway Girl'?
"I just thought it was a very strange thing. you know!
"It was like writing another song called 'Sweet Home Alabama', I don't know!
"It's just gonna get weird between Ed and Steve Earl's publishers. Who is getting those royalties?
It's nothing to do with me. I did my job," comments the singer who had huge success with his cover version of Steve Earle's ode to a black-haired blue-eyed girl from Galway.
For his recent anonymously titled record, Mundy teamed up once more with Youth who produced his debut album, the critically acclaimed 'Jellylegs'. Mundy has been touring this album ever since.
Expect to hear all the hits and a couple of new songs when Mundy and friends perform at University Concert Hall this Thursday 8.