Mortgage broker Joey Sheahan of mortgage switch company mymortgages.ie has issued a useful guide to first time buyers (FTBs) to smooth their application and success rate. Currently FTBs are the biggest sector in the housing sales market, which makes sense when you consider daft.ie's rental report of Q3 2018 to find that Limerick City's average rental is now €1,151 and for Limerick County, it is €800+.
Central Bank rules
The prompt is that in 2019, Central Bank of Ireland (CBI) will review its stiff lending rules and respond to the regular call for exemptions, even if nothing changes in next year's thresholds for income and loan-to-value.
MyMortgages.ie, which deals with a multiple of lenders for all sorts of mortgages, has measures to recommend to put a better structure on FTBs' income and outgoings to impress potential lender(s). Case in point, establish a record of paying rent by electronic transfer, not cash or cheque.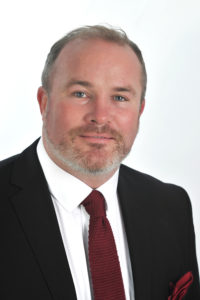 "The latest Banking and Federation Payments Ireland (BFPI) mortgage figures reveal that mortgages are increasing in terms of volume and value. First time buyers remain the single largest segment by volume (48.3 per cent) and by value (48.7 per cent).
"As it stands FTBs have two options, to comply with the CBI's general lending regulations which impose a loan-to income restriction of 3.5 times gross annual income to all new lending for principal dwelling purpose. Or they can aim to be included as part of the bank exemptions allowed by the CBI, whereby a limit of 90 per cent loan-to-value applies on the first €220,000 of the property value."
Local challenges
WHAT are the local demographics like for first timers? According to Limerick auctioneer Geraldine Leddin, partner to GL Auctioneers and Property Consultants, typically they are returning to live with their parents to build their savings because rental properties are scarce and increasingly expensive.
Continue reading below:
"We are going to get an avalanche of first time buyers into us after the Christmas," she predicts. "With the rental [cost] to a property being the equivalent or steeper than a mortgage here in Limerick, it makes sense to buy.
"A lot of landlords are getting out of the market, driven out by rules and regulations that are in favour of the tenant. An awful lot of landlords are priced and taxed out of it, left with nothing. If they have a bad tenant, it's a referral on to the Rental Tenancy Board who allows tenants to hold on for three to six months in some cases.
"Managing rentals used to be a big part of our business but … well, if that were true today, I'd be gone down the Swanee."
First Time Buyers Grant
WITH decades of experience in property market cycles, Geraldine Leddin looks at the big picture. "For first time buyers to be mortgage approved, the have to have 20 per cent of the purchase price saved and that is a lot of money. They are trying to pay rent and save for the deposit at the same time.
"For them to get the FTB grant, the property has to be a new build and while there are more being built now, these are far too few on the ground."
There have to be incentives for landlords to stick with it, she argues strongly.
"If there were incentives for landlords, this housing crisis would not be going on. GL Auctioneers were at a conference for our sector recently and heard the Government was trying to bring in legislation whereby for long term tenants, if the property is sold, landlords will have to sell with the tenants in place. Who can sell on those terms? It is rubbish."
The ideal applicant
Back to Joey Sheahan on how to build your mortgage application profile. With experience on his side, he outlines the following as red flags to a responsible lender:
• Overdrafts – authorised or otherwise
• On line gambling referred to on your bank/ credit card statements
• Cash advances on credit cards, even on holidays
• Non-documentation of regular payments such as rent
• An irregular savings patterns
• Erratic spending patterns
• Poor credit rating
Mr. Sheahan went on to outline other factors applicants should consider:
• Deposit – you do not need to have all of your deposit before you apply. Once you have confirmation that a gift is available, that will suffice for Approval in Principle
• Employment – being in permanent employment is often a plus but applicants will be reviewed on a case by case basis. If you are self-employed then you must ensure that you have all your accounts fully up to date and all relevant returns filed with Revenue. Contract workers should include a copy of their CV as well as your last three P60s
• Overseas buyers will need to request a copy of their credit history from the country in which they currently reside