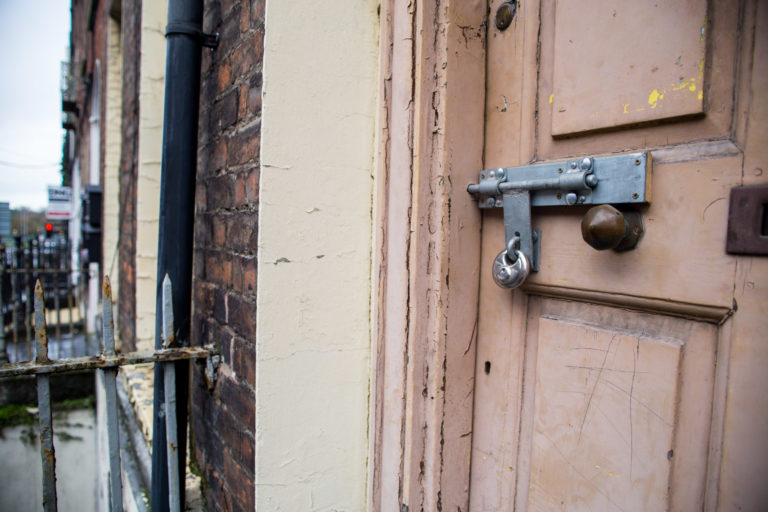 DERELICTION was described as "a blight on our city" as Limerick City and County Council was urged to do more to tackle the problem.
At last Monday's meeting of the Metropolitan District, councillors were told that 155 derelict property inspections were carried out last year.
There are 33 properties on the Derelict Site Register (DSR) in the Metropolitan area with five entered on the register in 2018.
13 sites were added to the Council's Vacant Site Register (VSR) in June 2018, which resulted in three appeals to An Bord Pleanála. One of the sites was subsequently removed from the register; another appeal was unsuccessful with the site remaining on the register, with a decision awaited on another appeal.
Councillors were also given contrasting figures in relation to vacant homes in Limerick. According to the 2018 Geo Directory, there are 2,741 vacant units while the 2016 Census put the figure at 7,752.
Director of Social Development, Gordon Daly, believes the Geo Directory figures are probably more accurate.
Independent councillor John Gilligan said the council needed to look at closer to home before pointing the finger elsewhere.
"You only need to walk out this door and turn left to see buildings that the Council owns that have been left derelict for years," he told the council executive.
Fianna Fáil councillor Kieran O'Hanlon described the high levels of dereliction and vacancy as "unacceptable" and "scandalous".
"There are properties in Garryowen that have been derelict for years and it wouldn't take much to fix them up and give people a home in the middle of this housing crisis. There is an empty property in Kilmurry Avenue where they come along at night and put their horses inside the front garden and lock the gates. This is totally scandalous," Cllr O'Hanlon fumed.
Independent councillor John Loftus took issue with the accuracy of the Council's figures for vacant homes. He maintains the real vacancy rate is closer to 90 per cent in the city.
"I've lived in the city for the last 18 years and 90 per cent of the properties were never occupied in that time. It is a total blight on our city," he declared.
Solidarity councillor Paul Keller also felt that the local authority needed to "up its game" in dealing with dereliction. He called for stronger legislation to tackle the issue.
"It is irresponsible and should not be allowed. There should be stronger penalties for letting buildings fall into neglect. They should be named and shamed. We need more punch in dealing with this," he added.
Labour Party councillor Joe Leddin accused the Council of "shying away" and nor  going after "the big boys and the bigger issues". He referred to  Dunnes Stores on Sarsfield Street and Greenpark Racecourse on the South Circular Road as cases in point.
Party colleague Elena Secas asked if there had been any further engagement with the Horizon Mall and she was told by Mr Daly that levies were due to be imposed on the site owners in 2021.
He went on to explain that the council was using a "carrot and stick" approach to tackle vacancy and dereliction but warned that Compulsory Purchase Orders (CPOs) could be used if property owners failed to engage.
"Where there is a significant levy this should aid in progressing the planning. And if financial institutions are sitting on properties, we will act in the same manner," he warned.