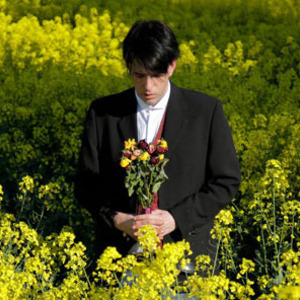 JOHN Murry fans will have his solo debut 'The Graceless Age' on repeat this week in the build up to his return to Limerick. The 2012 critically acclaimed album is hailed as a masterpiece of honest and painful self-reflection.
The reviews did not turn into huge sales for the Mississippi native, and record company disputes, marriage breakdown and sporadic touring made recording a follow up a very remote possibility.
He upped sticks and relocated to Kilkenny, sharing the stage with Duende Dogs, and John Blek And The Rats.
A follow up album was released finally in 2017, 'A Short History Of Decay'. It is an intense document of tragedy and a fall from grace. John is an Irish citizen now and works with the Kilkenny arts community.
A live show from John Murry can be an intense and transcending experience, according to Ray Burke who is promoting the gig.
"I've seen him about 15 times now and each time it's just been an entrancing and intense experience. Whether alone or with a full band, he has this remarkable ability to hold the audience in the palm of his hands, his talent is overwhelming. It's as if words and chords literally fall from him, it can feel other worldly. He gives so much to his performance. I've made people with diverse taste in music attend his gigs, friends, family, and absolute strangers.
"No one has left less than mesmerised."
Support on the night comes from local singer/ songwriter Andy Mooney, and DJ Tom Prendergast will be spinning 'til late after John Murry's performance.
John Murry plays The Record Room on Friday February 8.