WITH the latest figures from Daft.ie showing that rent prices in Limerick City are now 16.7 per cent higher than last year, Sinn Féin TD Maurice Quinlivan has called on Housing Minster Eoghan Murphy to introduce rent certainty in the local market.
"Renters in Limerick are continuing to see their rents spiral out of control, as Fine Gael refuse to take radical action to address the problem. Limerick has been particularly hard hit with huge rent increases. The average rent in Limerick City is now € €1,171 per month, a 16.7 per cent increase on the same time last year.
"This is not a sustainable. How on earth are working people looking to rent in Limerick City supposed to afford such an increase in rent in one year?" Deputy Quinlivan asked.
"The Minister's failure to get to grips with the crisis in the rental sector continues to heap pressure on struggling renters and effectively locks low-income earners out of the rental market. We know Rent Certainty alone will not resolve the issue of high rents. It will, however, put a break on the unaffordable rent increases that thousands of people are facing.
"The huge increase in rents coupled with a severe shortage of homes to rent and buy is exacerbating the housing crisis," he claimed.
Meanwhile, Labour Party Housing spokesperson Jan O'Sullivan stated this week that she believes homelessness can be ended by legal and practical action.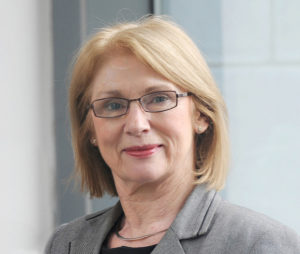 The former Housing Minister insists that if the ideals of the Democratic Programme are to be fulfilled 100 years after its publication, then all barriers to housing must be removed.
According to Deputy O'Sullivan, the ideals adopted by the first Dáil 100 years ago are a challenge that we are now in a position to rise to.
"Ireland is now a developed nation; we have worked our way out of the worst economic disaster since the foundation of the State; there is wealth but this is not shared equally and many of the children in our State are living in poverty, some are homeless, some haven't got the most basic right of knowing their own identity.
"With political will, we can now chart a course to address the needs of all our children. Nearly 4,000 of them are without a secure roof over their heads.
"Between November 2017 and November 2018, there has been a 14 per cent rise in child homelessness.
"Last week at the Raise the Roof conference, architect Mel Reynolds pointed out that there is enough Local Authority owned land, zoned for housing, to build 50,000 units of accommodation nationally, 30,000 of those in the Dublin area.  What is missing is the will and drive from Government.
"In the Labour Party, we have presented detailed costed proposals for 80,000 social and affordable homes to be built over five years. That is the scale of what is needed and delivery at present falls very far short of that.
"Labour has also steered a Bill through the Dáil which is now stalled in committee that would oblige Housing Authorities and the state to prioritise the interests of the child and to assist families, including providing them with safe accommodation.
"We can end child homelessness by legal and practical action. As long as the will is there," she concluded.