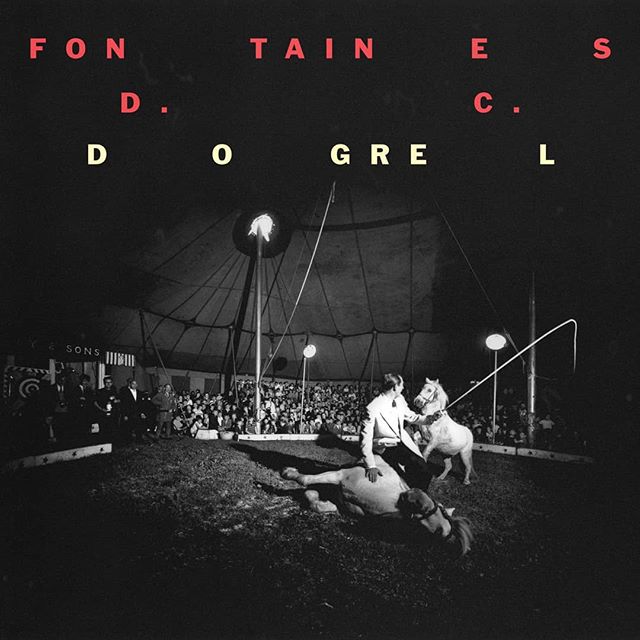 SEODA Shows will bring highly rated Dublin punks Fontaines D.C. for the promoter's sixth birthday party on Friday February 22.
Joining the line up is The Altered Hours, Just Mustard, FONDA and Odd Morris.
Fontaines D.C. have built up a head of steam in 2017/18 with singles 'Liberty Belle' and 'Boys in the Better Land'; recent single 'Too Real' is getting support from BBC's Steve Lamacq. New single 'Big' features a video based in Moore Street directed by Molly Keane
The band has just completed a European jaunt and will tour in the US in March. The band will release the debut album 'Dogrel' on Friday April 12 on Partisan Records.
The tracklisting has been published and 'Dogrel' will open with the current short sharp single:
1. Big; 2. Sha Sha Sha; 3. Too Real; 4. Television Screen; 5. Hurricane Laughter; 6. Roy's Tune; 7. The Lotts; 8. Chequeless Reckless; 9. Liberty Belle; 10. Boys In The Better Land; 11. Dublin City Sky.
If you haven't seen them yet, think the energy of The Fall or The Strokes with songs rooted in Dublin City. The band has a mesmerising intensity on stage with a bunch of irresistible tunes that will stay buzzing around in your head for days. Do not miss this show.
Seoda Shows Sixth Birthday Party happens on Friday February 22 at Dolan's Warehouse. Tickets on sale this Thursday www.dolans.ie