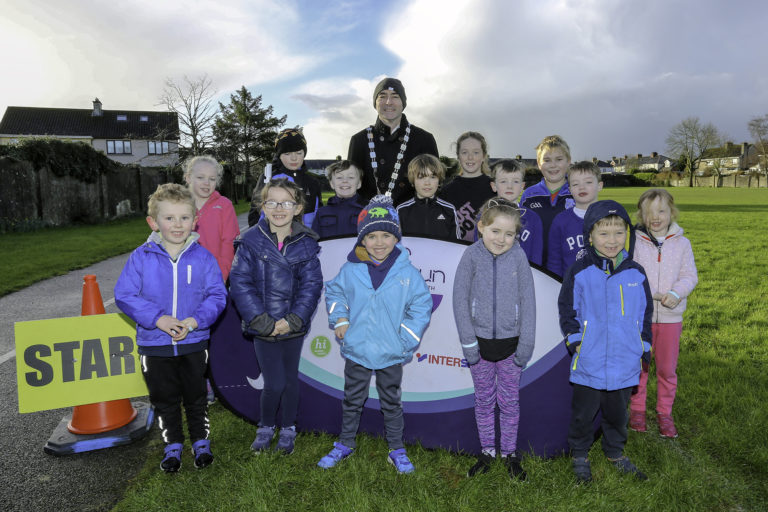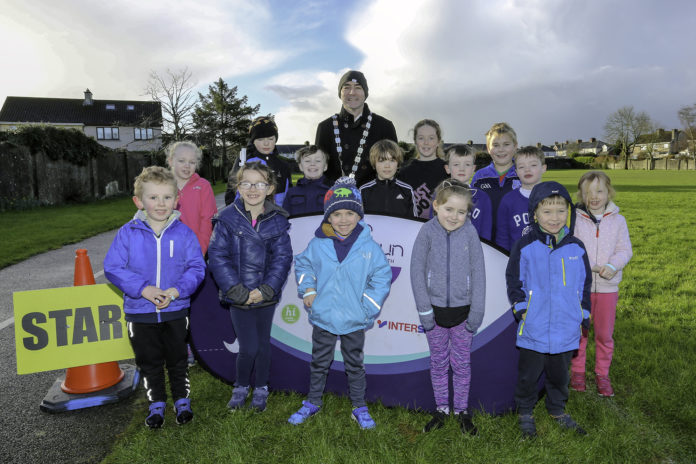 LIMERICK Metropolitan Mayor Daniel Butler is prepared to go the extra mile in support of young athletes as the city's first junior park run reaches a marathon milestone.
Every Sunday morning since September 9, Shelbourne Park hosts a free junior 2km park run for children aged between 4 -14 years of age. The run is in partnership with VHI Healthcare and supported by the Limerick Sports Partnership.
Event Director Lavinia Ryan-Duggan said, "children inspire us volunteers with their smiles, sense of fun and ambition to reach the finish line".
"MayorButler has been a constant supporter of park run events in Limerick. He joins us for a special milestone to present half marathon wristbands to 16 children, who have completed a total of 11 2km park runs.
"We have 259 junior runners of 22 events with 32 children completing 11 plus junior park runs where they reached that half marathon milestone. Our special team of volunteers and trained run directors give their time every Sunday to make this event happen.
Mayor Butler added "the park run events are all about the community, bringing families together to enjoy healthy living and having fun along the way.
"The volunteers make this family fun event so successful. It is an enjoyable morning and a great way for any family to start their day. The added bonus is that older children can experience what it is like to volunteer," he said.
by Miranda Leahy
[email protected]