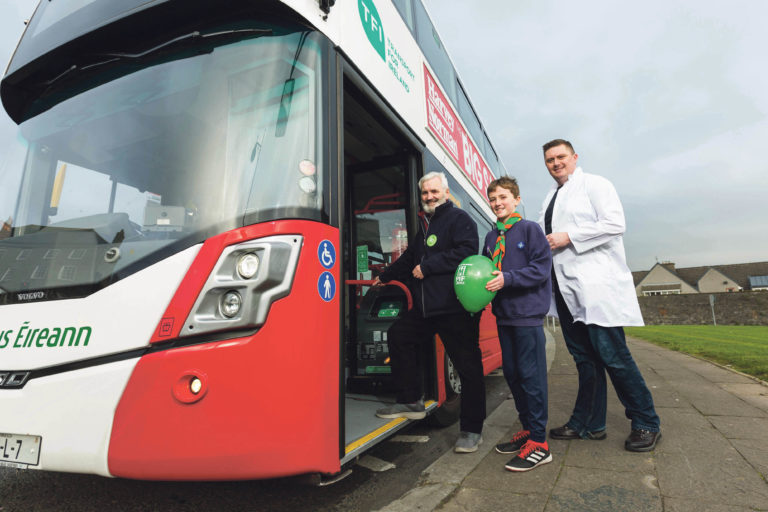 THE FIFTH annual 'Pay It Forward' Kindness Festival will challenge Treaty city residents to go the extra mile from March 9 to 16.
Plans have been made for free events and activities designed to highlight kindness in every part of Limerick city.
Free events organised by Pay It Forward Limerick (PIFL), with the support of more than 100 volunteers, will be hosted throughout Limerick including a family fun day, a pamper day, free music sessions and lots more.
A growing number of businesses are getting behind the festival and this year Bus Eireann, Starbucks, EBS and William Street traders among others will be organising activities designed to inspire continuing acts of kindness.
PIFL board member Michael O'Mahony said they were thrilled to have so many eager volunteers and businesses getting behind the festival.
"We want to reach as many people as possible with the positive momentum and energy of carrying out kind acts over the course of the week. In promoting kindness, we're aiming to change attitudes, build self-esteem and mental health resilience by creating a sense of community cohesiveness."
Bus Éireann Regional Operations Manager, Brian Connolly said they were delighted to play a part in the Kindness Festival. "A random act of kindness may not change the world but it might make a difference in somebody's life today."
The Festival week will kick off with a Family Fun Day on Saturday, March 9 on Bedford Row.  From 11am to 2pm there will be face painting, children's crafts, printmaking, music, medical and physio consultations and a few more surprises for all to enjoy.
From Sunday 10 to Friday 15, Community Unity Days have been organised to encourage volunteers, local businesses and the people of Limerick to carry out intentional acts of kindness.
The programme of activity will include little gestures such as children baking buns and delivering them to the unsung heroes of the community, showing the Pay It Forward movie, free pampering and massage and talks at local schools.
People who benefit from these acts of kindness will then be encouraged to carry it on in return to someone else.
Michael O'Mahony explains, "Being kind to one another acknowledges our own capacity for kindness and also has the benefit of 'feeling good' for both giver and receiver.  Our aim for the Kindness Festival is to create a ripple effect that will develop into a wave of kindness where people will continue to carry out acts of kindness for the duration of the festival and throughout the rest of the year."
Businesses interested in getting behind the festival are invited to contact Pay It Forward through its Facebook page
Further details at www.pifl.ie