Priority date order as follows for three current shows on three sites – Catherine  Street's Lucky Lane for the episodic Lucky Lane, Limerick City Gallery of Art on Pery Square and The Hunt Museum where the Abbey and Shannon waters meet. These are exhibitions of contemporary works and offer free and welcome access to the view public over this weekend and for the two permanent galleries, every day thereafter for their duration.
Gallery Interlude and The Lowering Skies
Gallery Interlude brings a pop up visual art show to Lucky Lane this Friday February 22 from 7pm to 9pm, when the reception continues on at The Glen Tavern.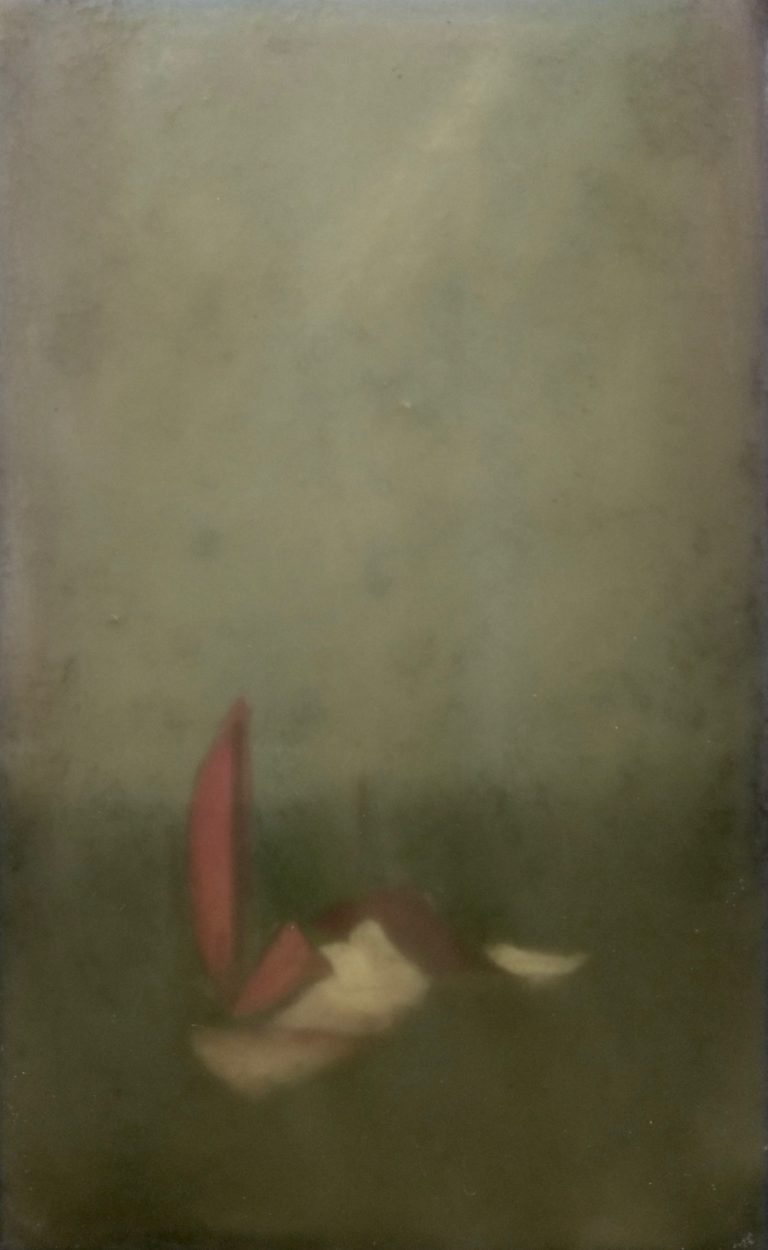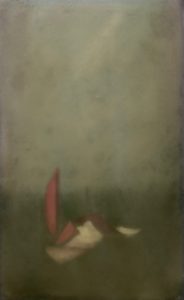 Rory Prout is the artist selected from vagrant Contact Studios, now operating out of Wickham Street Studios until rehoused. His 'Lowering Skies' series will show again on Saturday 23 from 11am to 3pm and on Sunday 24 from 2pm to 4pm. There's a fourth day of works on display and sale, Monday 25 from 11am to 3pm.
Biographical note: Tipperary native Rory Prout (b. 1985) graduated with a a B.A. in Painting from Limerick School of Art and Design in 2008 and with an M.A. in Modern and Contemporary Art History, Theory and Criticism from University College Cork in 2015. He has exhibited extensively in Ireland, Northern Ireland, England, Belgium, Italy, and Ethiopia, and was the painter in residence for the Irish Embassy in Addis Ababa in 2015.
He was also a recipient of the Emerging Irish Artist Residency at the Burren College of Art in the same year. Rory was a member of Contact studios from 2008 to 2010. He currently lives in the UK and works at East Sussex College in Hastings.
---
Crystalline: Hidden Monuments
LIMERICK City Gallery has big shows of its own for daily exploration at the People's Park. 'Crystalline: Hidden Monuments' by Siobhan McDonald was first aired at the Centre Culturel Irlandais two years ago.
"In this new project titled 'Hidden Monuments' McDonald presents a series of artistic enquiries to remind us of the cairns, standing stones and Megalithic structures that foreshadow our architectural histories. Since 2017, the artist has been working with archaeologists on a series of breakthroughs made from a recent radiocarbon dating programme."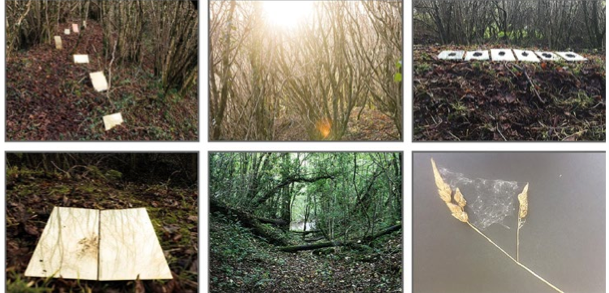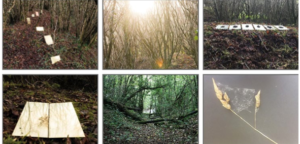 Ever a work in progress and intimately connected to the territorial influences of climate, there are paintings on 24ct gold plated copper plates, arctic plant pressings and works related to historic natural forms.
Show 2: in pleasing contrast, there's an exhibition of posters from Michael O'Connor's collection that forms part of LCGA's Permanent Collection.
---
Limerick Printmakers embrace 20 years creativity
LAUNCHED at The Hunt Museum by film maker/ comedian Pat Shortt, Limerick Printmakers 'LP at 20' celebrates two decades of art in the making by this artist collective. Works are on display into April 22 and are tribute to the creativity, experimentation and community engagement of Limerick Printmakers.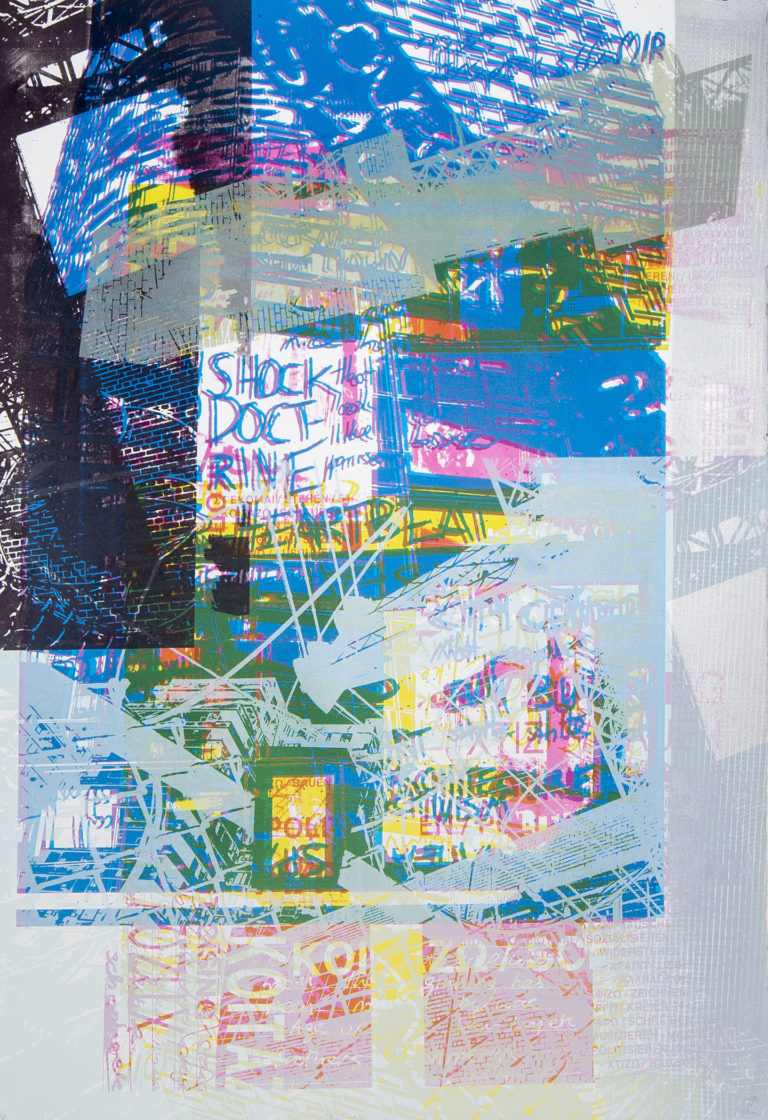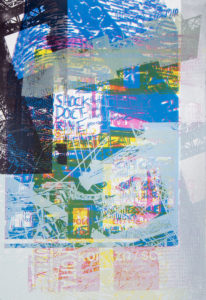 We hear from the museum that "to best showcase the breadth of artistic practice that exists…LP invited a cross section of established, mid career and emerging artists to each make two editions of new large-scale work using subject matter of their own choice.
"The artists' profiles span age-ranges, printmaking preferences and approaches to their process but are unified by the importance  that printmaking plays in realising their work."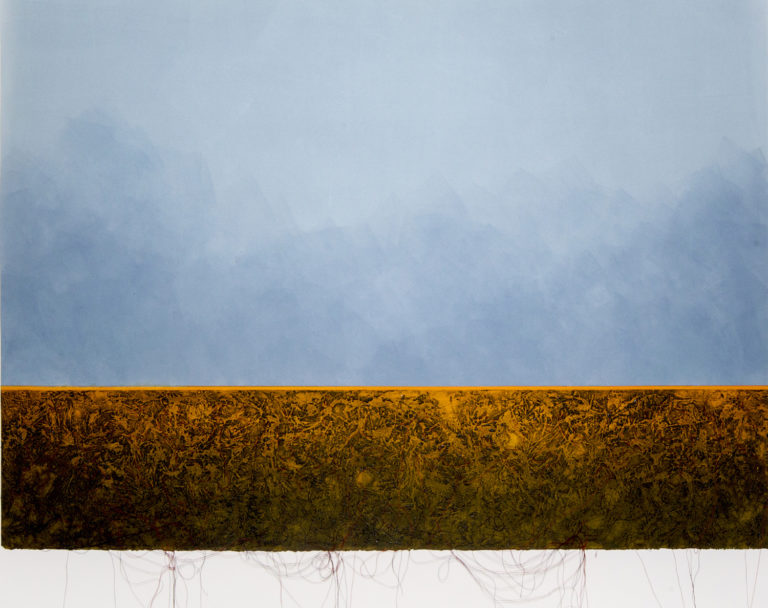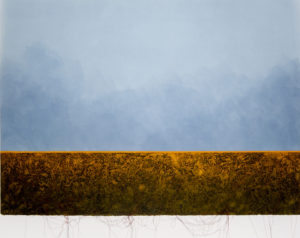 Numerous techniques are evident such as embossment, silkscreen, monotype, collograph and stone lithograph.
It is interesting that at the end of Limerick Printmakers' detailed press for this show, they make time to acknowledge and thank the late Joe Buckley for his giving over to them their original studio and gallery space on Robert Street. [Nice one. Mr Buckley, you were one of the great enablers who benefit the arts community. RIP]