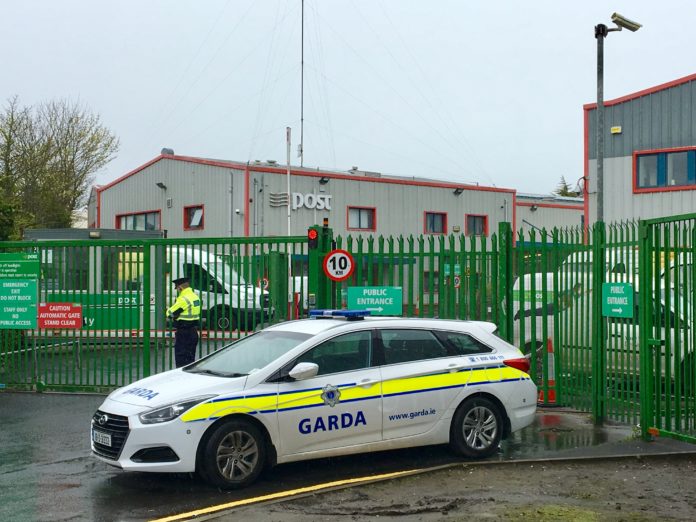 THE LIMERICK sorting office of An Post has been evacuated after a suspicious package was found early this Friday morning.
The depot with up to 100 staff, is located in an industrial estate on the Dock Road and shortly after 6am it was evacuated over concerns following the discovery of a suspicious package.
Gardai were notified and an Army Explosive Ordinance disposal (EOD) unit was dispatched from Cork and is now at the scene.
The sorting office is also the national Return Letter Centre which handles all undelivered mail.
An Post staff had been warned about suspicious parcels and envelopes following recent incidents in the UK.
While the incident is ongoing, Army personal will evaluate the package and determine the course of the investigation.