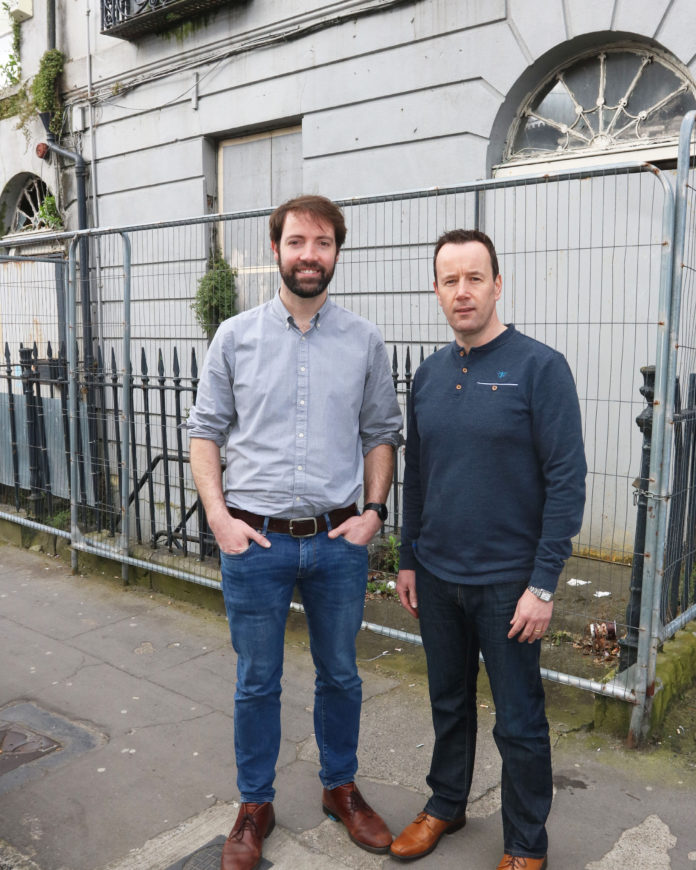 LABOUR Party councillor Joe Leddin has welcomed a move by the local authority to begin the formal compulsory purchase of two blocks of buildings on Cecil Street and that of his family's former home on Catherine Street.
Under the Derelict Site Act 1990, the buildings at 43-46 Cecil Street, owned by Hirar Properties Ltd, and the buildings 34-41 Catherine Street, owned by Thanos Securities Ltd, have now been served CPO (Compulsory Purchase Order) notice.
One of the buildings — 37 Catherine Street was the former Leddin family home, which was sold many years ago.
The City West representative this week welcomed the move by the Council to begin the formal compulsory purchase process.
"These buildings are located in the heart of our city centre and it is not acceptable for the owners to leave the buildings remain unoccupied for several years and longer. We cannot create the liveable vibrant city that we all wish to see if owners of multiple properties choose for whatever reason not to develop the buildings for residential or commercial use," he told the Limerick Post.
"There are a range of supports available from the Council to assist owners of old Georgian buildings to help redevelop them with conservation grants and professional expertise available in terms of design and development."
Cllr Leddin takes the view that these buildings offer significant potential for residential use, which would assist those working in the city and looking to secure city centre accommodation.
"With the vacant sites levy active since January, there is additional onus on the owners of unused buildings or sites to either develop or sell them.
"This decision by the Council to use the powers under the Derelict Site Act sends a clear message to other property owners that the Council is serious about preventing dereliction in an effort to redevelop our city centre," he said.
His cousin Brian Leddin, who is running for the Green Party in Limerick City North in the local elections, also welcomed the news.
"Both groups of buildings are in prime city centre locations. The Council should decide quickly on how best to utilise these buildings. I would encourage the Council to see the potential for good quality residential accommodation. The key to creating a thriving city centre is to have people living in it," he concluded.