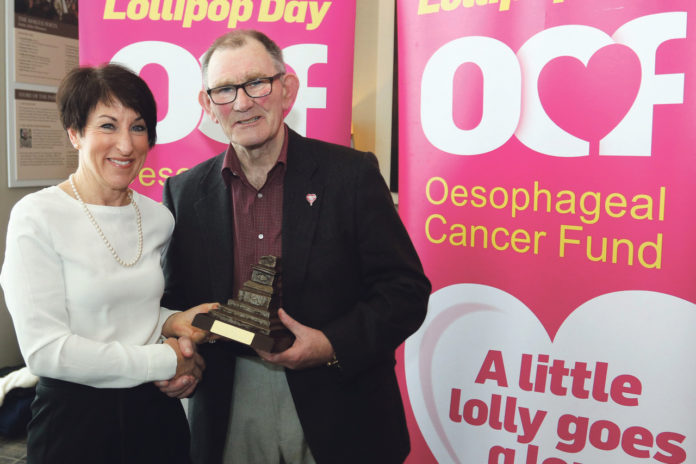 THE people of Limerick contributed over €22,000 to cancer research during the recent Lollipop Day collection – their highest contribution to date.
The money will go towards research into oesophageal cancer and provide support for people diagnosed with this cancer and their families.
Oesophageal Cancer Fund (OCF) chief executive Noelle Ryan said that such a generous response would not have been possible without the work of many loyal volunteers – especially Noel Walsh, a long time survivor of oesophageal cancer, who co-ordinated the entire Limerick fundraising operation.
As well as raising awareness of oesophageal cancer, she said that Lollipop Day would provide funding to oesophageal cancer research, by continuing to fund the work of the Oesophagus Registry and Bio Bank.
Since setting up the Registry over 10 years ago, new data indicates that 300 people in Ireland have been spared the major invasive surgery of having their oesophagus removed because they received an early diagnosis and were able to be treated with new treatments.
"This is a great advancement and one in which the OCF plays a significant role in through the funding it provides from the Lollipop Day donations. This money also helps OCF to provide support and hope to those who are diagnosed with oesophageal cancer and their families. This is done by hosting support meetings throughout the country," Ms Ryan explained.
Thanking all who contributed to the success of Lollipop Day, Limerick OCF Co-ordinator Noel Walsh paid special tribute to the Transition Year students from Laurel Hill (FCJ), Crescent College, Castletroy College and the students from the University of Limerick who help with the collections.
"But a very special 'thank you'  is due to the very generous people of Limerick city and county for their continued support," he added.
by Mary Dundon