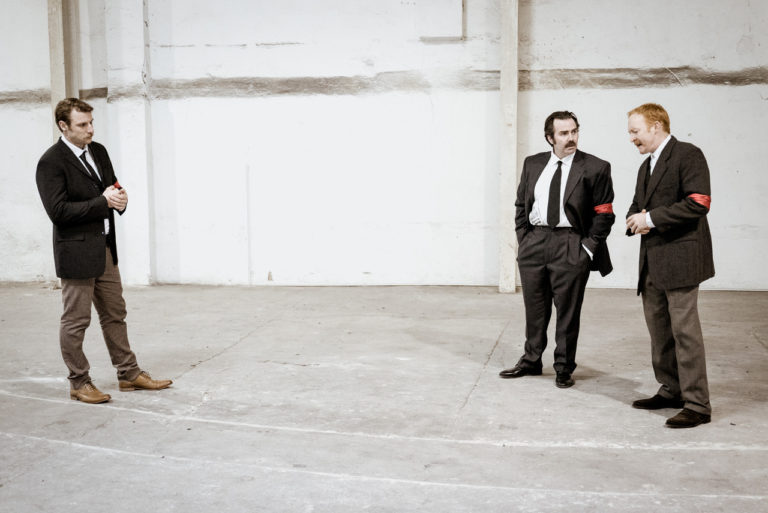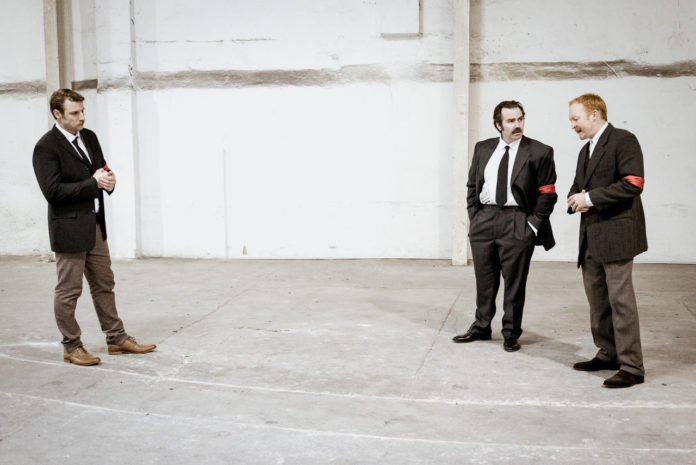 THE austere cement campus at Cleeve's imbues Mike Finn's ode to the Limerick Soviet* 'Bread Not Profits' with appropriate gravitas. There is a magisterial quality to the buildings, their grim windows and cold grey yard. That chimney becomes a watchtower for the British enemy.
Remember that the lens of the world was on this peaceful rebellion of thousands, thanks to the chance gathering of international journalists for an aviation feat gone wrong – one of many laughs.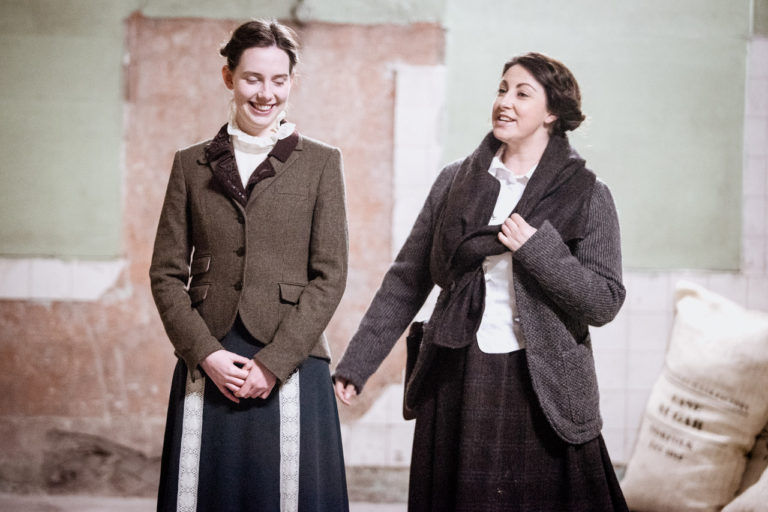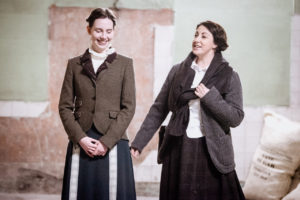 Forget theatre-goers as audience. We become the unionised strikers' fellow citizens, as confused as our forebearers out foraging food. Will we have bread for our umpteen childer today? Is this coupon worth a curse? Who are those boys, anyway?
Wearing armbands in sympathy we divide into factions, led by a troubadour each – Philip Aherne, Emma Langford and Lesley-Ann Halvey, guitars strumming out the action.
In this lyrical frame, we crowd around hubs of action where principles are cut by pragmatism. The parallel with the Easter Rising and Larkin's 1913 lock-out has the town uneasy.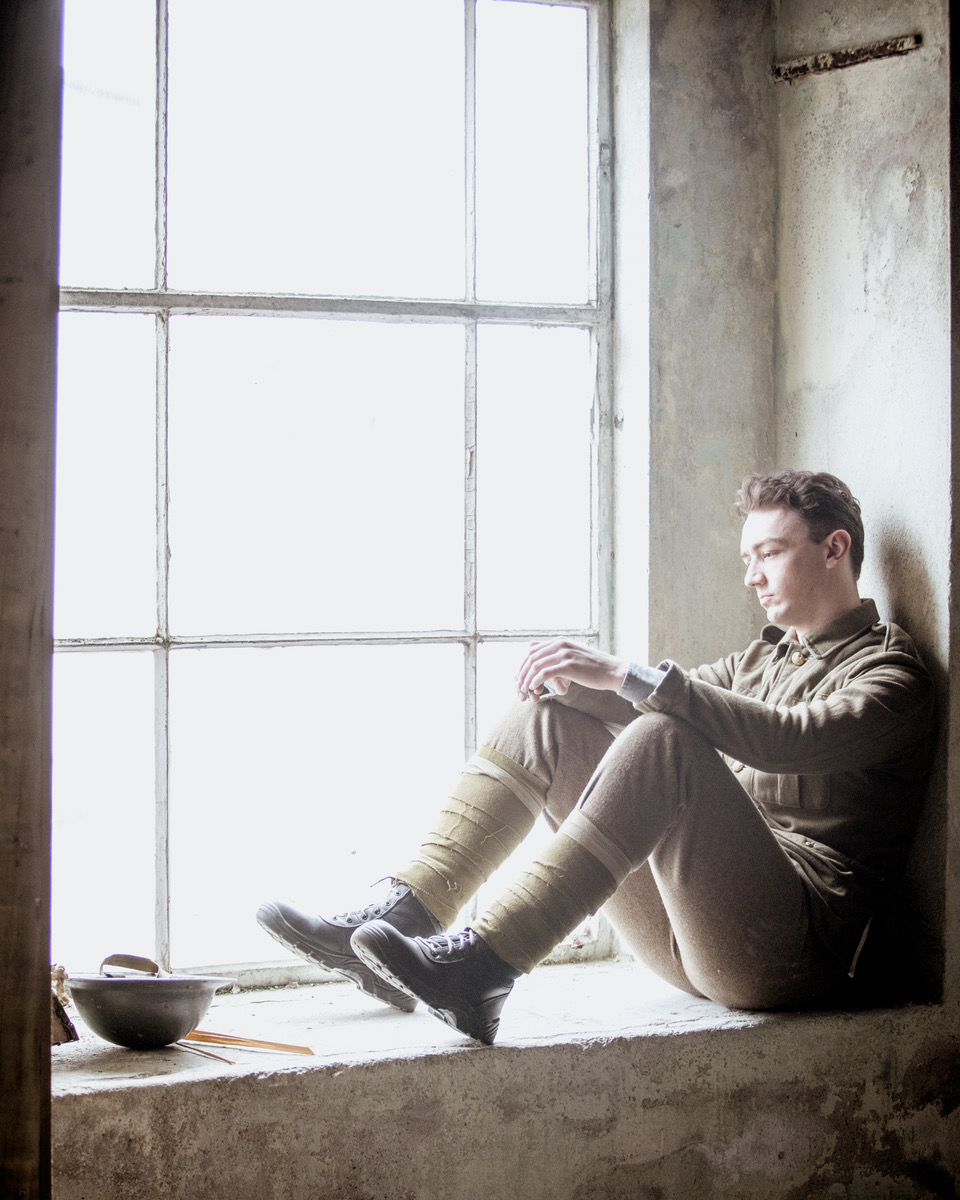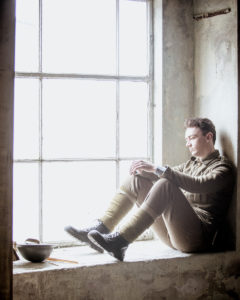 There is a bakehouse of polar tensions; Cleeve's store makes for mealy backdrop to illicit love; the resolutely all male, all Catholic Soviet Committee go hell for it in a warehouse, emboldened by promises of support from overseas that become sugar all.
Director Terry O'Donovan is the artful master of this craic, rotating scenes and onlookers. We've no idea what is going on behind the other closed cells but threats of starvation, bullets and damnation by Church and State are palpable.
Housed in contrasting workplaces, the ensembles of actors work on repeat loop to give us lives behind the barricades, and this theatrical device works a treat. It speaks of the urgency of time and timing in this 12-day lockdown that was tapped out by telegraph to newsrooms worldwide.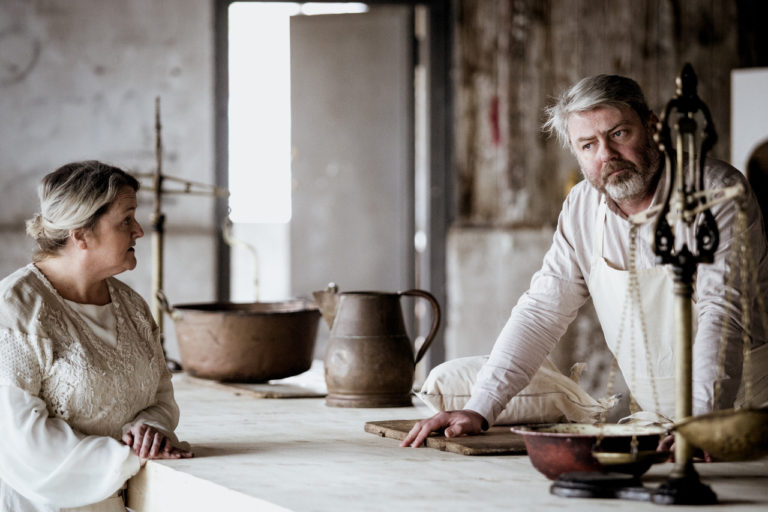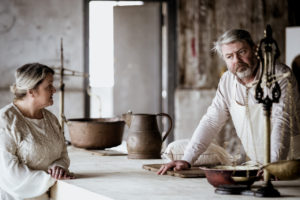 There are some gorgeous performances, Charlie Bonner as baker Pat Dalton; Gene Rooney is his buoyant missus, real about life between the sheets and food for families; Georgina Miller as a thwarted rebel; Pat Ryan is Cronin, chief buccaneer who will fight to the death.
Responses to 'Bread Not Profits'? Mike Finn's ear for wit. The Committee's antifeminism appals. The love story is stilted. The scale of the show is almighty. David Blake's music score leavens the heady mix but never hijacks. Artist John Galvin delights with his visual pun on Advent.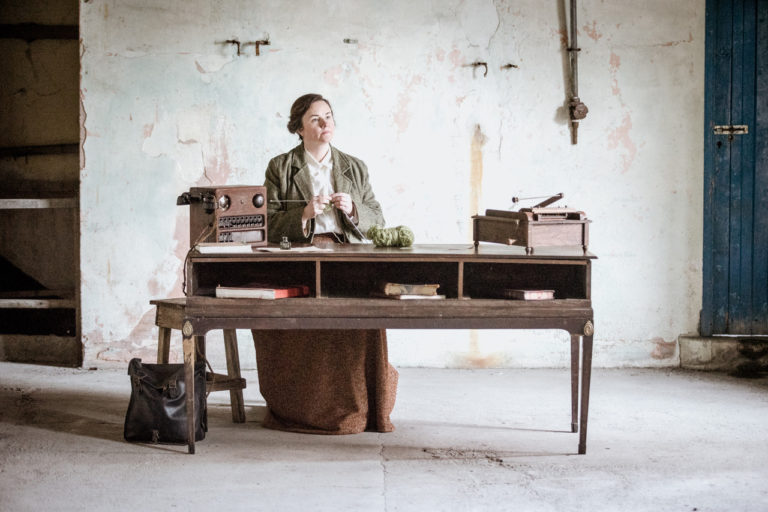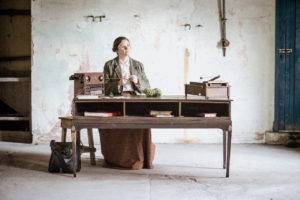 There are elements here and there that are perhaps too instructive. This is art, and the playwright's mission to tell us how people felt does feel weighted by a conscientious will to spell out the lesson of what it was not to be sovereign.
It's a damn pertinent lesson, this promenade play for Limerick, defining our 20th century genesis and beyond into the Free State of free-moving citizens.
Exactly 100 years ago 15,000 unionised workers went on strike to buck against the bullish strictures slapped on Limerick by the British Government in response to the shooting dead of Royal Irish Constabulary officers by the Irish Volunteers.
Review by Rose Rushe