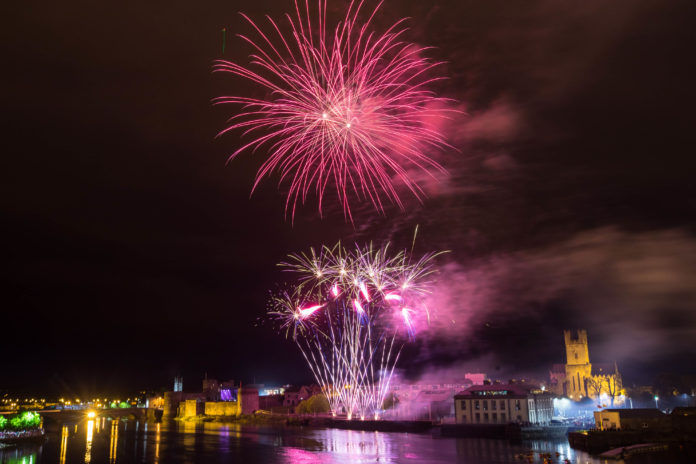 Riverfest Limerick is kicking off on Friday the 3rd of May and runs until Monday the 6th of May.
Here are my top tips to ensure you can get the most from the festival.
Sign up for the weekly Limerick Post newsletter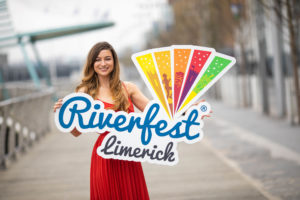 Riverfestival Village: Arthur's Quay Park will be the heart of the festival and a hub of activity. A range of crafts, vintage amusements, street performers, live music and tasty treats will be available throughout the weekend. Also, the zipline is located here and not to be missed as you glide above the River Shannon.
Fashion Friday: For all you Fashionistas, the ever stylish Celia Holman-Lee will showcase the latest trends from Limerick's greatest designers and boutiques. The fashion shows take place in Arthur's Quay Shopping Centre at 11.30am and 3.30pm.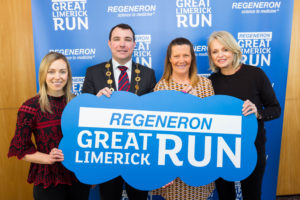 BBQ on the Boardwalk: If you are a foodie then get yourself to Howley's Quay on Saturday, May 4th between 12-3pm where Ireland's largest BBQ cook-off will be taking place. Burgers will be flipping and sausages will be sizzling. Make sure to visit the Limerick Post stand and indulge in some juicy burgers.
Regeneron Great Limerick Run: On Sunday, May 5th, The Great Limerick Run takes place. It kicks off at 9am from Pery Square as the marathon runners hit the streets followed by the half marathon crew and then the 6 milers. If you aren't taking part then be park of it and line the streets of Limerick to cheer everyone home.
Nevsail Watersports: All weekend long the River will be a hub of excitement as kayaks dot the waterfront. Tours will happen from 1pm on Friday and 10am Saturday and Sunday. If you're feeling extra brave and balanced then try stand up paddle boarding. It all happens behind the Hunt Museum.
Irish Naval Vessel: One of the greatest attractions from last year is back. All weekend from 2-6pm the Irish Naval Vessel will be docked in the docklands. Take a free tour and see how the ship operates.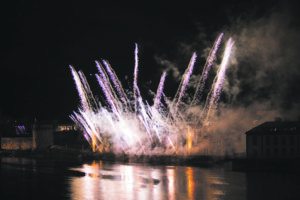 Riverfest Fireworks: A spectacle not to be missed is the fireworks which will be accompanied by Fidget Feet. Make your way to Clancy Strand and get a good spot to watch the sky light up from King John's Castle at 10.15pm
Street Feast: The greatest way to end Riverfest is with food. Catherine Street will become a taste for the senses with the Limerick Street Feast. Lots of artisan food suppliers will line along the street with their delicious and wholesome food.
So join us from May 3rd to 6th for a fun-filled, family friendly and entertaining weekend. Keeping Limerick Posted.