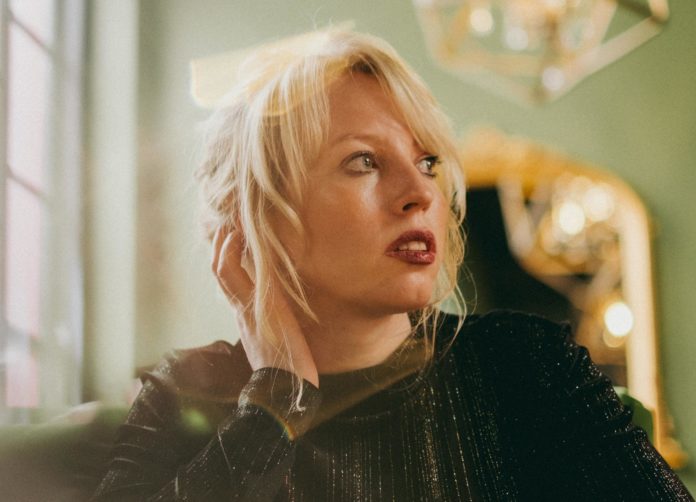 GALWAY based singer/ multi-instrumentalist Gráinne Cotter will play her first headliner show in Limerick next week. The songwriter is celebrating getting to the final last weekend of the Firestone Battle of the Bands to win a headlining slot at Vantastival Festival held at Odd Mollie's in Drogheda.
Since the release of her debut album 'Tides' in 2018, Grainne has been on the radar for what is noteworthy and up and coming in new music. She has played slots at The Electric Picnic, Other Voices and Féile na Bealtaine, as well as several of her tracks being added to RTÉ 1's playlist.
The Kilmaley native makes music that falls into the alternative folk pop blues categories, though her output gleefully crosses musically boundaries to wherever the mood takes her. She studied the violin in college and only discovered her warm singing voice during her studies.
"I didn't realize I could sing until I was second year in college in my 20s."
Gráinne Cotter discovered a love of jazz and singing in college and was given the opportunity to study in Berklee College Boston for a summer. This, combined with some time spent living in Paris, greatly influenced the songwriter and set her on the road to finding and honing her own individual sound.
After her international voyages of musical discovery, Grainne returned to Galway "with a ukelele and a bunch of songs."
The supportive scene in Galway led to her debut recording 'Tides' which has picked up positive reviews and strong radio support, especially RTE Radio 1 and Clare FM.
Grainne's new single called 'Shadows' has created a buzz for its sophisticated playing and a wonderful video. Among the ethereal voices, soaring strings, jazz flute and harpsichord, is the songwriter's meditation on disconnection and on what it means to be alone in the beauty of nature.
The video for 'Shadows' was filmed in a private forest in Clifden directed by Leon Butler and if the spaceman in the film looks familiar, there is a good reason why.
"We used a private forest which had not been touched in 100 years and got the loan of David Bowie's suit from the 'Blackstar' video!
"Leon knew someone in LA who knew someone and that is how we got the suit for the video."
The resulting video is stunning. Sean T. O'Meallaigh plays the spaceman who wakes up in a dark forest. He certainly does all the heaving lifting in the video and our singer only appears fleetingly, Why?
"I was merely the mirage! – I will have to get acting classes for the next video." Laughs.
"It was a very surreal experience early in the morning, in Clifden with an astronaut running about the place. It is nice to have music that you have to think about and a video that people will find interesting."
For the foreseeable future, Grainne and band are on a nationwide tour. There will be more recording in May. Then more videos and an EP.
Music producer/ arranger/musician Alain Halimi is a vital cog in the band and will record further material in with Grainne in a studio set up in a little cottage in West Clare.
There in the credits for the fine track 'Shadows' is a note on Eamonn Cotter who plays flute on the track. Eamonn is a regular at the Limerick Jazz Society and perhaps he will be persuaded to lend his musicianship to the singer/songwriter's first full band show in the city. Eamonn is after all, Grainne's dad.
Gráinne Cotter and band play The Record Room at The Commercial on Thursday May 16.