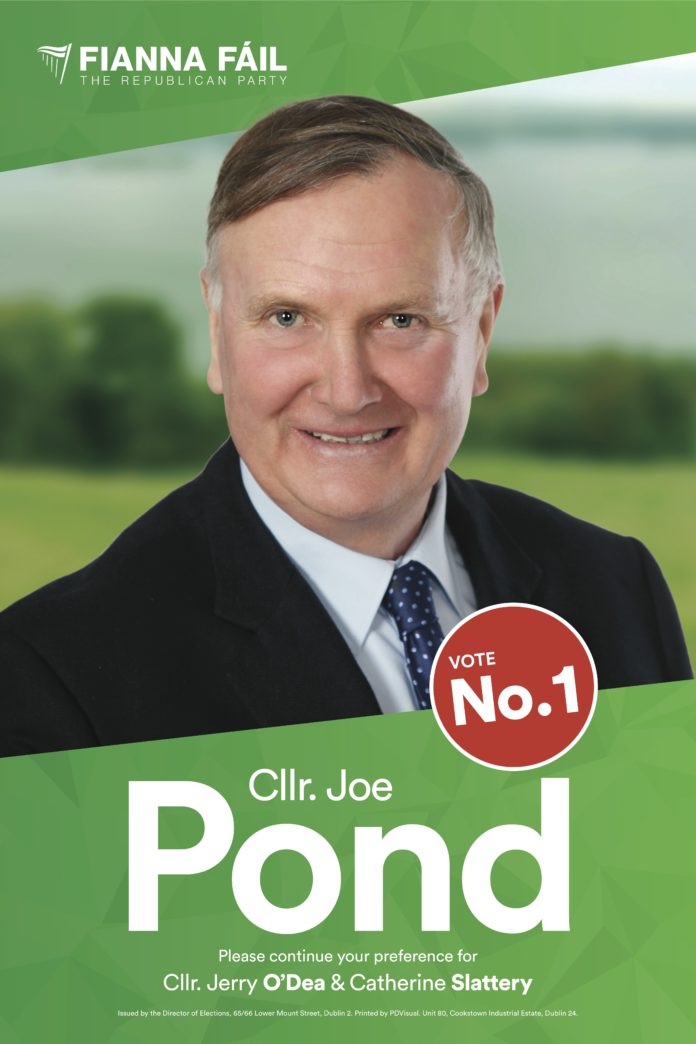 Background
I GREW up in Annacotty Village and still live in the village with my wife. I went to Lisnagry National School and the CBS Secondary School in Limerick City.
In addition to my role as a local Councillor I work as the caretaker in Milford National School, a role I really enjoy. I am very heavily involved in community activities. I am the chairperson the local Community Text Alert system, I am the coordinator of the Senior Alert System for the Annacotty, Castletroy, Lisnagry and Monaleen areas and I have been the secretary of the local soccer club, Aisling Annacotty AFC for almost twenty years now.
Achieve if Elected
A greater Garda presence in all areas to combat the anti-social behaviour and crime. I will continue to campaign for a Garda Station in Castletroy.
The continued development of the road infrastructure- including re-surfacing, footpaths/cycleways, street lighting and traffic calming measures.
Additional funding for affordable and social housing-including funding for refurbishment of vacant property.
Community resources including a new park in Castletroy and the Castletroy greenway.
A bus service suitable for all users in our area including a more frequent service to Annacotty and Castleconnell.
Best reason for voting for me
I AM asking for your No. 1 vote or your highest preference vote to continue working for you in our area. Since becoming a councillor in 2016 I have been working on your behalf with the Council on issues such as anti-social behaviour, housing, and infrastructure.
I have also been working hard to develop our area including new footpaths, new road surfaces, hedge cutting and the taking charge of new housing estates. I am asking for your No 1 vote to continue working for you for our local area.