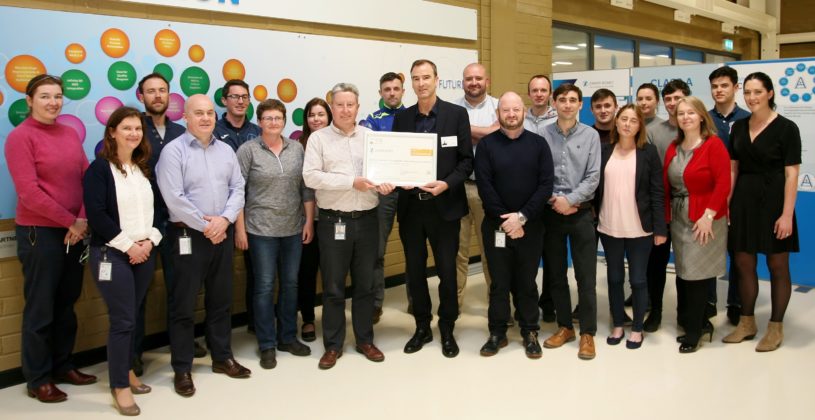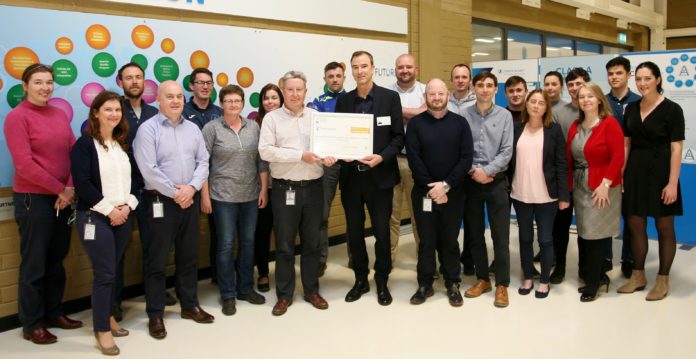 SHANNON-based company Zimmer Biomet, a global leader in musculoskeletal healthcare, has recently been awarded the prestigious Continuing Professional Development (CPD) Accredited Employer Standard from Engineers Ireland.
A leading employer in Shannon and Oranmore, Galway, Zimmer Biomet's footprint in Ireland features two state-of-the-art manufacturing facilities plus a professional education centre that attracts healthcare professionals from around the world.
Presenting the award, Aidan O'Flaherty, Associate Director, Engineers Ireland, congratulated the Zimmer Biomet team.
"This is the national benchmark that recognises excellence in delivering continuing professional development training to engineers. Zimmer Biomet first won accreditation in 2010 and has successfully completed the process several times since.
On this occasion, re-accreditation featured a written submission, a detailed audit and interviews with engineering employees. Assessment criteria included evidence of CPD policy and strategy, competency frameworks, talent support programmes, mentoring, continuous improvement through creative problem solving and innovative solution, knowledge sharing and knowledge management plus links to external learning," he said.
General Manager of Zimmer Biomet's Ireland manufacturing facilities, Claude Costelloe believes their staff are at the "very heart of our success".
"We are committed to helping each and every one of our Team Members achieve their full potential. We are delighted to be recognised by Engineers Ireland and believe that this CPD framework will enable us to develop our team and deliver our strategic business objectives in Ireland."