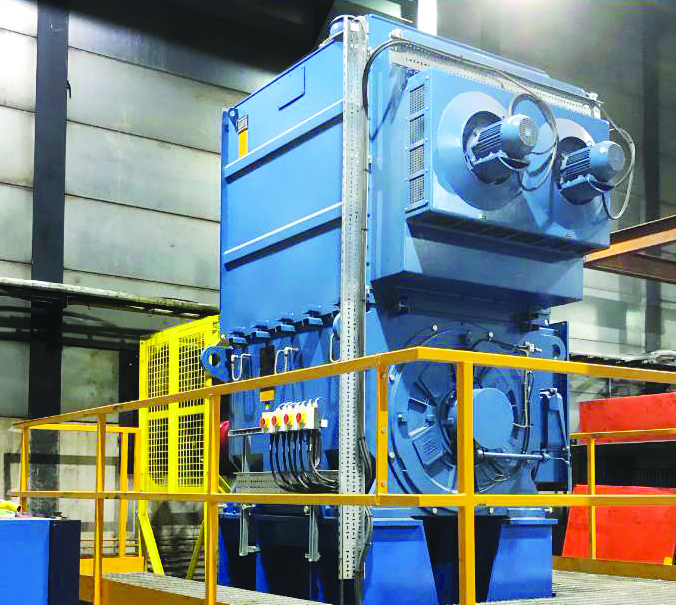 LIMERICK Metal Recycling Company, part of the Oran Metal Group, is at the forefront of sustainable innovation in its metals processing and recycling business.  A leading Irish metal recycling company with more than 50 years in business, it has recently announced an annual €1million investment in the company's sustainability programme.
This ties in with the company's mission which is to recover and recycle end of life metals, specialising in business to business bespoke collection services and metal processing to supply steel smelters with high-quality raw materials saving the consumption of natural resources.
As part of this sustainability programme, in the past two years, the company has phased out diesel generators and engines providing energy for heavy duty process operations and replaced them with 3MWh of high powered and energy efficient electric motors.
This investment has also helped reduce carbon emissions and noise pollution. In addition, much of the company's collection fleet and mobile metal processing plants have been replaced with more efficient machines in order to reduce fuel consumption and their CO2 emissions.
Ongoing investment in sustainable innovation projects reflects its commitment to achieving a sustainable environment for future generations.
The company's business model has changed over the years, and with the reduction of manufacturing in Ireland and the increase in vehicle purchasing, Limerick Metal Recycling Company has adjusted their business accordingly with a €2m investment in a cutting-edge end of life vehicle processing operation, turning such cars into renewable metal and other materials for recovery.
With a view to future innovation, Limerick Metal Recycling Company sees itself developing its processes further to increase energy efficiency and will soon transfer all its electrical energy consumption to renewable wind energy.
The company will strive to continue as market leader in the end of waste metal recycling sector in Ireland and will continue to serve its customers in an efficient and sustainable way.