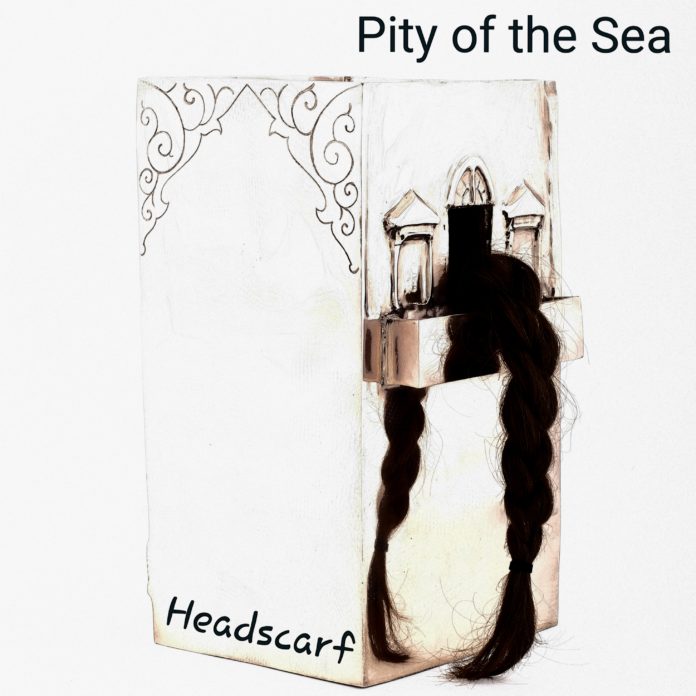 LIMERICK alt/ indie duo 'Pity of the Sea' have delivered a new track this week following up on their impressive debut in 2018 with the 'Abandoned' EP.
'Headscarf' arrives in at over six minutes long, built on a simple synth loop and building hypnotically as the live instruments bring it to a crescendo. It's a pounding bit of indie electronica with a powerful driving beat. It could run for 16 minutes and it still wouldn't have overstayed its welcome – we may have to wait for the live version for that!
The track was inspired by Tehran based artist Mina Talaee who featured at EVA 2018 in Limerick. Her creation called The Hair Headscarf is a handwoven shawl made out of the artist's and her mother's hair. It questions her native country's cultural restrictions and obligations and State control over women's bodies where all females must cover their hair from age nine.
'Pity of the Sea' is Ger Cremins and Tony Monahan. Ger has performed with Liam Ó Maonlaí (Hothouse Flowers) and worked with Pat Byrne (Hedfuzy). Tony has produces and writes music with Protobaby.
'Headscarf' features Bryan Ronan (Protobaby) on drums and was mastered by Richard WAV Dowling.
Available on https://pityofthesea.bandcamp.com/