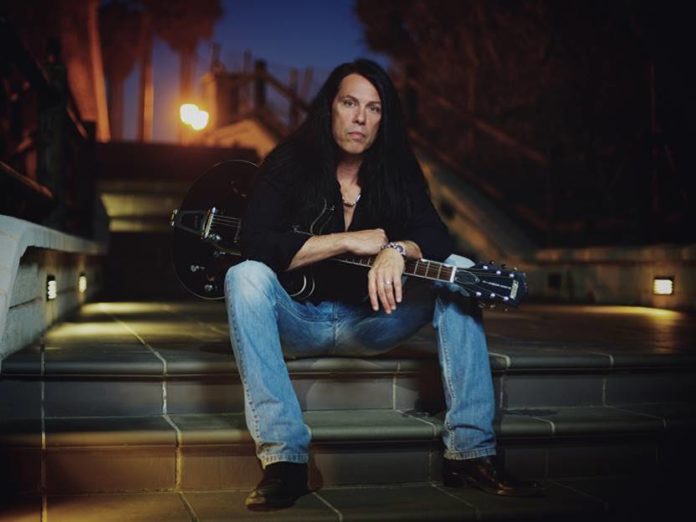 Danny Vaughn is best known in the rock world for his work with the bands Tyketto and UFO side project Waysted where he was vocalist from 1985 to 1987.
His time spent in Limerick city has been the inspiration for his new single, and the lead track of his new album which has heralded a new musical direction for the rocker.
For this solo album Danny Vaughn has stepped out of his comfort zone to create his first folk music album.
It is a collection of songs that have been with him for many years and they are now picking up strong critical reviews.
"This is not what you'd expect from me," he says. "I'm a rock guy. Everyone knows that! But sometimes I felt trapped by the designation. That's why it's been hard to find a place for these personal songs."
Danny's new song and the lead track on the album is inspired by his time in Limerick City in the early 2000s.
"I lived in Limerick, Ireland for almost five years during the economic boom. I love the city and its people and my time there was at a pivotal time in my life.
"Years later I revisited it at a more difficult time. The economy had fallen into a recession and as I walked the streets of my old home and dropped in on my former neighbours, I started thinking about all of the historical events and the economic ups and downs that have occurred under the watchful gaze of King John's Castle.
"The tune just came to me right then and there. It expresses very much what I observed to be the Irish attitude on so many levels. Hard times? Yeah, we've had them before and we know how to get through them – with a song and a laugh and our friends to help us along."
There is a video for the single in production that will feature the castle and Limerick city.
Danny Vaughn's new single 'The Shadow Of King John' is out now.
Recorded, engineered and mixed by Tim Hamill at Sonic One Studios, Llangennech in Wales, the mastering was completed by Sean Magee [Deep Purple, John Lennon, The Ramones, and The Beatles] at Abbey Road Studios.
The album 'Myths, Legends and Lies' is available now via Townsend Music on streaming platforms.