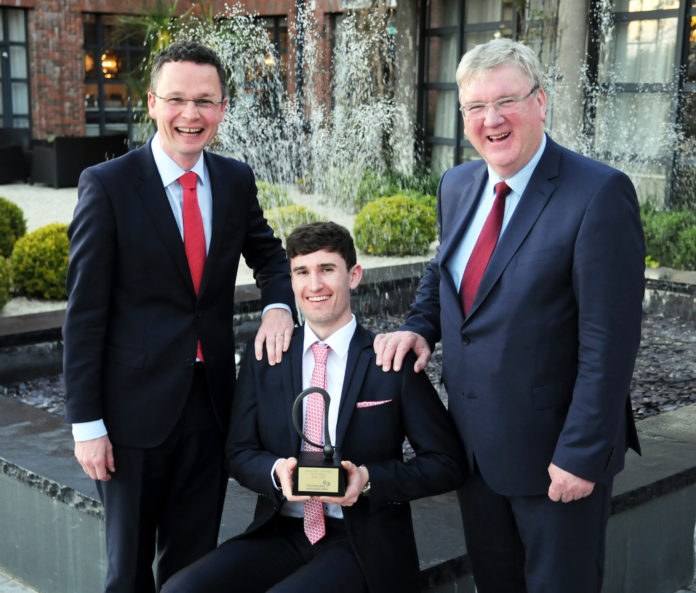 TWENTY two-year-old Eoghan Mulcahy from Clarina has been named the Mid/South West Region's Best Young Entrepreneur for 2019.
Eoghan, who is founder of Deepseek, was chosen by a panel of experts out of 12 finalists as the regional winner at the Castletroy Park Hotel. He will now compete to become Ireland's Best Young Entrepreneur (IBYE) in the upcoming national finals on September 15.
Eoghan's company aims to change the way in which the world approaches search and rescue missions. Deepseek automates the search out of search and rescue allowing ground-based teams to focus solely on the rescue.
Utilising the latest in drone and artificial intelligence technologies, Deepseek is developing an innovative solution that will increase the efficiency and success rate of rescue teams. This technology will initially be deployed to aid water-based rescue efforts in the Shannon River around Limerick.
More than 1,600 applications were received nationally in the competition, which was launched earlier this year by the Local Enterprise Office (LEO) as part of a nationwide search to find Ireland's Best Young Entrepreneur (IBYE).
Now in its fifth year, IBYE is a nationwide campaign to celebrate Ireland's young entrepreneurs and is open to individuals aged 18 to 35 who have an innovative business idea, new start-up or established business.
"The skills and knowledge gained by all involved in the competition we hope will stay with each participant and help grow their businesses even further," said Eamon Ryan of LEO Limerick.
"We are excited to see what will be in-store for our regional winners and we wish them every success in the upcoming national finals. IBYE is a remarkable platform that we hope will encourage and grow further young entrepreneurship and job creation in the region."
Further details on the competition and supports available to young entrepreneurs are available through www.localenterprise.ie and www.ibye.ie.