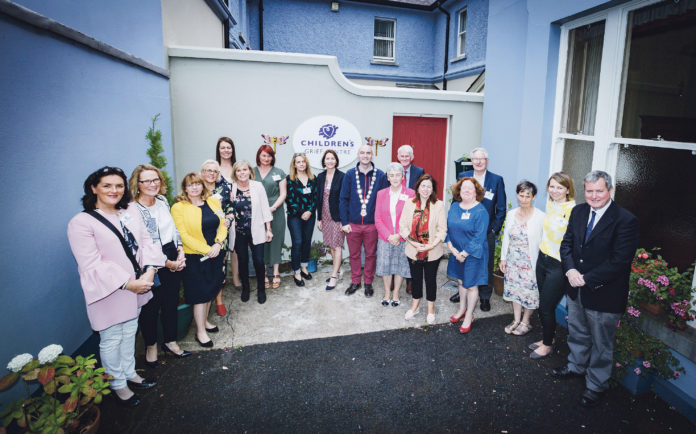 FOUR groups selected to represent Limerick in this year's Pride of Place awards are having their work scrutinised by the competition judges this week.
Newtown Cottage Association in Clarina; St Mary's Parish Men's Shed in Limerick city; St Michael's Day Care Centre in Cappamore and Abbeyfeale Community Council were selected by Limerick City and County Council to compete in the community tourism, community wellbeing, age-friendly and the 2,000-5,000 population categories.
Mayor Michael Sheahan said that all across Limerick city and county, great work was being done by communities every day.  The Pride of Place awards shine a spotlight on the people who are doing that work.
"There's a fantastic sense of civic spirit in Limerick, with communities like these showing exactly what can be achieved when they work together."
The all-island competition is based on communities demonstrating the pride they have in their place by exhibitions of community activities and culture, oral presentation and a tour of the area highlighting the aspects of which they are proud.
Limerick has an impressive track record in the competition, with the Children's Grief Centre winning in the Communities Reaching Out Initiative last year. In 2016, Broadford won the under 300 population category award while a special merit award was presented to Liskennett Farm.
Kilteely were the winners in the under 300 population category in 2015, while Castleview Estate in Newcastle West won the housing estate category in 2013. A special award was won by C-Well Kings Island in 2014.
Pádraig Malone of Limerick City and County Council said that the Pride of Place initiative brings together the "efforts and endeavours of communities, their representatives and the local authority to celebrate the unique partnership and community spirit which exists throughout Limerick."
"Taking part in the IPB Pride of Place competition is a distinctive opportunity for community groups to be officially recognised on an all-island basis for the work being done every day by communities in Limerick," he added.
This year's award winners will be announced in Kilkenny in November.