THE nation's open and inclusive festival for all ages and abilities, Culture Night, is drawing closer. Taking place on Friday 20, most venues and open air events light up from 5pm but several are working in advance – chart your itinerary on culturenight.ie/events/limerick/ with hundreds of options taking place locally. Interestingly, the weather has always been good for the evening amble to events, town and country. Sample gigs as follows: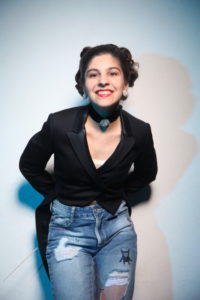 * BELLTABLE'S Chopin piano recital with Santa Ignace is booking on www.limetreetheatre.ie for a free ticket.
"Santa Ignace has combined her early jazz influences with thirty years of intense study and competition in the field of classical and romantic music, to develop her unique interpretations of the most challenging pieces."
Her concerts are international class; Fred Chopin is regarded as one of the best loved masters of romantic piano music.
* LIMERICK born writer Michael McGrath publishes a debut collection of short stories on Friday 20,  7.30pm at Nelly's Corner, Nicholas Street.  The collection will be launched by actor, director and playwright Myles Breen.
'All About Town' consists of ten short stories, all set in Limerick City and exploring a range of genres. Each story enters the world of a unique character: from the bedroom of a disaffected youth to the desk of a troubled teacher. This collection of stories is 'the human reflection of    the Georgian and Gothic architecture of Limerick City.'
Michael McGrath is a widely published writer of fiction. 'All About Town' issues through Limerick Writers' Centre.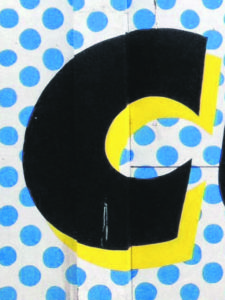 *  GALLERY Interlude, a project between Contact Studios and Lucky Lane, proudly present 'ASK NOT WHAT CULTURE CAN DO FOR YOU, BUT WHAT YOU CAN DO FOR CULTURE'.  The initiative is new artwork (pictured) by Michele Horrigan and Seán Lynch on the evening of Friday 20 from  7pm-9pm, and continuing into Monday 23.
Key to Horrigan and Lynch's approach is a critical text by artist Ramon Kassam. 'The Urban Site' interrogates the appearance of public murals stretching along derelict buildings in Limerick City Centre in 2016.
Casually taken photographs of sections of this still-existing mural completed for the unsuccessful European City of Culture 2020 bid have been enlarged and printed by Horrigan and Lynch on cheap timber hoardings. From Gallery Interlude, they can be used to board up any rundown site.
*  ABBEYFEALE'S Glórach Theatre will host a 'scórachiocht' style event, with a mix of local musicians, singers and dancers and a little bit of drama.  The latter is a short piece looking back at the Creamery Workers' Strike in Meenaheala in 1919, an event that preceded the Limerick Soviet, the revolt centenary brought home to  us all by Mike Finn's 'Bread Not Profits' in Cleeve's Campus.
* ST MARY'S Cathedral partners with University Concert Hall for 'Opera Delights'. This annual concert is devised by Olive Cowpar, showcasing outstanding singers such as Sarah-Ellen Murphy, Eve Stafford, Ellen Collins, Kevin Neville Darragh Curtin and Peter Barley, himself a gifted singer, accompanying on keys. 7pm and 8pm.