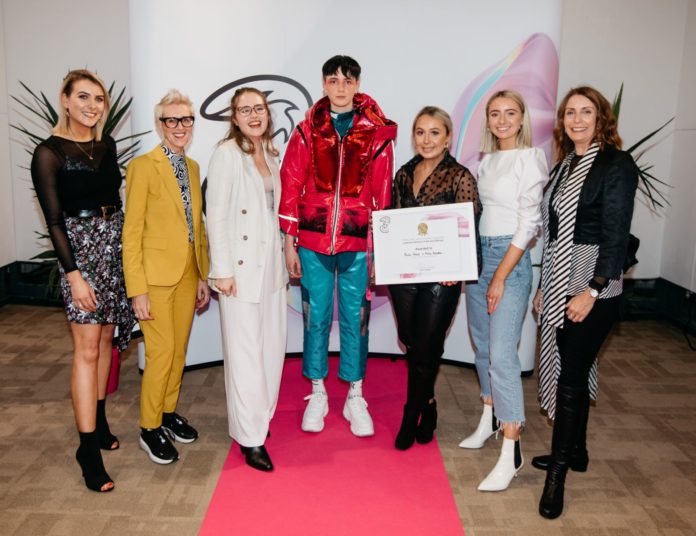 THREE has partnered with the Limerick School of Art and Design (LSAD) to give its fashion students the opportunity to redesign the 3MC uniform for the 3Arena and other Three music events. The 3MC's play an integral role for Three, acting as brand ambassadors and hosts for Three's customers.
The exciting competition formed part of their 2nd-year syllabus and saw the young designers bring their own creative flair to the uniform while taking inspiration from the Three brand and its 'Made By Music' initiative.
Sign up for the weekly Limerick Post newsletter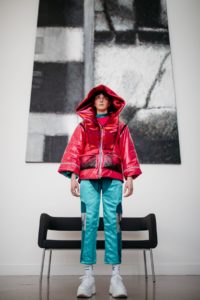 The winning design from Paula Antal from Blanchardstown in Dublin and Kate Bourke from Douglas in Cork was chosen from a group of 21 students in 10 groups. The outfit demonstrates an innovative new look for the brand ambassadors with its centrepiece a fuschia pink coat making it durable for both indoor wear at 3Arena and outdoor during festival season. The designs will be produced and worn by the 3MC's at 3Arena next year.
A panel of judges consisting of Three's Chief Commercial Officer Elaine Carey, Anne Melinn Fashion Course Director of Limerick School of Art & Design, Spin Southwest presenter Louise Cantillon and Limerick fashion designer Aoife McNamara deliberated on each unique design before deciding on the winning design by Paula Antal and Kate Bourke.
Commenting on the announcement of the winners, Elaine Carey, Chief Commercial Officer, Three Ireland said, "We are delighted to present Paula and Kate as the winning designers of our brand-new 3MC uniforms for 3Arena. Music is part of Three's DNA, and these brand ambassador uniforms are a very important part of how our brand comes to life at our music events and in 3Arena. There is such a wealth of talent here in LSAD and its amazing to see how they have used inspiration from the Three brand and our very successful Made by Music initiative in their designs.  A huge congratulations to all of the entrants and the winners, today shows that Irish fashion has a bright future with these young designers."
Also commenting, Michelle Molloy, Joint Course Leader, BA Fashion Design, LSAD, "The fashion design department at Limerick School of Art and Design were delighted with the opportunity to collaborate with Three on this project. It has been a valuable experience for students in terms of working in teams to design and produce garments to professional standard for a live project. It also delivers on our ethos at LSAD in relation to professional practice and the importance of working with external organisations to gain real world experience".
In 2018, Three announced a ten-year extension of its sponsorship of 3Arena, Ireland's leading entertainment venue bringing customers the most connected music experiences, and access to the biggest live shows in Ireland through the official 3Plus app. The 3MC's provide Three customers with a premium experience at their exclusive 3Plus and Kaleidoscope lounges.