ALWAYS bold, always game, College Players opened out the launch of 'Translations' at Ballybrown's Hedge School Cottage with actor Dave Griffin leading. Boy, was the joint packed to its straw roof, smelling of turf fire and sausages – a good formula for a turnout. Cast, crew, supporters and Deputy Mayor James Collins had their work cut out to find a footing in this site-significant outpost.
Along the way, we were introduced to playwright Brian Friel's focus on language, its abuse and misuse, communication and 'untruths'.
What College's guest Joan McGarry Moore observes in 'Translations' is that "cultural identity, imprinted on a language, is being dismantled. This exactly is the nub of the play – imperial domination, cultural annihilation, independence, sovereignty, the coloniser seizing language to replace it."
The show opens at Lime Tree Theatre on Tuesday November 12 into Saturday 16, 8pm.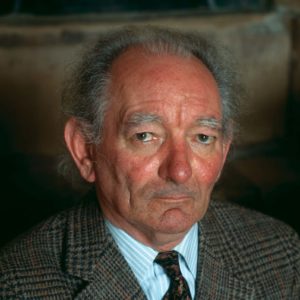 Talking to Limerick Post, director Margaret Hough has big vision for this Limerick iteration of a great Irish work. "What I see in 'Translations' is a breadth of mood and characterisations and emotions. From start to finish they go from light-heartedness and comedy and go all the way through to despair and sadness at the finish.
"This is what helps to carry the story of what is going on, because it is set in a very remote part of Ireland."
Journey back in your mind to 1833 and the Donegal village of Baile Beag (little town). "It takes place over a course of three days, although an awful lot happens over those three days."
"It's about the unravelling of the O'Donnell family and in parallel, the decimation of the Irish language by the re-introduction of the ordnance survey maps, whereby the Irish place names were super-imposed with an English equivalent. This leads to a lot of tension within the play and particularly in the village itself.
"I think Baile Beag represents one little microscopic place but also, the whole of the island of Ireland."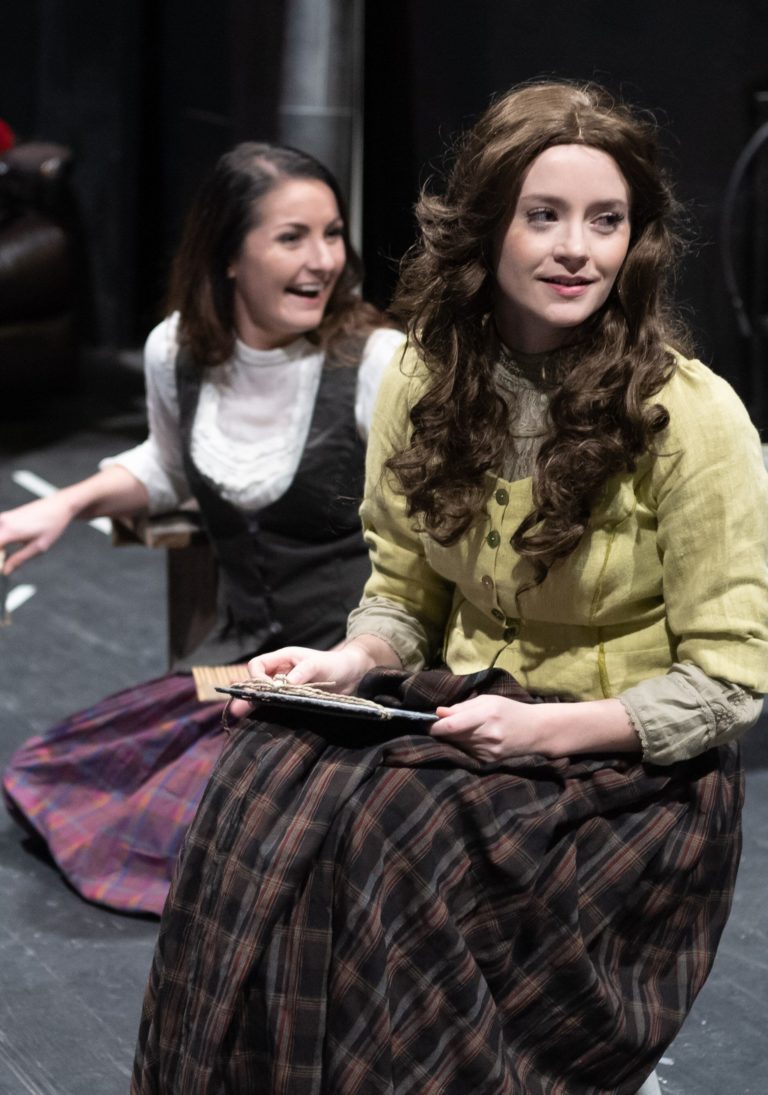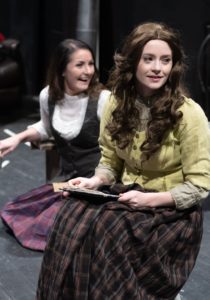 The Lieutenant Yolland (Eoghan Ahern) character is the outsider, symbolic of British rule. A complex man, one with empathy and intelligence?
Margaret nods. "I feel he is a man completely misplaced within his profession." Yolland missed out on a Bombay commission and finds himself posted to Donegal with a returning well-to-do-son of the village (Owen McDonnell/ Dan Mooney), both set to work on the survey job.
"Yet Yolland is the one person who keeps coming back to the beauty of the land, the beauty of the Irish place names, the sound of the language, even though he does not understand it. He wants to learn it. He falls in love with one of the girls and wants to stay.
"Ironically, he falls in love with Máire (Rachel Griffin) who wants to get away. They each want the other to be a part of their inner most heart's desire. And it is really interesting to work on that."
Friel's play on words and with words is various. "Yolland and Máire actually manage to communicate their feelings and expressions to each other without understanding each other's language. They have to use other tools.
"It's a beautifully tender scene. It is probably the highlight of the play wherein they use each other's language, using the sound of it alone to draw each other in and get closer together. It is lovely."
Special mention to assistant director Rebecca Murphy and the production team of Mike Finneran, Gerry Lombard and Jean McGlynn. A five night run opens at Lime Tree Theatre, Tuesday 12 for 8pm.