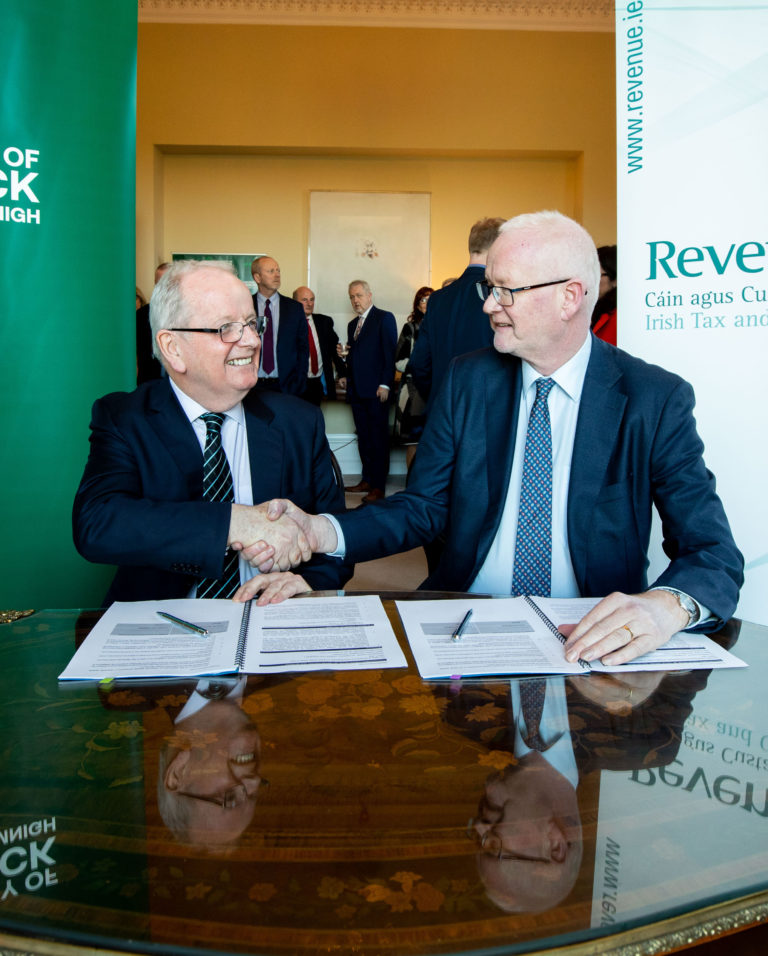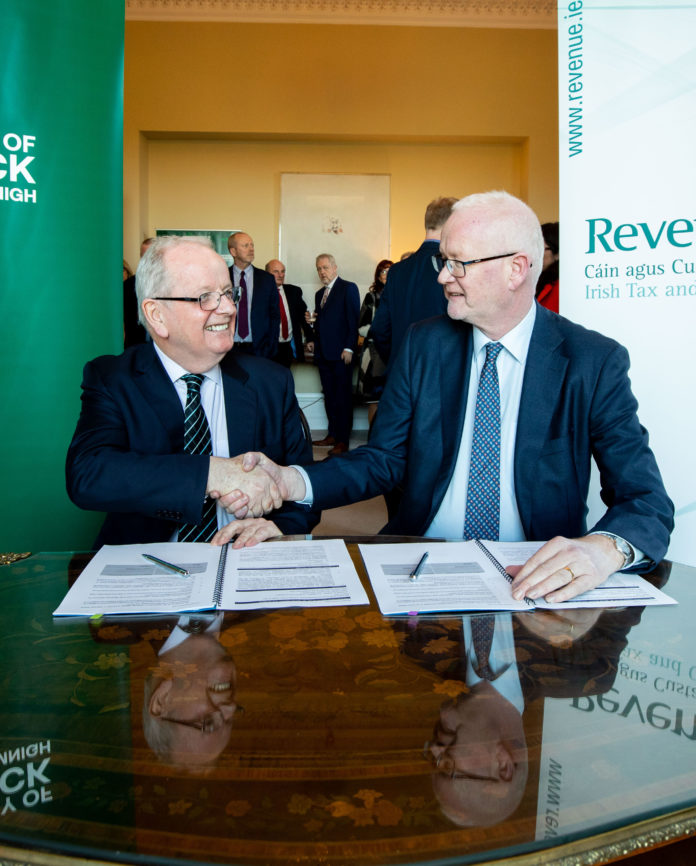 University of Limerick and Revenue have signed a contract for a new Diploma in Applied Tax Administration, continuing a 'unique partnership' between the institutions.
It comes as close to 200 Revenue students graduate at UL this Monday from the Diploma in Applied Taxation, BA (Hons) in Applied Taxation and MBA programmes.
UL President Dr Des Fitzgerald and Revenue Chairman Niall Cody signed the Service Level Agreement to accredit the new diploma for five years – with an option to extend for a further two years – at a ceremony in Plassey House this Monday.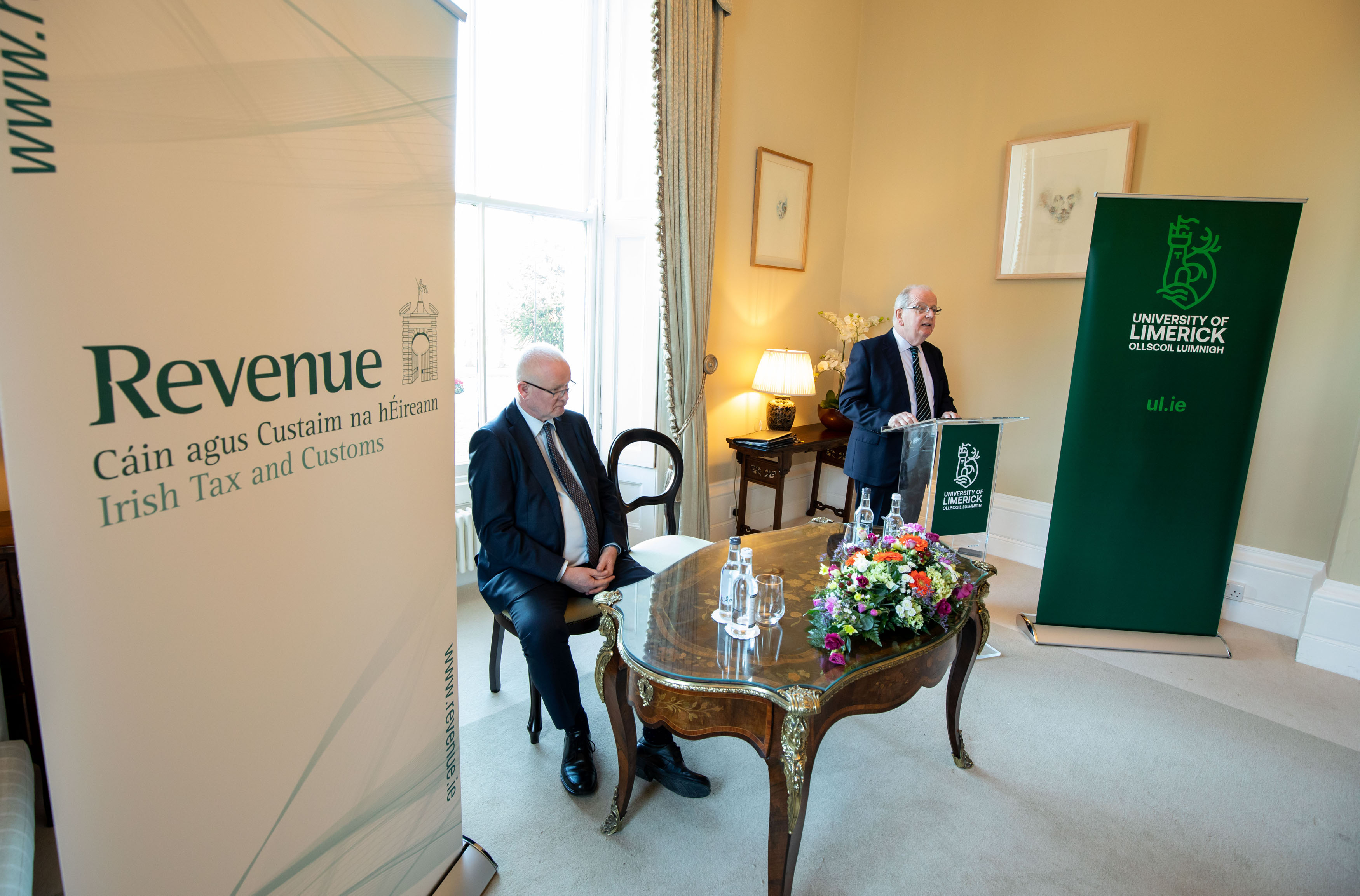 In addition, UL and Revenue signed a separate contract for the delivery of Commercial Law and Company Law modules, delivered as part of the diploma programme.
The partnership between UL and Revenue, the first of its kind for the Irish Civil Service, has been in existence since 2004, delivering a number of programmes at both diploma and degree level.
To date, close to 1,500 Revenue employees have graduated from UL.
Speaking at the signing, UL President Dr Des Fitzgerald, said: "This is a renewal of a unique partnership between our organisations that has already yielded a large amount of graduates who are part of UL's journey in transforming education and Revenue's journey in delivering some of the most efficient taxation services in Europe.
"The renewal of this partnership stems from UL's commitment to professional and executive education across a range of areas. Our partnership with Revenue has flourished since 2004 when we first established the accreditation of the Diploma in Applied Taxation. Now we will see a new programme and this partnership is an exemplar of a transformation in content and in the delivery of bespoke professional programmes.
"Programmes that are developed with professional partners and are designed to meet the needs and requirements of today's workforce and tomorrow's leaders," he added.