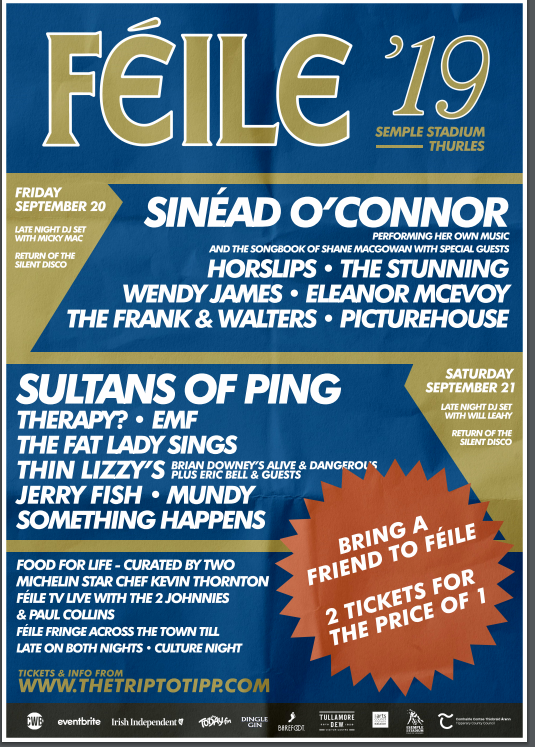 The Irish Music Rights Organisation (IMRO) has announced their nominees for Festival and Venues of the year. Féile '19, which is run by Limerick company CWB, is among the nominations for Ireland's Festival of the Year.
Last September saw stellar performances by Sinéad O'Connor, Sultans of Ping, EMF, The Fat Lady Sings and many more at Semple Stadium.
Paul Boland of Festival promoters CWB said: "It's a total honour, particularly for a new festival be nominated in such exalted company as Electric Picnic and others It was a difficult second year for the Féile project but we produced two great nights of music in Tipp and hope to do it again."
IMRO Live Music Venue of the Year Awards 2019 will take place on Tuesday February 11.
There are no Limerick venues nominated this year although Dolan's Warehouse and UCH have won these awards in previous years with Dolan's claiming Irish Venue of the Year award in 2015.