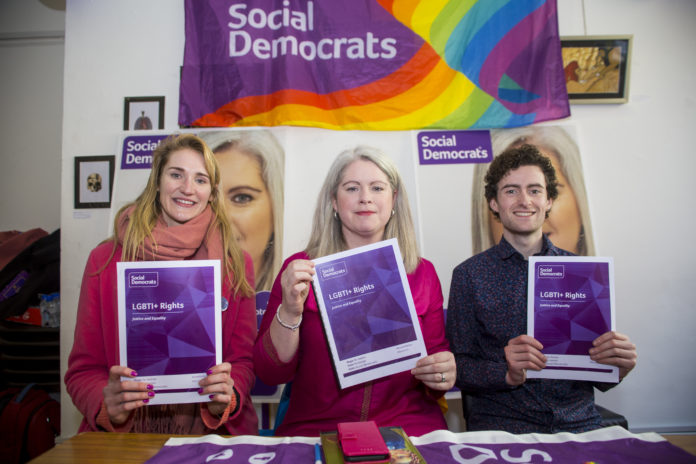 THE Social Democrats have selected Jenny Blake as their candidate for Limerick City in the upcoming General Election.
Originally from Dublin, Blake came to Limerick in 2002 to study at UL and subsequently decided to make Limerick City her home.
Having worked in several community based roles in the city, as well as numerous social initiatives in a voluntary capacity, Jenny believes her experience gives her a perspective on the problems facing the city that other candidates do not have.
"Limerick has been my home for 18 years and will be for the rest of my life. I love this city but Limerick has, undeniably, been neglected and left behind.
"Working as a front line service provider for many years has given me a genuine understanding of the issues that affect people's lives," she claimed.
"UHL is in chaos, childcare is crippling people financially and regular people can't afford to buy homes. What's on offer from the main parties is more of the same; the same soundbites, the same inaction. Limerick deserves much better."
Currently working as a Student Support Officer in UL, Blake is a well known figure in Limerick, having played a central role in many campaigns over the years.
She acted as canvas coordinator for the Marriage Equality referendum in 2015 and founded and chaired the Mid West Regional Dual Diagnosis Network while working with Novas in McGarry House.
She also teaches yoga in the city centre, having qualified as a teacher in 2018. She wed her long term partner, musician and theatre producer Ann, who hails from South Circular Road, in 2018.
Blake says the main focus of her campaign will be healthcare, housing and the overall cost of living.
"UHL encapsulates everything that is wrong with the health service currently," she stated.
"The most overcrowded hospital in the country, we have been promised new wards, more beds, time and again and nothing has been delivered. Mental health services are totally inadequate. Thousands of people in desperate situations are waiting months to see a professional. This is literally life and death we are talking about.
"If people want things to change, they need to vote for new people and new ideas."