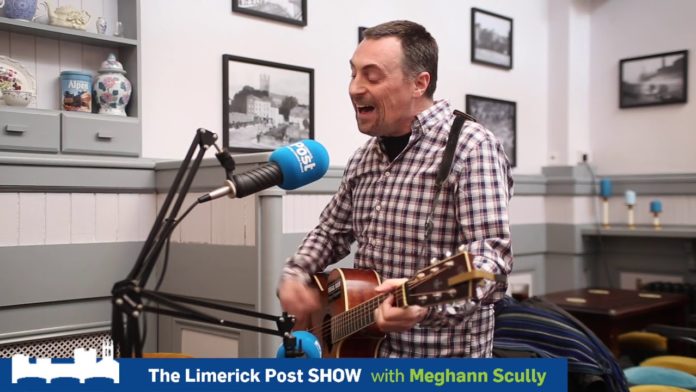 LIMERICK singer/songwriter Fergal Nash will release his new single 'Around The Town' this Friday March 20.
The track is a teaser for his upcoming album 'Golden Sky' due in the Summer. The single is a guitar driven rocker celebrating knocking around Limerick city doing your shopping, especially when it's busy, and how frantic the place can be, but also not forgetting to enjoy it's landmarks and beauty.
Sign up for the weekly Limerick Post newsletter
Fergal commented to Limerick Post that his tune about wandering around the city shopping might be taken as a bit ironic at this particular point in time.
"I'm aware of the irony of releasing a track and video of this nature at a time when we are all in lockdown, but I had it setup to stream on Spotify before the seriousness of the CoronaVirus became evident."
"Hopefully it's optimistic nature will give people a lift at this difficult time, and help us look forward to when this epidemic has been resolved and we can continue to visit and roam our great city again without restriction."
Stream 'Around The Town' by Fergal Nash on Spotify and YouTube.
Download the track on https://fergalnash.bandcamp.com from this Friday.
Fergal played the song for Meghann Scully's Limerick Post Show in February. Check it out here.