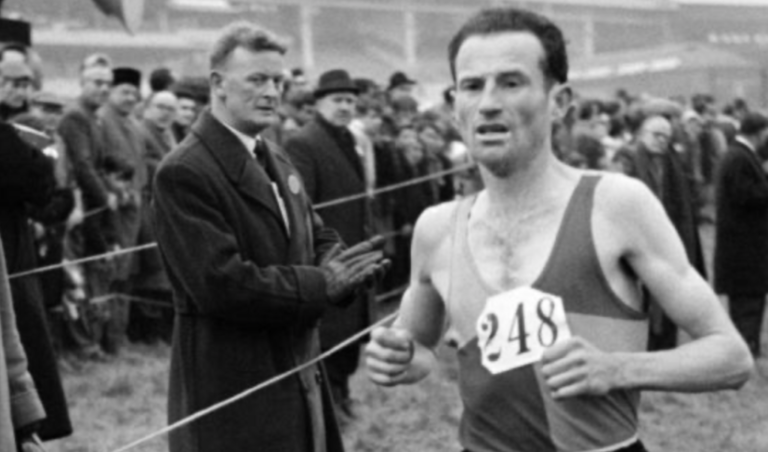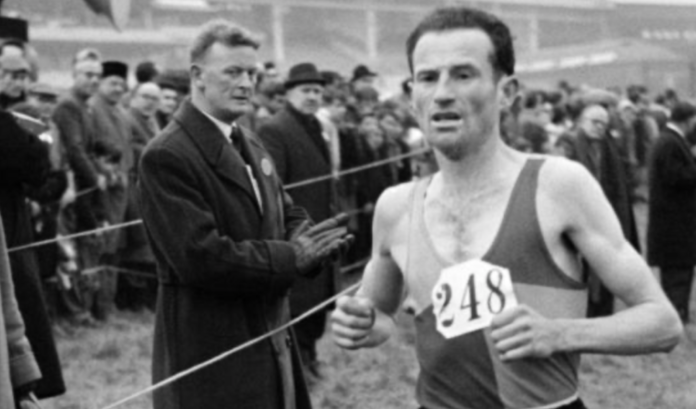 JIM HOGAN'S story in athletics is no ordinary one certainly not all plain sailing. The year was 1966 in Budapest, where the Irishman crossed over the line in his English vest, as the European Gold Medal winner with a time of 2:20:04 in the Marathon.
You'd be forgiven for reading that introduction twice upon discovering that an Irishman (from Limerick) represented Great Britain in his pomp. But as mentioned, Jim Hogan's story would turn out to be an extraordinary one, one found in a book written about him, aptly named: "The Irishman who ran for England"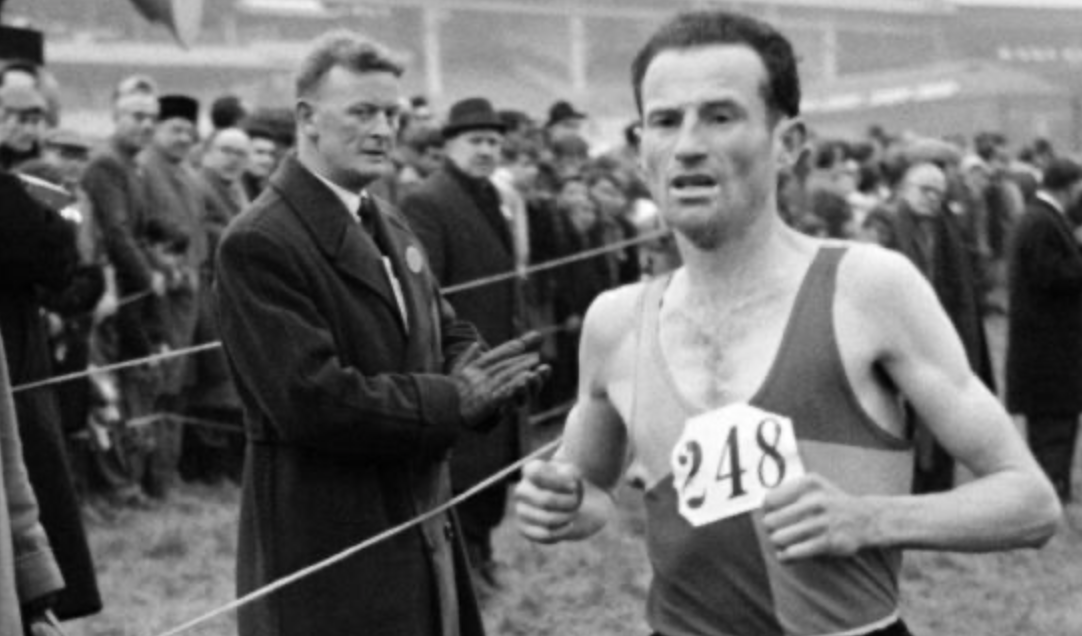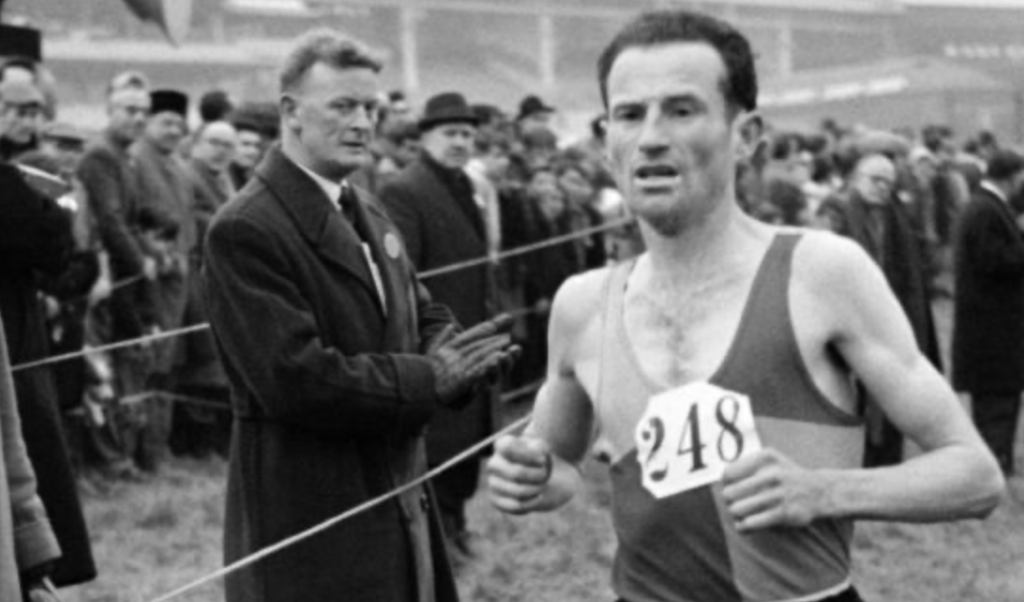 Born in Croom, as Jim Cregan there was no rhyme or reason as to why he took up running but does recall wanting to become an Athlete at the age of 18. He also cut out a track in a nearby field and asked his sister Betty to time him, lap after lap. That was a ritual he continued daily for the 20 years that followed.
He spent those years growing up mastering the craft, the rhythm, pace, stamina and style of what would later go on make the man a great athlete. The ingredients required to make it at the top. An apprenticeship well served.
At the time of "ingredient gathering" and in his twenties, he was utterly dominating the local and national scene, winning over 200 prizes in various Sports.
Hogan took up cross-country running in early 1952 and quickly made his mark, becoming Irish five-mile champion that year. County and National Titles followed. Always  front-runner, he competed barefoot and won a total of 12 Irish championships under the National Athletic and Cycling Association (NACA).
In 1960 Hogan left Ireland to find work in England. It was an easy decision for him to take, as he wrote in his book: "I went to England in February 1960 to get work, nothing else. Actually, I had given up athletics at the time.
"I hadn't run since August of 1959 and didn't start again until the April. And there's another reason which made it easy for me to leave the country. You had no jobs and the country was riddled with class distinction."
"I saw more class distinction in Ireland in the 1950s than any other country I've ever been to. And I travelled more than most. I'd say, something in the region of 25 different countries." Hogan worked in insurance and later a groundsman with the London Parks Council while in England.
After a while he changed his name to Jim Hogan by deed poll in order to compete in Britain, but only later found out it wasn't a requirement. In 1962, he was selected to represent Ireland at the European Championships in Belgrade in both the 5,000 and 10,000 metres races.
However, he was forced to drop out of both. In 1963 he bounced back and returned to excellent form by breaking the Irish three-mile record, as well as the British six-mile record. In 1964 he expressed his delighted to be selected for the Irish athletics team at the Tokyo Olympics:
"It will be the climax of my running career and I feel sure that I can do justice to my selection," he said. Competing in both the 10,000 metres and marathon, he was forced to drop out of the former race with a "very bad stitch", he nevertheless acquitted himself well in the marathon. Withdrawing at the 23-mile mark with dehydration, he was taken on a stretcher to a nearby hospital.
Post Tokyo, Hogan's change of allegiance was hugely controversial at the time, but was born of frustration with the Irish athletics authorities citing the "meanness of Irish officials" after a row over an air fare, among some of the issues he had with them.
In 1965 he declared for Great Britain. That same year, he broke the British 10,000 metre record at White City Stadium, his favourite running track. What followed was Hogan's potential filling moment, winning Gold at the 1966 European Games, standing on the podium under the flag of Great Britain:
"At the medal ceremony (In Budapest) I stood for the British National Anthem as the Union Jack was raised. It was a proud moment for me, a moment I'll treasure forever. And why wouldn't I? I stood there as a British subject"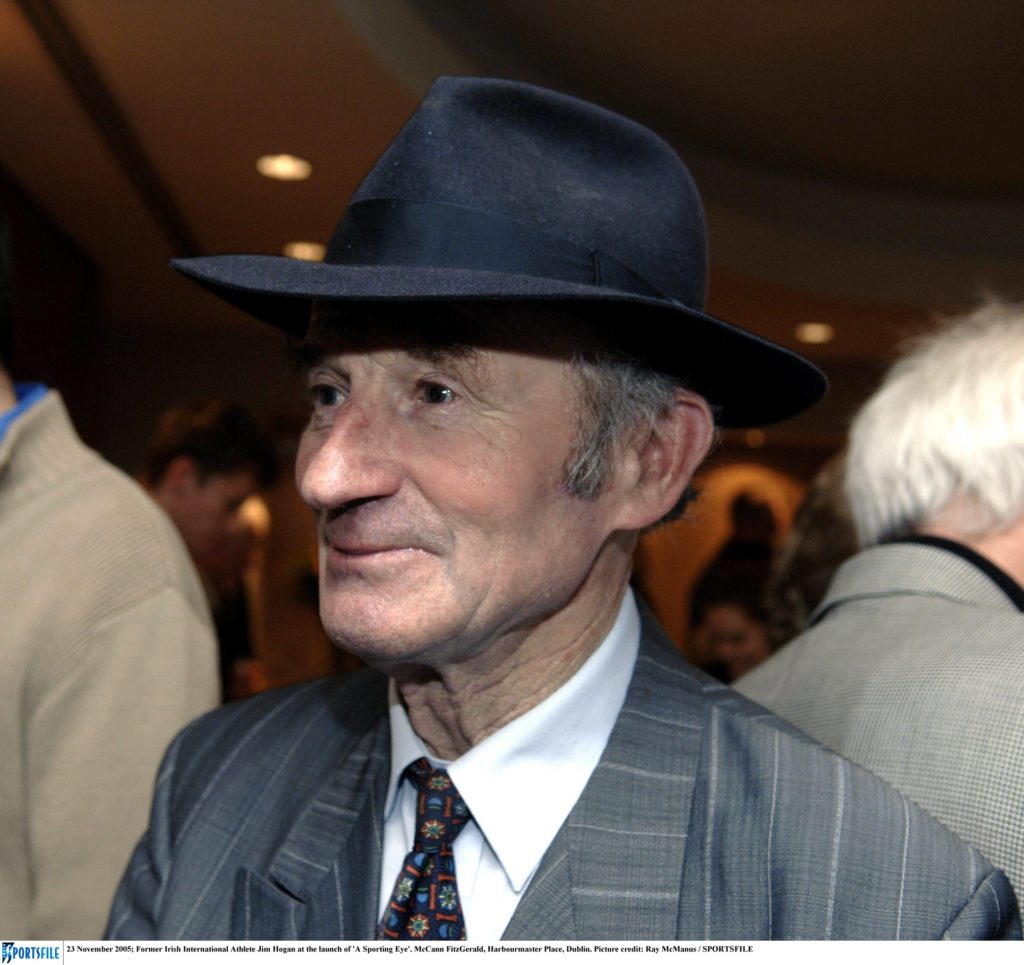 Hogan would go onto to compete in his second Olympic Games in Mexico 1968. but again as part of a Great Britain team. To this day he remains the only Irish man to win a European Championship gold medal in Athletics, albeit in the blue, red and white.
He was without doubt a versatile athlete, having set a European Indoor record of 13:37:02 over three miles, as well as a World Record for 30km on road, running an excellent time of 1:32:25. His best times over the 5000 and 10,000 metre distance would have won him Gold at the 1960 Rome Olympics. He could do it in any track discipline without a running club, coach or scholarship. Jim Hogan climbed to the top the hard way. He passed away in 2014 at the age of 81.
The post Limerick's Jim Hogan, a man who fulfilled his potential wearing a Great Britain singlet appeared first on Sporting Limerick.