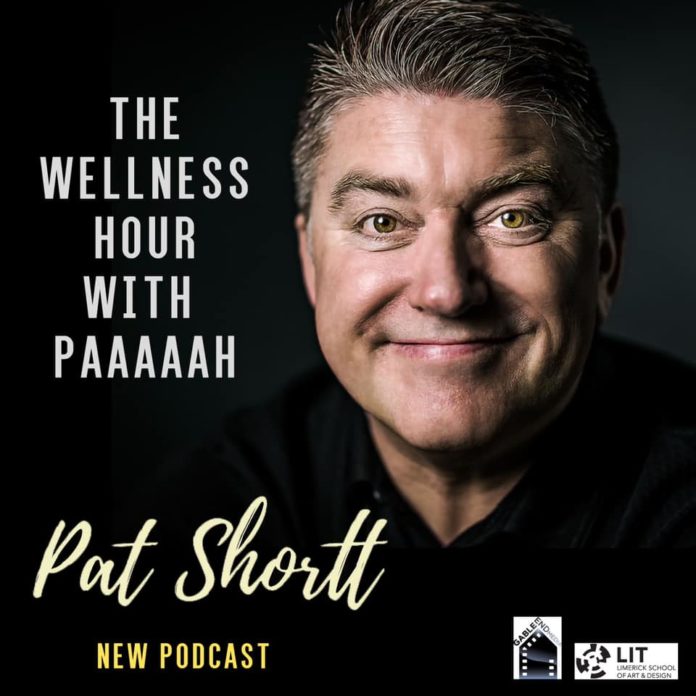 OUR pick of the podcasts and live streams in the region for the captive audience. Any other events think should be featured just get in touch at the above email address.
Wellness Hour with Paaah
THE legendary Pat Shortt has teamed up with the Creative Technologies Studios at LIT, Moylish Campus to create this comedy series.
It is "anything goes" over the six episodes in this series as Paaah takes his audience on a voyage into the surreal and madcap to be found in the depths of County Tipperary and County Limerick.
The show runs for about a half hour, "Shure haven't you the rest of the hour to yourself.'
The Wellness Hour is a smartly produced show as Paaaah introducing various contributors to his magazine show, such as Dr Fintan O Brien from Kerry, who believes people should be doing more procedures on themselves to save money.
Paaaah visits a nursing home each week in his "Away in a Home" slot where he challenges some old folks to interesting tasks.
Produced by the students and staff of the Creative Technology Programmes, LSAD, LIT.
Series One now available on Spotify, iTunes and other podcast locations
Sign up for the weekly Limerick Post newsletter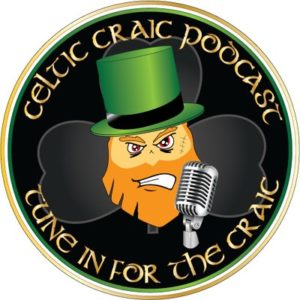 Celtic Craic Podcast
GOING for two years now, the Celtic Craic Podcast is a weekly audio and video podcast.
The boys record the podcast every Sunday, and again this Sunday if the pandemic doesn't shut them down.
Their byline says the Celtic Craic Podcast features a "few men from Limerick City who like to talk nonsense and have the craic."
Expect chats on MMA, boxing and anything else that comes to their mind. The lads have interviewed boxer, Lee Reeves, wrestler, Steve Savage and podcaster Sophie LaTouche in recent episodes. It's a great listen and no subject is off limits for these real rubberbandits of Limerick City.
See https://www.ccpodcast.ie/ The video version is available on YouTube. Audio version is available on Spotify, Google Podcasts, Apple Podcasts and all the usual suspects.
The Big Bark Podcast
FOR dog lovers, The Big Bark is produced here in Limerick in association with Barkingmad.ie, an Irish based dog website bringing you all the latest news, tips and reviews from the canine world.
Darragh Bourke started the podcast last August and saw that there was a gap in the canine market for a regular podcast.
"I'm a dog owner and training to be a canine psychologist at the minute and love dogs.
"I felt there were very few dog podcasts out there and it was something different. So I went with it. We've had some great guests so far. From vets to dog walkers and trainers, pet business owners and nutritionists.
There is a new episode due this week. Hear it on Spotify, Itunes, Google podcasts, Iheartradio, Castbox and more.
https://podtail.com/podcast/the-big-bark/
Emma Langford
EMMA has been at the forefront of finding ways to reach out to her captive audience at this time, a live appearance on Mick Flannerys social media last week, story reading to her patreon supporters, not to forget the new single 'Sowing Acorns' now available in its original version and a fantastic remixed version by Avro Party that takes the her anthem to the dancefloor.
This Friday April 3 join Emma Langford on her Instagram page and some special guests for a singalong to some classic favourites from 8pm. This online get together is a pass-the-PayPal and BYOH (bring your own house) event. Instagram (emmalangfordmusic)
Stefano Dylan
LIMERICK based songwriter Stefano Dylan will perform live on his Facebook page this Sunday April 5. Stefano recently released 'Not A Day Goes By' written with Eugene G. Nolan.
Expect originals and cover versions in this 20 song set starting at 8pm (Irish time) and 9pm (Italian Time).