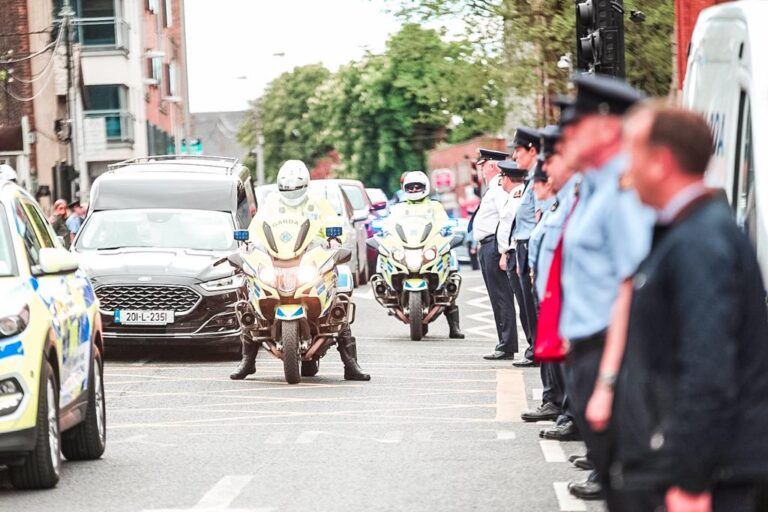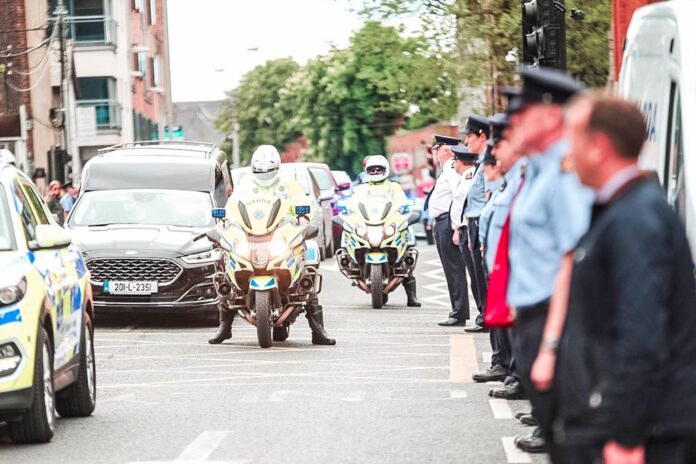 HUNDREDS of Gardaí paid a silent Covid-19 tribute to retired Limerick motorcycle Garda Eddie Ryan, who was affectionately known as "Robocop" because of his dedication to road safety.
The 56-year-old Tipperary native, who died from cancer last Sunday, started in his career at Roxboro Road Garda Station before moving to the city headquarters in Henry Street station where he joined the divisional traffic corps in 2003.
The father-of-three retired from the force in February 2014 after more than 30 years service, and had been working as a taxi regulator.
His Garda partner of eleven years Sergeant Tony Miniter said his colleague was well-liked by all, even by those he rubbed shoulders with and prosecuted under the Road Traffic Act.
"He was a very big man, a larger than life character and his likes will never be seen again."
Despite his towering presence, however, Eddie Ryan was a "gentle giant", and had a reputation of always treating offenders fairly.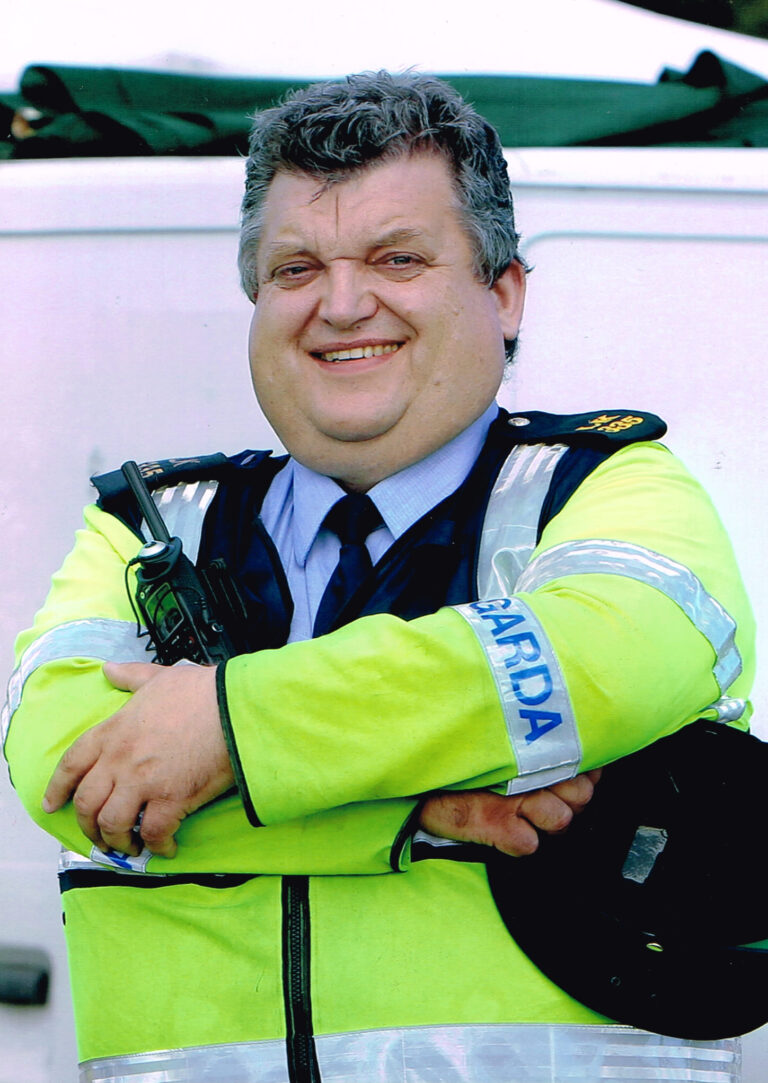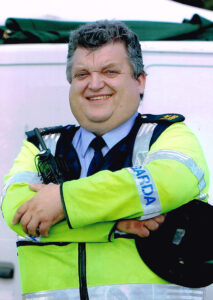 "He was very well-liked, even if he was taking down your details at the side of the road. Nobody really had a bad word to say about Eddie Ryan. This was basically unheard of in roads policing/ traffic corps at the time."
"When you're prosecuting members of the public you're normally on their bad side, but he was loved by so many people, especially by his colleagues."
"He was affectionately known by some of the public, and by some of ourselves, as 'Robocop', but in some ways that did him an injustice, in that, he did his job and he was brilliant at what he did, and, he definitely kept the streets a safer place to be."
"He never drove a patrol car in his 30 or more years on the beat, as he was always on a motorbike.
"They came hand in hand – if you saw the bike, you saw Eddie and vice versa. He started out driving the old Kawasaki GT550's and then progressed up onto the Honda Deauville".
He was also well-known as a loyal Munster rugby fan, and led many of the team's escorts from their hotel to Thomond Park rugby stadium.
His cortège was led by motorcycle garda escort from Thompsons Funeral Home, Thomas Street, to Shannon for a private cremation on Tuesday
The hearse paused outside Henry Street Garda Station, where around 200 past and present colleagues, joined by members of the public, held a poignant guard of honour, led by Limerick Chief Superintendent Gerry Roche, Tipperary Chief Superintendent Derek Smart, Supt Brian Sugrue, Supt Dermot O'Connor, and Supt John Ryan.
"I'm sure he's up there with half a Tipp jersey and half a Munster jersey, and with a pint in his hand, smiling down at all of this," said Sgt Miniter.
"He was taken too young, but he fought a very strong battle for the last two years. He was somebody you couldn't miss on the road and he will be really sadly missed by all of us."
A private funeral service would take place in line with government advice regarding public gatherings. Mass cards and letters of sympathy can be delivered to Thompson Funeral Directors, Limerick.