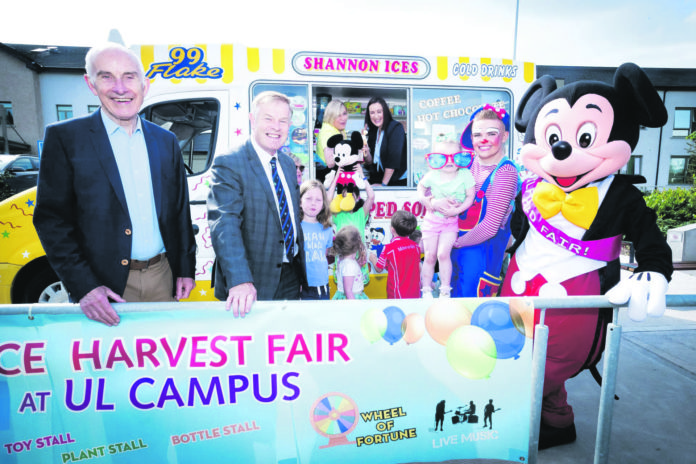 FOR the first time in its 35-year history, the annual Milford Care Centre Harvest Fair has been cancelled due to the Covid-19 pandemic.
In keeping with Government guidelines, plans to hold the fair on Sunday August 30 have been put on ice.
"Although is it very disappointing to have to cancel the Harvest Fair this year, it is the obvious decision given that we are living through a worldwide pandemic," said chief executive Pat Quinlan.
"Fundraising is a very important element of our work as all the monies raised go towards the provision of much-needed specialist hospice services that we provide across Clare, Limerick and North Tipperary.
"Our fundraising department, led by Anne Marie Hayes, is tirelessly working to find innovative solutions to replace the funding we normally secure through live events. Our 'Walk from a Distance' memorial walk last month  was tremendously successful and united people in so many ways.
"We are still hoping to hold our annual coffee morning on Thursday, September 24 as this is a very important fundraising event for us."
Milford Care Centre has also announced that its Hospice shop, which has been on Thomas Street since September 2013 , has permanently closed as the lease has ended and will not be renewed.
"We would like to acknowledge the support of our customers down the years and the  invaluable input of the many volunteers who have given so freely of their time working in the shop down through the years and to thank them for same.
"With new challenges come new opportunities and we have to remain positive that we will meet the challenges ahead," Mr Quinlan concluded.