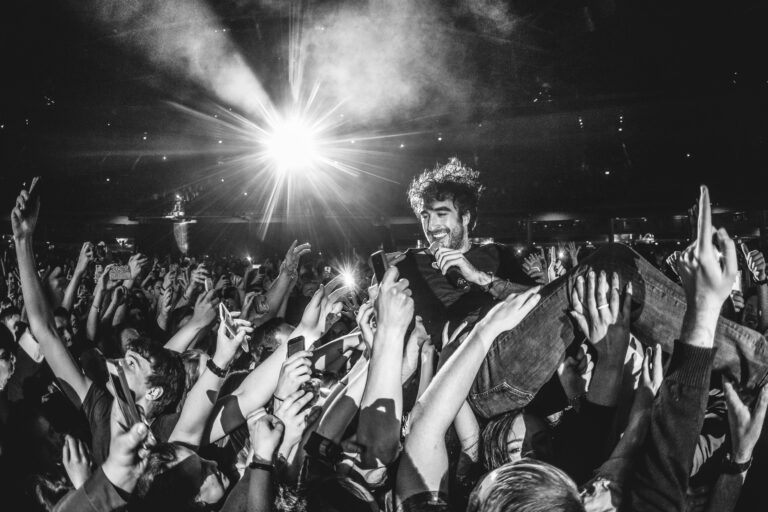 AH the early 2000s, what a glorious time, Ireland in the midst of a financial boom, winning The Triple Crown and songwriter Danny O'Reilly sings an anthem to endless Summers,
We sleep all day and we drink all night
We are not wasting our time
We refuse to hide, we're going out tonight.
San Diego Song.
Inspired by all things West Coast, the band took their name from Cameron Crowe's cult hit film Almost Famous, celebrating rocks golden era, which was filmed in San Diego.
The typewriter in the film is a vintage Corona brand. As there was already a band called Conona, the band became The Coronas.
"The beer wasn't as big then in Ireland," laughs Danny O'Reilly on the phone to chat about releasing an album in a pandemic to a world behind closed doors and performing to empty rooms.
The good news is that the band are on their way to Limerick this Friday. (Dolan's at 2pm)
As sick and tired Danny is of answering questions about why he named his band after a beer (he didn't) he now shares his legacy with a worldwide pandemic (at least no one's asking about the beer anymore!)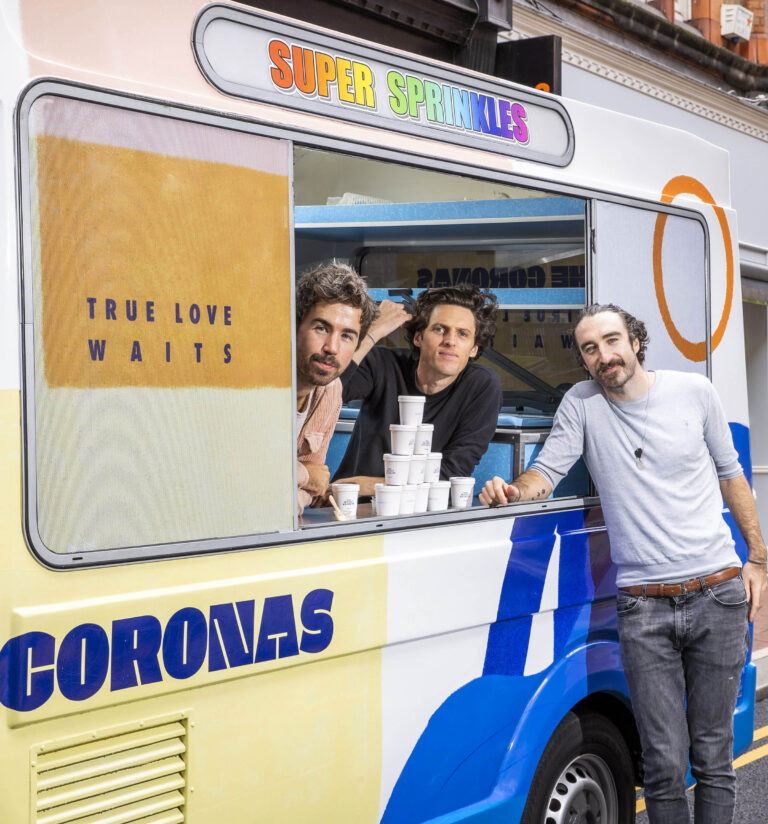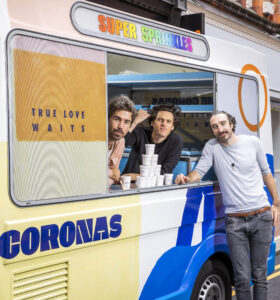 The Coronas have a long-standing relationship with the Limerick City, playing their first gigs Upstairs in Dolan's before moving on to sell-out nights in Dolan's Warehouse and onto playing the very first Live at the Big Top show in Limerick Milk Market in 2011.
"Even when we played in Dolan's Upstairs with just 50 -60 at it you felt they knew the music and they appreciated that we were there.
"Dolan's Warehouse was one of the first proper venues that we toured, not playing a pub or tiny venue. We were always treated well."
When King John's Castle was open to hosting live gigs, The Coronas were again the first band to play the historical site and likewise with Live at Docklands in 2019, the band rocked the full house in a huge celebration with their fans.
"Mick Dolan has a great relationship with us. He knew when it was time to return and when to do a bigger show."
Docklands was their biggest Limerick gig to date and it may be some time before a show of that magnitude will happen again for the band.
The band have little interest in playing socially distanced gigs and are willing to wait until they can again put on their big shows.
"We are going to play the long game. The atmosphere from the crowd is one of the key elements of what makes a good gig.
"With social distancing gigs and drive in gigs, it just doesn't feel right at the moment. It's a lot of work and it is not financially viable."
With the release of their sixth album this Friday July 31, The Coronas have come up with some novel ways to engage with the fans.
"We have hired an Ice Cream Van. We have branded it with the album cover
We are going to go on tour giving out free ice cream and selling the album out of the Ice Cream Van."
The band will be in Limerick this Friday from 2pm. Fans can meet the band get some free ice-cream and buy the new album.
'True Love Waits' is the new album. We will have to wait for a full show from The Coronas, but in the meantime, catch up with the band, show some support and share some ice cream at Dolan's this Friday July 31 at 2pm.