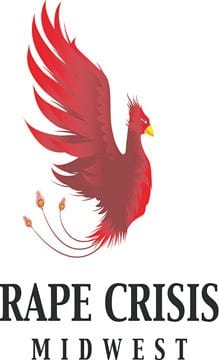 CALLS to rape crisis helplines, including Rape Crisis Mid West went up as much as 63 per cent in lockdown, according to a report just released.
While there is no breakdown for individual rape crisis centres, 781 children, some as young as 12, contacted the helpline for advice and assistance.
The spike came in March, but the overall contacts for the lockdown period were up 23 per cent.
Verena Tarpey of Rape Crisis Mid West says the national report reflects the service providers experiences here.
Speaking as the Mid West service is reopening for physical consultations after three months, Ms Tarpey said that lockdown has triggered the need for victims to speak out about rape and sexual violence.
"The biggest age bracket in which we saw an increase is the 40 to 49 year old age group. These are often parents who have taken on working from home while also home schooling and their parents are older and cocooning so they are getting pressure from all angles," she told the Limerick Post.
"With all this on top of them, it can trigger previous experiences and while we know that what is reported to us is only the tip of the iceberg, people who would not have reached out before are doing so now because they realise they need to speak out with so many other pressures on them."
Ms Tarpey said that another revelation is the amount of time spent with callers since lockdown.
"Usually we would take the caller's details and pass those on to a counsellor to arrange an appointment, but we had no physical appointments since March so to meet the caller's needs, we would keep them on the phone,"
Calls to the helpline which would previously have taken five minutes can now go on for up to an hour and a half, the report shows.
Rape Crisis Mid West had offered remote counselling sessions for existing clients, either through Zoom, telephone calls or other platforms, which Ms Tarpey said, "had a huge uptake".
"We had to change the ways we meet clients needs in terms of scheduling as well and counsellors had to be very flexible, to talk in the evenings when children are in bed or at weekends. It was very different from the 9 to 5 service we offered before."
The number of professionals such as GPs and other health care providers who do not specialise in counselling for sexual violence contacting the helpline also increased.