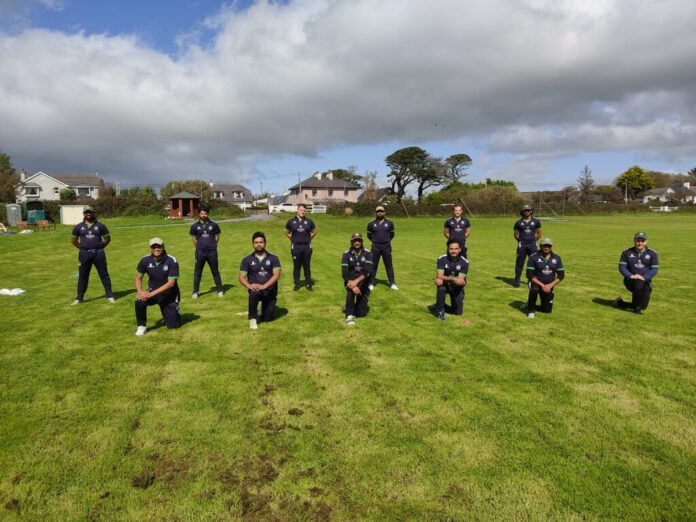 LIMERICK'S miracle season continued over the weekend with back to back victories in consecutive days to land them with another trophy for the cabinet. After winning the division one (or junior) league in 2017 and 2018, yesterday's victory ensured the club would attain their third junior league in four years.
Limerick achieved in style as well, following the footsteps of their senior side with a 100% win record. With the fourths securing victory against Kerry in Tralee on Saturday, it meant Limerick would achieve a 100% record in three out of the four leagues, resulting in just the one loss across all four leagues for the club.
Sign up for the weekly Limerick Post newsletter
County Kerry were the first challengers for Limerick's 2nd XI on Saturday with the game being played in the neutral venue of Farmer's Cross in Cork. Captain Mohamed Gouse had a strong batting line up intact and there was no surprise he elected to put Kerry into field on winning the toss.
Limerick started slow with some early wickets falling, however a constructive and dogged partnership from opener Sarfraz Ramay and Asif Hussein restored some momentum for the away side, the two rotating the strike coupled with some welcome intermitting boundaries to get over the 60 run mark.
With wickets in hand Limerick were able to loosen the arms with some risk-free style batting in the late overs to push their innings total well past the century mark. Dharmesh Patel kept the tail wagging with some late boundaries as Limerick ended their innings with 149 on the board.
In reply Kerry were also slow to start but did not have the same carry in the middle overs as their opponents, Limerick's first change of Shani Alam and John Daly reaping dividends as both seamers took two apiece to etch their way into the Kerry tail.
History was repeating itself for the Shannonsiders who squeezed Kerry too tight with economical overs in the middle, raising the run rate to a very demanding figure in which Kerry's aggression with the bat only resulted in more wickets tumbling and Kerry could only muster 127 from their 20, giving Limerick a 22 run victory. Captain Mohamed Gouse had one hand on the league knowing that a win on Sunday against Cork County would secure the title.
And so Limerick picked up where they left off choosing once again to bat first and set the total against Cork County in Tralee. It was no surprise that the inform Swaroop Burra was scoring the runs once again, he came in at 3 with Tim Smithies and two took advantage of the substandard Cork County attack.
Smithies was like a man possessed at the crease as the two brought Limerick to 90-1 after 10 overs. Smithies made his maiden 50 for the club on his debut season scoring 65 off just 42 deliveries. Swaroop Burra carried his bat to make 67* off 50 balls as Limerick charged towards a mammoth total of 188-5 from their 20 overs, County needing to go at over 9.5 runs an over to be in with any chance of reaching victory.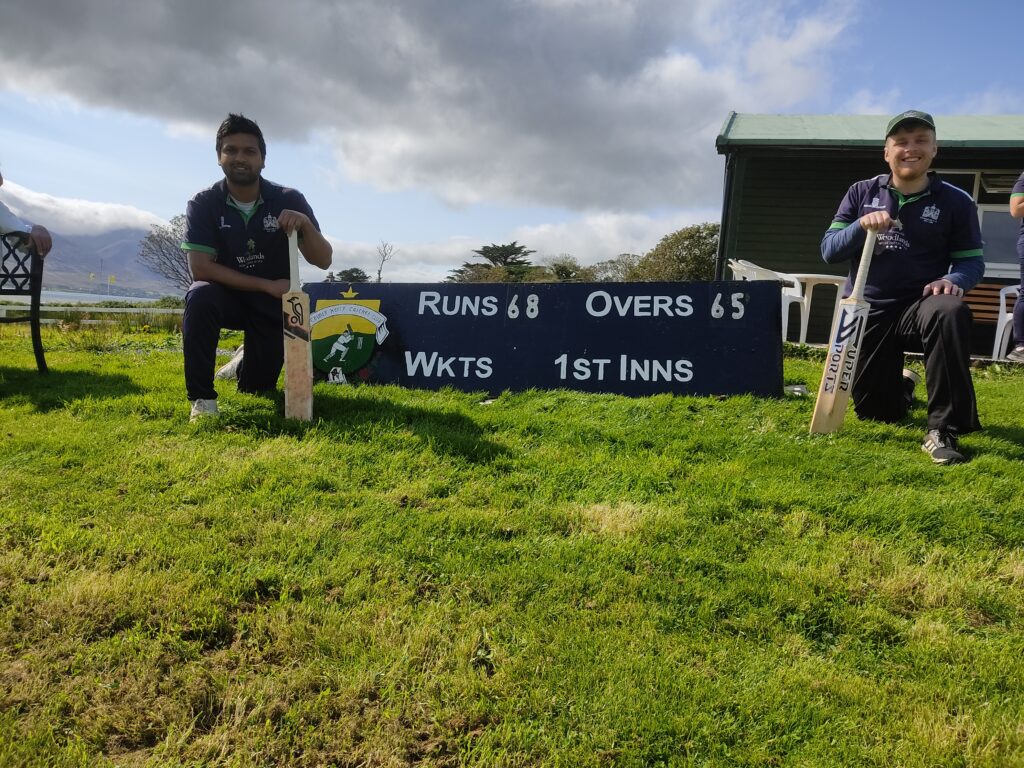 Limerick showed no signs of complacency when they took the field and were ruthless with the ball; Asif Hussein doing some untold damage to the opposition top order. His magical spell of 5-12 off 3 overs demolished any chance of the batting team coming into the game.
He would earn his place on the honours board as County found themselves unstuck on 48-6 after 11 overs with a mountain to climb. Limerick finished the job wrapping up the tail a few overs later and County were all out for just 70 runs giving Limerick a huge 118 run victory.
Saturday saw Limerick's 4th XI finishing their season on a high, their 51 run victory in Tralee guaranteed their 100% record for the season. Limerick powered through to 132 with youngster Mosawar Sidiqi grabbing the headlines once again with a half century (50 off 27 deliveries) whilst Mirhamza Ahmedzai was on fire with the ball and quickly broke down Kerry's venture with 3-18 from his 4 overs.
South African Victor Van Der Schyff contributed 27 runs with the bat and took 2-18 from his 4 overs as Kerry ended on 80-8 from their 20 overs and well short of victory.
The cherry on the cake remains for Limerick next weekend, with all the leagues finished the rescheduled Junior t20 Blast final takes place in the Mardyke at 11am on Saturday as Junior captain Mohamed Gouse goes in search of the season's last available cup looking to retain their only trophy from last season; Limerick won the Junior blast by just 4 runs in 2019 with the Quins chase going down to the final delivery of the game.
With the changes now rung in a new look side, optimism is definitely in abundance as Limerick look confidently towards their last game of the season this weekend.
The post Success story continues for Limerick Cricket Club as Division One trophy returns to Shannonside appeared first on Sporting Limerick.