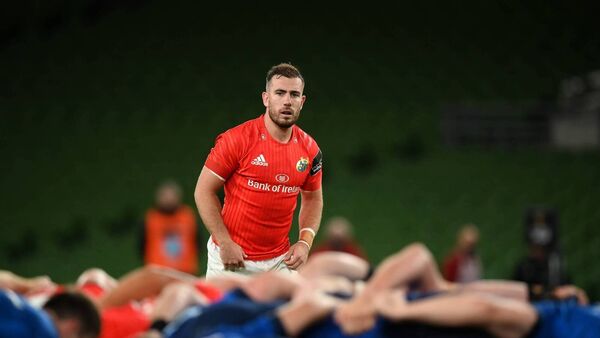 "HE was confident and positive without being arrogant. I liked his judgement values. I have watched him develop quickly over the last year and a half and he has a really good future ahead of him if he continues to make good judgements and stays injury-free.
"He got minutes for Munster in Belfast recently, kicked some points, and got a taste for it. There's so much more to come."
Sign up for the weekly Limerick Post newsletter
Last week in the Irish Examiner, Ronan O'Gara recounted his unsuccessful attempt to persuade Munster's 21-year old outhalf Jack Crowley to join his high-flying La Rochelle in the Top 14.
Crowley sits as fourth choice number ten in the current pecking order at Munster and made his debut away to Ulster on the 2nd of January.
Identified as a skillful and intelligent footballing ten, this could be a big year for Crowley. The Munster coaching team have already displayed confidence in the youngster by capping him this month and the Corkman will be aiming for plenty more substitute appearances as the season progresses.
Validating his decision to fight for the ten jersey rather than taking the JJ Hanrahan route of honing his craft abroad will no doubt be a top priority – and one that will be no easy feat.
The competition is more than steep and patience will be key. Yet all early suggestions point towards the playmaker being the province's finest prospect of all.
Rated highly by senior figures at Munster, earmarked as a big prospect by a rugby great like Ronan O'Gara and clearly confident enough to back his own ability – this is a case of trusting that the cream will naturally rise to the top .
This season Munster have seen JJ Hanrahan and another impressive youngster, Ben Healy, steer the team home to ten wins from eleven games. The reliable duo have stepped up to the plate brilliantly in the absence of star man Joey Carbery whose injury torment has continued into 2021 following a troublesome 18 months or so.
Throw Jack Crowley into that mix and you have the healthiest of competition for the outhalf jersey in some years.
As the youngsters develop, Joey Carbery recovers and JJ Hanrahan continues to mature like a fine wine, there could well be a brilliant battle set to unfold amongst the four men in the few years ahead.
The Old Reliable: JJ Hanrahan
PROS: Hanrahan is the most experienced outhalf on Munster's books and has enjoyed quite a successful campaign so far in the number ten shirt. The Kerryman has accumulated 83 points in nine games, boasting of an 83% kicking success rate from the tee. His performance away to Clermont was a potential sign that the 28 year-old can now be relied on for the big occasion. Perhaps the best is yet to come.
CONS: Possibly not as much of a threat with the ball in hand as Joey Carbery or as accurate with the boot as Ben Healy. Talented and reliable but yet to be capped at international level for the stated reasons.
The Forgotten Man : Joey Carbery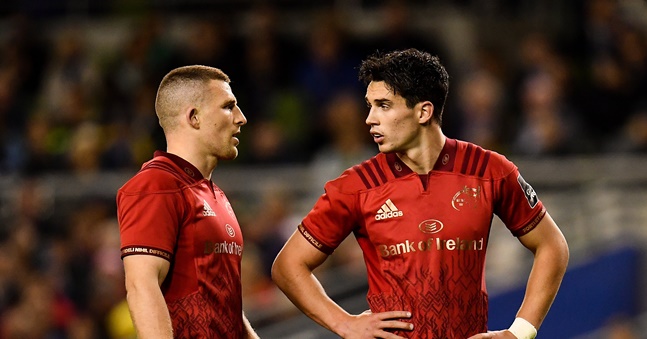 PROS: Joey Carbery is one of the most talented players in the entire Munster squad. The 25 year-old is a more than capable kicker, an accomplished playmaker and an agile runner who was nominated for Munster player of the year following his first season at the province.
Time is on the former Leinster live-wire's side and he will be hoping to pick up from that 2019 Champions Cup campaign where he scored three tries and converted 85% of his attempts on goal to become an instant fan favourite at Thomond Park.
CONS: Carbery's long-term struggle with his ankle injury comes as a worry to Munster supporters. Everyone involved with the province will be hoping that the Irish international can soon return and perform just like his old self to propel Munster to new heights.
The New Kid On The Block: Ben Healy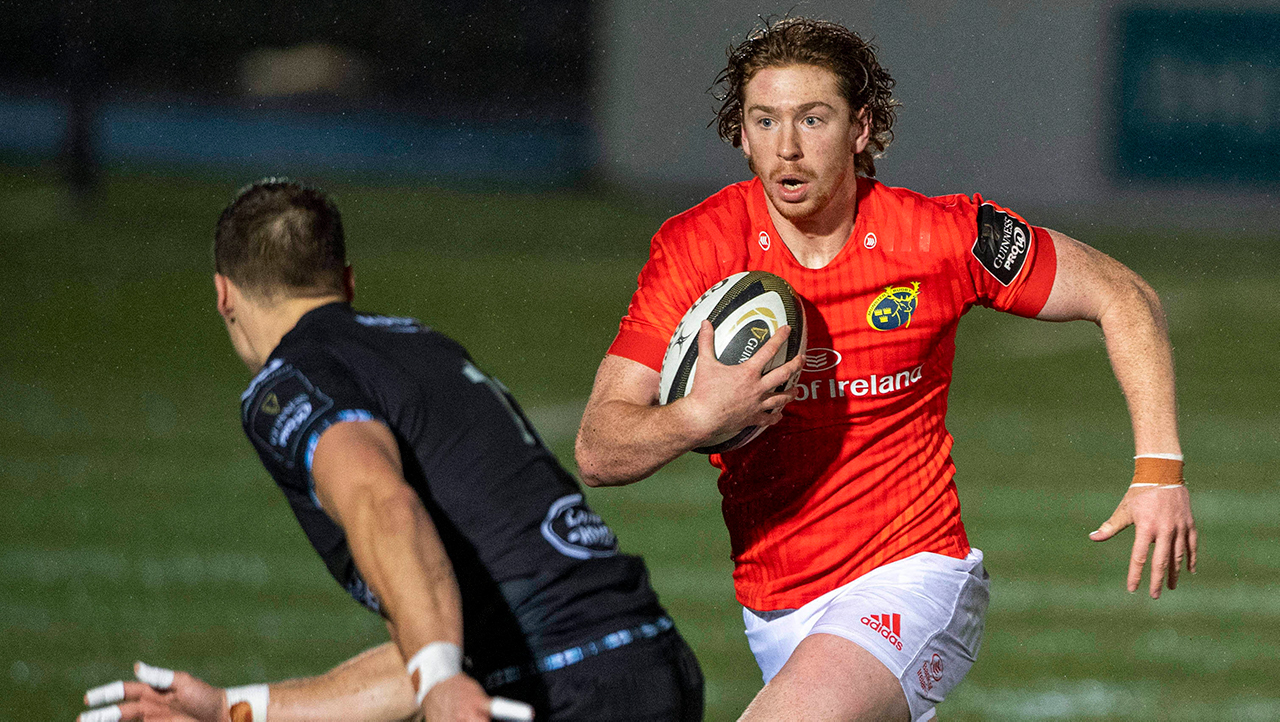 PROS: 21-year old Glenstal Abbey graduate Ben Healy has already displayed the ability to strike the ball brilliantly and execute in high pressure situations this season. Healy possesses an enormous boot allowing him to both find touch and convert long-distance penalties with ease. His last-minute winner against Scarlets in round one of the Pro14 was his finest contribution to date and there should be plenty more memorable moments to come from the Tipperary man.
CONS: As commented by Ronan O'Gara, time is to tell whether Healy can bring much more to the table than his outstanding range of kicking. In a relatively small sample size of nine appearances this season, Healy has yet to score or assist a try, but that is largely owing to Munster's preference for tight forward play in the opposition 22. His progress will be fascinating to follow in the next year or so.
The One To Watch: Jack Crowley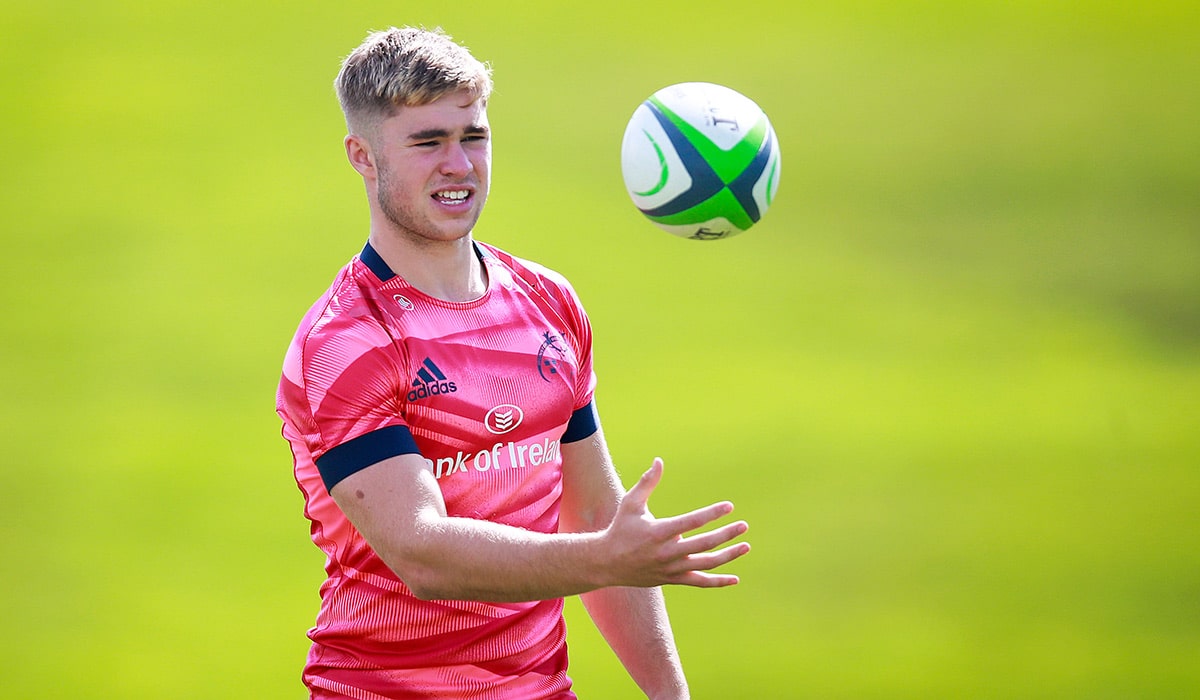 PROS: A star for Bandon Grammar in the Munster Schools Senior Cup, a star for the Irish U20s in the Six Nations and now slowly making his way into the Munster first team, Jack Crowley is a talent to truly be excited about. Though comfortable in a variety of positions , the 21-year old now has his eyes firmly set on the outhalf position and could make the position his own for the long-term. Young Crowley is a natural ball player who can only learn from the like-minded Joey Carbery and legendary coach Stephen Larkham.
CONS: There is plenty of competition to contend with at fly-half and even if Crowley does manage to surpass fellow youngster Healy and the experienced Hanrahan, the wrestle for the jersey with Ireland-capped Joey Carbery may well leave Johann Van Graan with no choice but to squeeze the pair of them into the same side. Another young man Jake Flannery made a seven minute cameo against the Dragons in November to strengthen the depth of the position further. The talented Tipperary utility back has however played more at fullback and centre since his school days than at outhalf.
The post Jack Crowley And The Future Of The Munster Ten Shirt appeared first on Sporting Limerick.