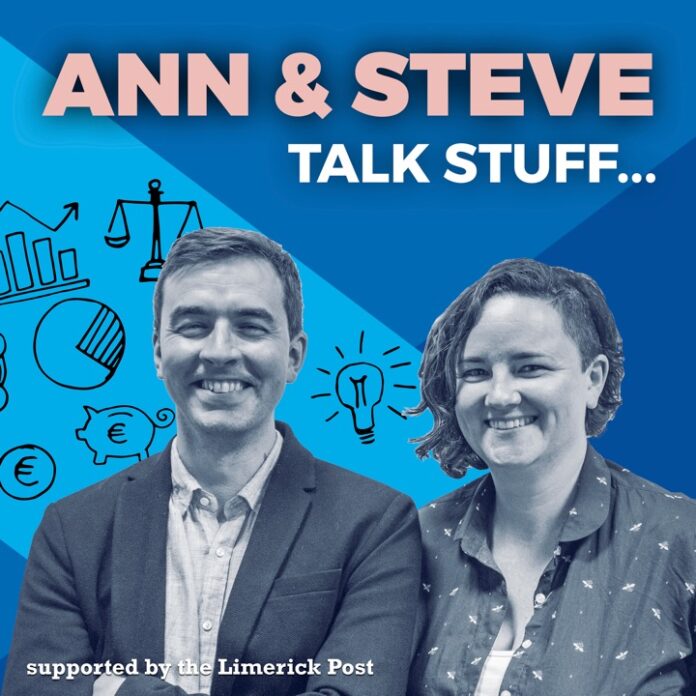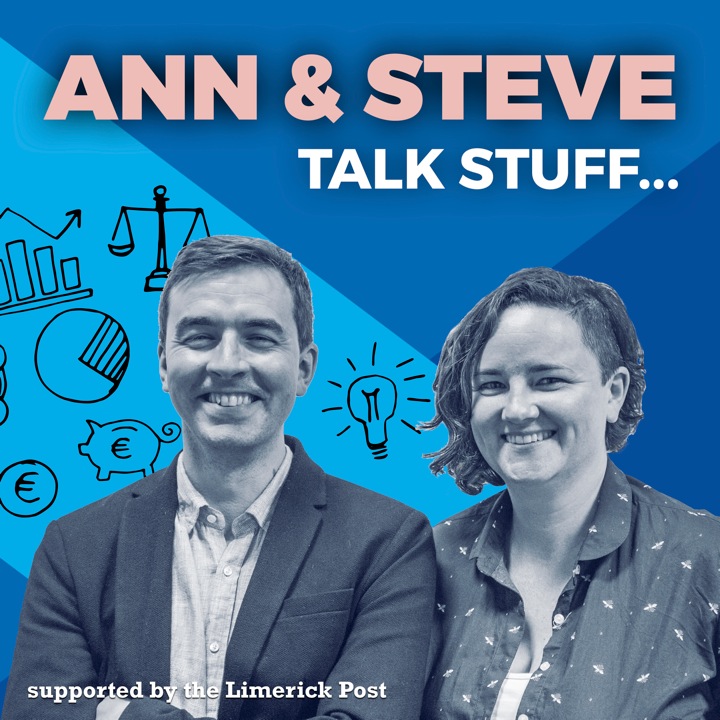 Limerick is going to be the first city in Ireland to have a Directly Elected Mayor. Sure we've all heard about it but what does it mean really, what kind of job is it and what questions should voters be asking? Ann and Steve talk it out.
#DEM #TalkStuff
It's the 42nd episode and Ann and Steve are both 42.
Hosted by Stephen Kinsella and Ann Blake, an artist and an economist walk into a podcast to discuss odd things that make the world go round.
Ann & Steve Talk Stuff: Out Fridays
Please rate and review and tell your friends.
HEAR IT on Spotify ……

WATCH IT on You Tube ……

Please rate and review and tell your friends.
On Twitter ….
@annstevetalk
@annblake78