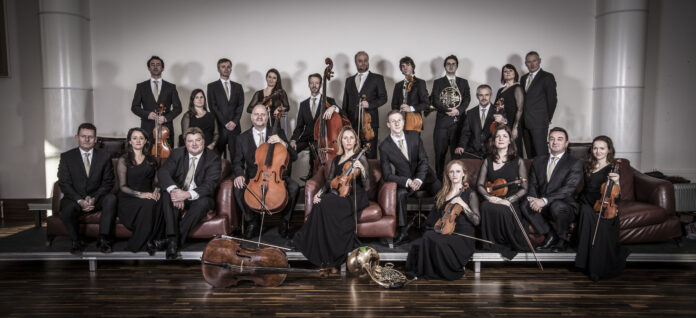 PARTNERSHIPS, diversity, and creativity are at the heart of the Irish Chamber Orchestra's successful I Create Online series which took social media by storm during lockdown. A play on Irish Chamber Orchestra (ICO), this new I Create Online series showcases creative disciplines including Contemporary Mime; Illustration and Print; Marine Film Production; with each creative expression inspired by music performed by members of the Irish Chamber Orchestra. Our mission is to stimulate the senses, open minds and generate an unforgettable ICO experience that will stir hearts, whilst at the same time champion the livelihood of fellow artists.  These imaginative 'shorts' will broadcast monthly online from February to April.
Sign up for the weekly Limerick Post newsletter
Our first collaboration ' Still, Hope' is a three-way partnership with the amazing Contemporary Mime Artist Simon Thompson, Film Editor Dominik Kosicki and the ICO. The inspiration is an emotive return to Limerick which is infused with a sense of longing, of loss, as hope lingers in the background. The soundscape is an abridged version of a re-working by Jörg Widmann of the Andante from Mendelssohn's prodigious Sonata for Clarinet and Piano, only published in 1987.  Here Thompson imagines the Clarinet as echoing the movement and emotion of his character, the timbre reflecting his age and fragility as he seeks familiarity in a forgotten but beautiful cityscape.  This surreal episode, 'Still, Hope', broadcasts on Thursday 25 February.
'Fiadh's Voyage', our second offering, is a call to the wild from Kerry based Vincent Hyland, a Multimedia Artist, Coastal Ecologist, Wildlife Guide, Photographer, Wildlife & Underwater Film Maker. Vincent was inspired by the ICO's rendition of Mendelssohn's iconic Hebrides Overture which amplifies the Atlantic Ocean on a coastal boat trip around the Hebrides.  In his spectacular footage, Vincent explores the cycle of Fiadh, a gannet, journeying over and underwater meeting some amazing sea creatures along the way.  This evocative maritime adventure, produced by Vincent Hyland, is narrated by ICO Violinist Oonagh Keogh, and is inspired by the beauty of the Kerry coastline, its nature, and its wild Atlantic seas.  The ICO's music injects a certain vibrancy to the film which makes it soar! 'Fiadh's Voyage' broadcasts Thursday 25 March.
Our third collaboration, 'Eternal Blooms', is a four-way partnership with Illustrator and Printmaker Eva Byrne, ICO Leader Katherine Hunka, Guitarist Jimmy Smyth and Film Editor, Dominik Kosicki. Eva's inspiration for 'Eternal Blooms' comes from the transient beauty of wildflowers, short-lived when plucked. Her daughter struggles with the fading beauty of the flowers picked daily for her mother, so Eva encapsulates this sadness in her drawing, while at the same time, creates a lifetime memory filled with love for her daughter Polly.  Her music stimulus came from an emotive folksong The Unquiet Grave arranged and performed by Violinist Katherine Hunka and Guitarist Jimmy Smyth.  The imagery is simple, and the melody resembles a lullaby, creating the impression of a natural cycle, ever-present and compelling. The ethereal 'Eternal Blooms' broadcasts on Thursday 29 April.
Don't miss I Create Online Series 2,  an unforgettable online experience with the Irish Chamber Orchestra running monthly from February through April.  This Limerick-based orchestra is resident at the Irish World Academy of Music and Dance at the University of Limerick and is funded by The Arts Council of Ireland/An Chomhairle Ealaíon.  www.irishchamberorchestra.com
For further information/images, contact : [email protected]