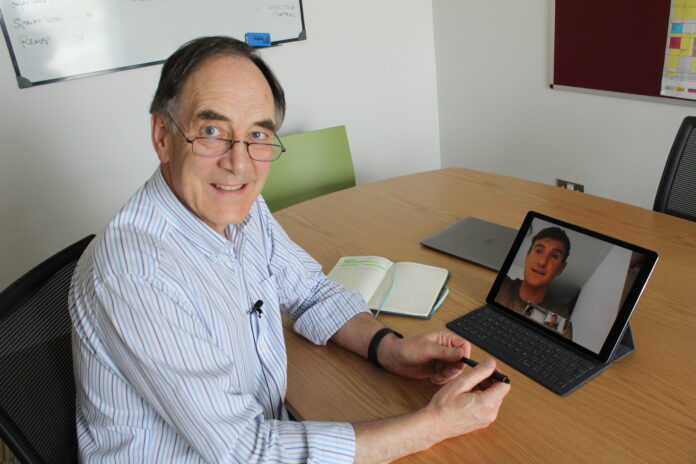 THE man responsible for the roll-out of Covid-19 vaccinations in the Mid West region has said that people are far more likely to die of Covid than of clotting caused by the AstraZeneca vaccine.
Professor Paul Burke, who is an expert in coronary care and chief academic officer with the UL Hospitals Group, was speaking as the vaccination programme gathered pace at the Limerick vaccination centre in the Raddison Blu hotel on the outskirts of the city.
Roughly 500 appointments were cancelled as controversy was raised about the vaccine.
Sign up for the weekly Limerick Post newsletter
In an interview with RTÉ last week, Prof Burke said that "ironically, the vaccine is safer for the older age groups, when measured against the risk of death from Covid.
"Covid is 40 times more likely to be fatal in the over 55s when compared to people who are 25 years old. That becomes 80 times more likely to kill people in the older age groups," he explained.
The Limerick centre is vaccinating almost 500 people a day and while people can refuse the AstraZeneca vaccine, they have been warned that it will be July before they will be called back for an alternative vaccination.
AstraZeneca is one of four vaccines approved for use in Ireland. It accounted for 340,800, or 29 per cent, of the 1.19 million doses delivered up to the end of March.  It is estimated that 813,000 doses of AstraZeneca will account for 21 per cent of the 3.9 million vaccinations expected to be completed by the end of June.
Of the 34 million people who have received the vaccine in the UK and the EU, the European Medicines Agency (EMA) has received reports of 169 cases of cerebral venous sinus thrombosis and 53 cases of splanchnic vein thrombosis – both rare kinds of blood clots.
Most cases were in women aged under 60, but the current evidence does not suggest age or gender is a risk factor for the side effects, the EMA said.
All these cases arose some 14 days after receiving the first dose and no cases of blood clotting with low platelet levels similar to those in other countries have been reported in Ireland.