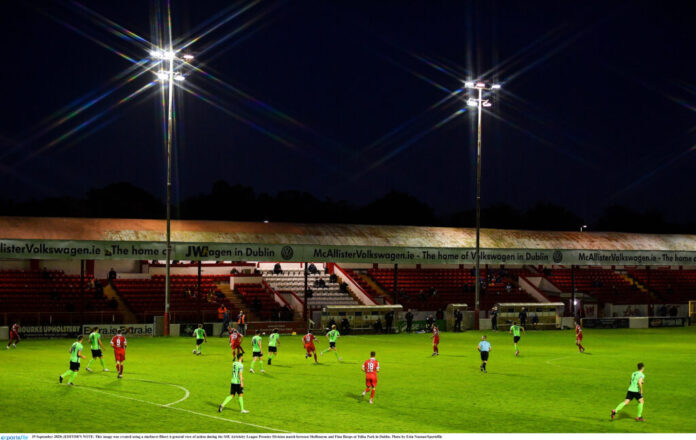 TREATY United travel to the capital tonight to face their toughest challenge of the season against in-form Shelbourne FC (7.45). Both sides are undefeated in the Airtricity League First Division and unless both are happy to take a draw, something has to give at Tolka Park.
Outside of Athlone, Shelbourne are the form side in the second tier with three victories in a row against Wexford, Cork and Cabinteely. Ian Morris' side have scored seven goals in three games and with an attacking force which includes Michael O'Connor, Glen McAuley and Yoyo Mahdy, it is easy to see why.
Sign up for the weekly Limerick Post newsletter
There is a huge depth in the squad which has been evident in the amount of changes that Morris and his well-known assistant Alan Reynolds have been able to make with little consequence to the team in recent weeks. The likes of Mahdy and Luke Byrne were on the substitutes bench against Cabinteely which may even be the envy of a couple of Premier Division sides.
In recent games, Shelbourne have reverted to a defensive back four with the duo of Michael Barker and Kevin O'Connor as full-backs and the impressive Ally Gilchrist and Maxim Kuogan playing at the heart of the defence. If Kuogan keeps his place, he may be a potential weakness for Tommy Barrett to target as he has made two high-profile mistakes leading to goals this season.
Furthermore, in the midfield area, the Dublin outfit possess one of the best players in the division in former St. Patrick's Athletic man JJ Lunney who's reading of the game and distribution is second to none, He will mist likely be partnered by Brian McManus on Friday night and the youngster has impressed in recent weeks.
The only doubt for the home side ahead of the game is Georgie Poynton who is an influential leader on the pitch despite his young age. It is an extremely tough test for Tommy Barrett & co this evening and they will look to frustrate their opponents as much as possible.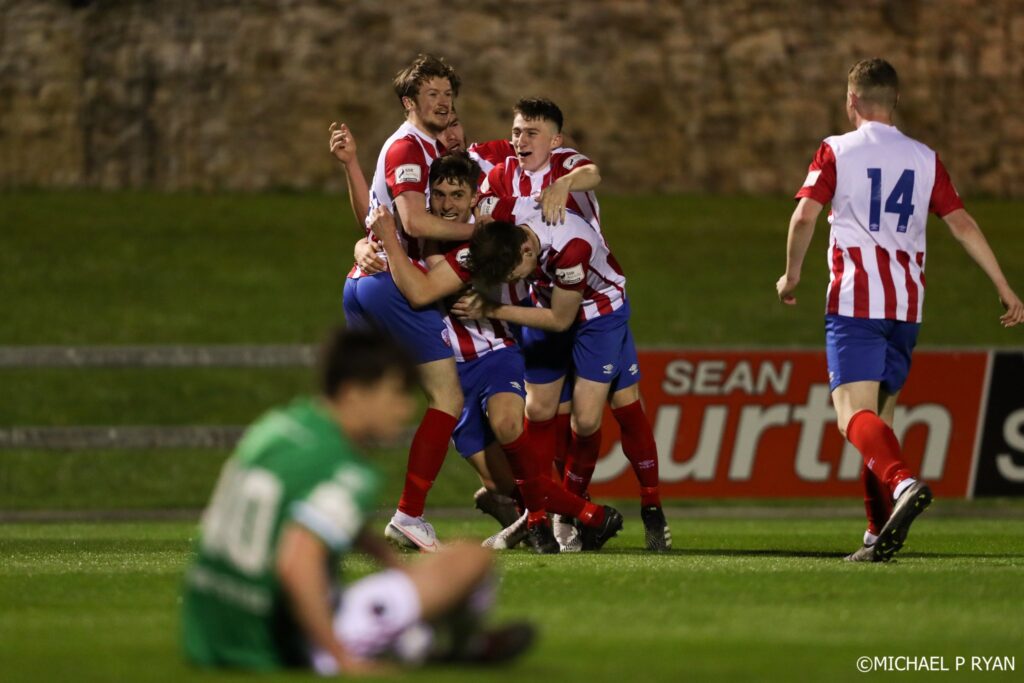 Barrett's side have been performing exceptionally well in defence and hold the best defensive record in the division as of late. Sean Guerins and Anthony O'Donnell are likely to face their toughest opponent in the feisty Michael O'Connor. Treaty have yet to concede first in a game this season and it will be interesting to see how they react when that inevitability does strike.
On the injury front, Joel Coustrain and Dean George are likely to miss out again along with Conor Melody while there are also doubts over Joe Collins. Charlie Fleming is serving the last of his three game suspension.
Key Battles:
Marc Ludden vs Shane Farrell: There are a number of key battles taking place on the Tolka Park pitch once again but both Marc Ludden and Shane Farrell are in tremendous form at present and will be direct opponents tonight. Farrell has been a huge attacking force for Shels and has scored two goals in the last two games including a superb goal against Cabinteely. He is a quick and technical player who provides plenty of width which his teammates seek out regularly.
Ludden will not fear facing anybody at the moment and the 31-year was more than capable of dealing with the likes of Shane Doherty of Galway and Daire Crowley of Cork in recent weeks.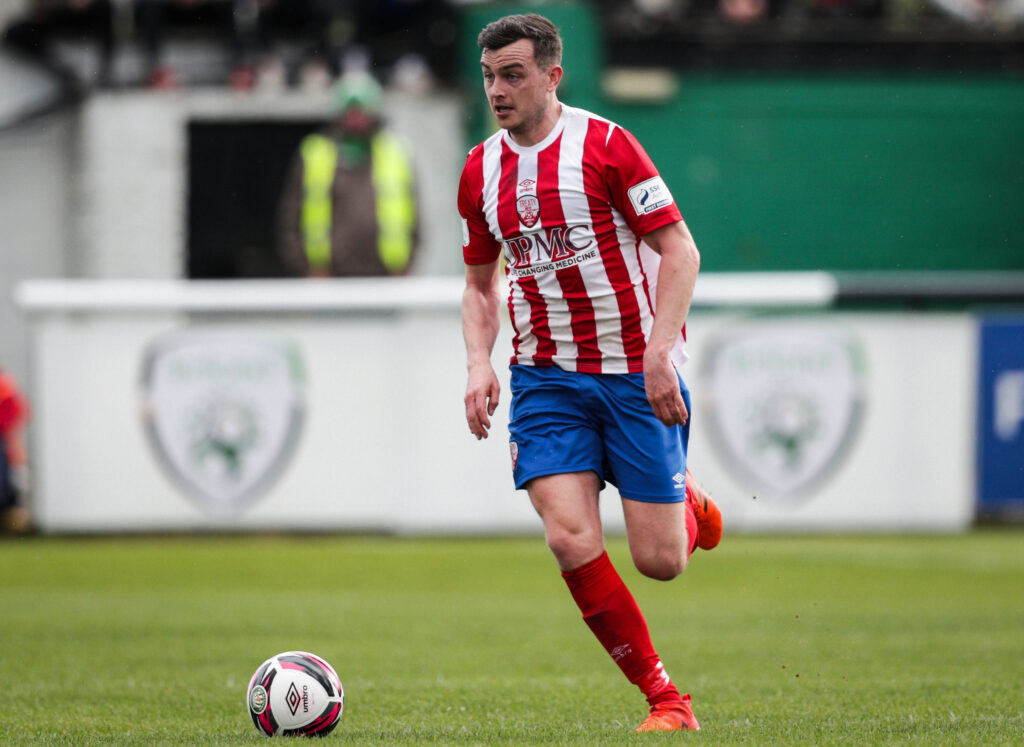 Not only that, but the Galway native has been a key attacking threat with overlapping runs and long throw specials. As our Sporting Limerick analyst Jason O'Connor pointed out, it will be interesting to see if Farrell 'cheats' and doesn't track the overlapping runs of Ludden or whether Barrett will instruct the left-back to be less adventurous.
The Midfield Battle: As in every game, the midfield battle is also crucial. Treaty fans have been reveling in the performances of Mark Walsh who has effectively arrived as an unknown talent. The former Athlone man will be tasked with keeping McAuley quiet this evening and has been superb in stifling opposition attacks in the opening five games.
He possesses a calmness when defending andsome of his teammates could learn from that skill following an early flurry of red cards. His midfield partner Clyde O'Connell is a different type of player who generally plays on instinct but will be wary due to his sending off against Wexford. Both men will be up against the aforementioned Lunney, McAuley and McManus and may need the help of Sean McSweeney who isn't known for his defensive side of the game but that must change in Tolka Park.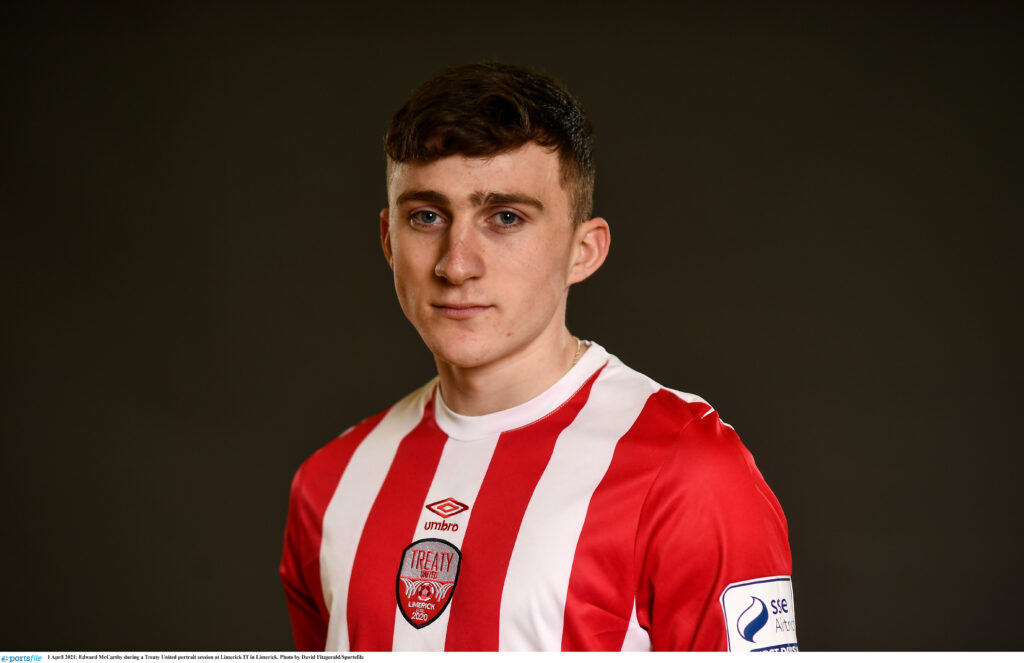 Rooney vs Lynch: Dayle Rooney has began brightly on the left hand side for Shels and our analysts Noel and Jason picked this out as an area of worry. Ed McCarthy will have to provide captain Jack Lynch with more cover than last week's opening half. Only for Cork's deficiency in positive passing, Dylan McGlade may have been afforded more opportunities.
The goal arrived from a McGlade cross when Lynch may have acted quicker to stop the cross. Both Rooney and O'Connor have linked up well so far and O'Connor will be looking to take advantage of what he will perceive as a naive McCarthy.
All in all, defeat in Tolka would not be the end of the world and as Tommy Barrett has re-iterated on numerous occasions, the underdog status suits his side. There is no doubting that but the step-up in quality should be evident and facing a full-time outfit for the third time in three weeks may be too much to ask from this side. However, they have been written off before.
The game will be streamed live on LOI.TV and we will have pre-match team news and updates throughout on our Facebook and Twitter pages.
The post Clash of the Undefeated: Shelbourne vs Treaty United Preview appeared first on Sporting Limerick.