LIMERICK band The Hitchers are set to re-issue their debut album It's All Fun & Games Til Someone Loses An Eye on vinyl for the first time.
Hailed as a "work of lyrical genius" by NME Magazine in 1997, the band have initiated a campaign to do a limited edition re-release on 12" vinyl on the record's 25th anniversary.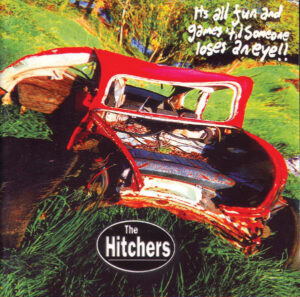 Originally released on CD only, the album, featuring the singles Strachan/You Can Only Love Someone, Killed It With My Bare Hands and Big Mug, is long since out of print and can only be found secondhand on the likes of eBay or Amazon.
Sign up for the weekly Limerick Post newsletter
The band is working with the Irish-based financial support platform Fundit.ie to raise the €3,000 needed to re-master and manufacture the 25th anniversary re-issue of the album.
Launching the Fundit.ie campaign last week, the band's main songwriter/drummer Niall Quinn stated: "This is an all or nothing fundraiser, the entire concept either lives or dies in the next few weeks."
At time of writing, The Hitchers have already reached 80% of their target in the first seven days of the campaign.
With just 20 days left in the Fundit.ie campaign, supporters can pre-order the album and claim a slew of rewards from personalised greeting cards, live show tickets, handmade Hitchers themed glass drinks coasters and even book your own private gig.
Support the campaign at https://fundit.ie/project/fun–games-25th-anniversary-re-issue
If the fundraiser is a success, a 25th anniversary re-issue gig in Limerick will be announced shortly.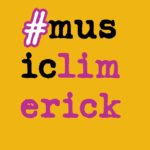 MusicLimerick – New Music Favourites is a Spotify playlist of some of the fine music being produced by Limerick artists over the last 12 months.
Follow the playlist HERE