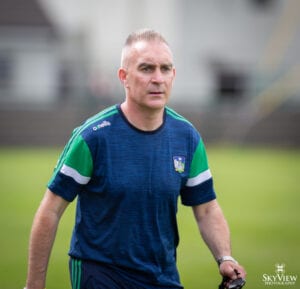 PAT Ryan's Limerick Camogie side are set to take on Armagh in the All-Ireland Junior Championship Quarter-Final in Kinnegad this Saturday.
Preparations are underway within Pat Ryan's Limerick camogie squad for their upcoming clash against Armagh this Saturday.
"We've been tipping away nicely. The fact the senior team are gone, it was good to be able to put the whole focus o the junior team."
Limerick face a tall task against last year's champions Armagh, however this young Limerick squad will have undoubtedly done their homework before attempting to conquer their experienced opponents.
"You're never going to get anything easy when you go up north so it was great just to get over the line and I suppose just dying to get out and play another championship match again."
Despite Ryan's squad being younger on average in comparison to other squads, it has been far from an obstacle in regards to camaraderie amongst the players. Ryan believes that this bond amongst his squad is an advantage often hard to come by and difficult to cultivate.
"They've all become great friends, there's a great buzz at training anytime they meet up and there's massive unity among them and you can see that."
Ryan's squad unquestionably have the potential to claim an All-Ireland title in the near future, but why wait? Limerick are just two solid performances away from a final appearance, and Ryan thinks they have it in them.
"It would be a shame if they don't reach an All-Ireland because they have the potential, but we just have to get over this hurdle tomorrow, that's the big one really."
Take a look at the full interview below:
The post "It's going to be a right battle, no doubt about that" | Pat Ryan looks on to Championship Quarter-Final appeared first on Sporting Limerick.