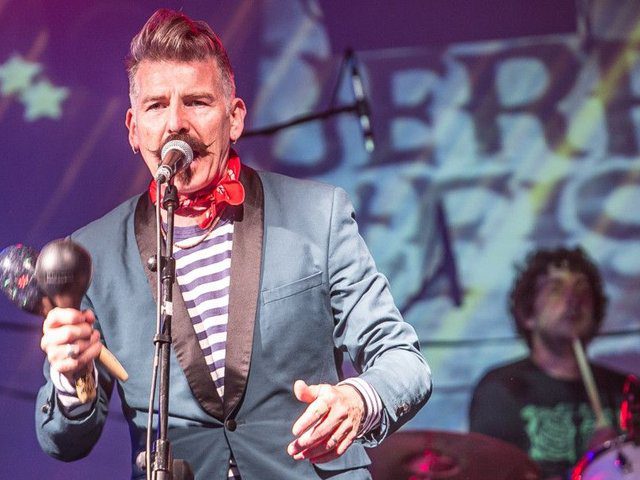 GETTING your ticket for the big weekend of music at Feilé Forever just got easier. A limited number of two person pods are available for sale, great news for fans who want to make it to more than one show.
Everything is set a four-day weekend of music at Birdhill with Paul Noonan, Jerry Fish, The Frank and Walters, Emma Langford, The Alvin Purple Experience, Norma Manly, Dylan Flynn & The Dead Poets, DJ NDT, The Funkjunkies and host Will Leahy for this new pop up venue.
Tickets are on sale in pods of 6, 4 and 2 from www.universe.com/feileforever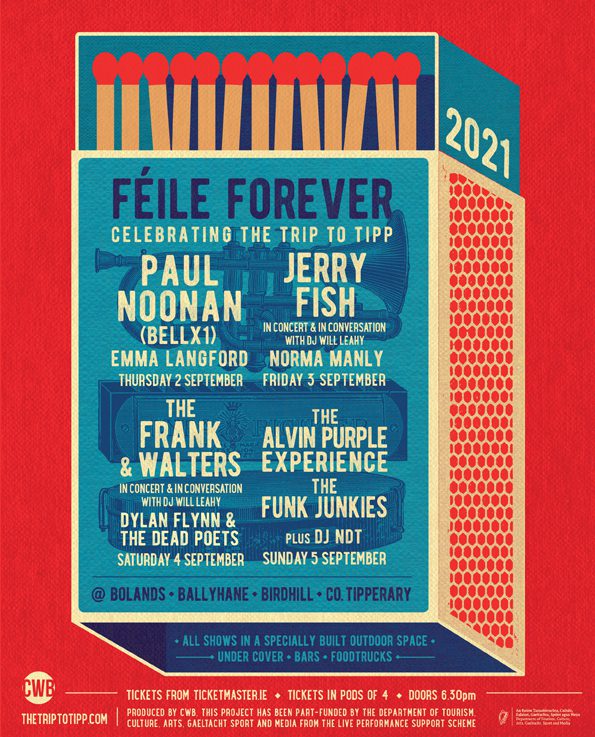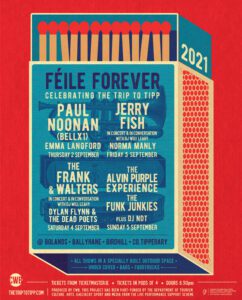 Alongside the headliners, a stunning selection of supports have been announced.
On Thursday September 2 Bell X1's Paul Noonan will be joined by Emma Langford. The Limerick folk singer is having a stellar rise since winning at the RTE Radio 1 Folk awards and most recently was part of the Irish Women in Harmony Line up.
She joins the songwriter of some of the biggest irish anthems of the past 20 years, from "Rocky took a Lover" to "the Great defector", Paul Noonan is a stunning lyricist and front man and promises to deliver a very special performance at Birdhill.
With the Jerry Fish show on Friday September 3 heading for a sell out, the enigmatic showman, band leader and all round bringer of musical mayhem has invited Tipperary singer-songwriter Norma Manly to join him at Birdhill. "a 21st century Patsy Cline" and "Blues as they should be heard" are amongst the press acclaim for Norma and she will set the scene perfectly for the Emotional Fish frontman and Irish music icon.
Jerry Fish is a carny soul, one who has spent much of his life on the road, a shape-shifter, showman, shaman, songster, rock peacock and supper club crooner from Lynchville, a constantly evolving artist who has always favoured innovation over orthodoxy.
Saturday September 4 brings arguably Ireland's greatest ever pop band The Frank and Walters take to the stage and it's fitting that one of the brightest talents in the vibrant midwest music scene should open up for the Cork Trio.
Dylan Flynn and the Dead Poets have been building audiences, stream, views and a buzz since 2019 combining energetic guitars and well-crafted song writing. They will take to the stage before a full show from the Franks.
Will Leahy will act as host on both nights and chat to Jerry and the Franks about Feile, the last couple of years and plans for the future.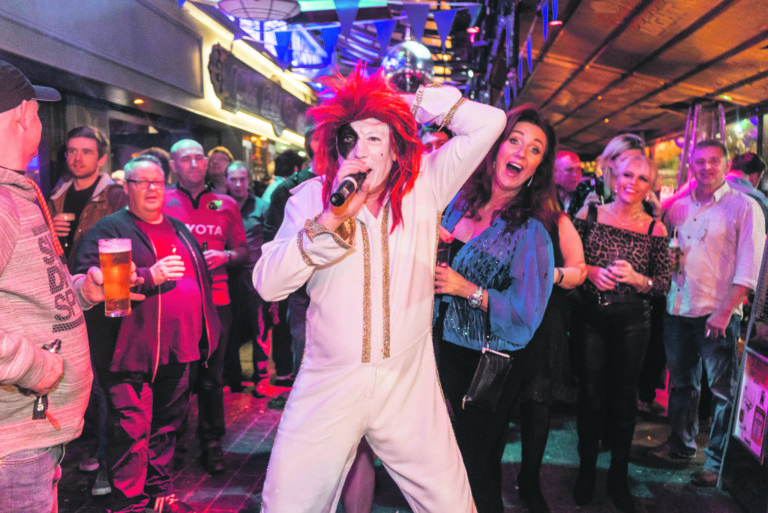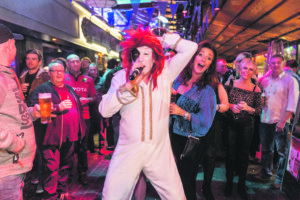 The Final night of the weekend Sunday September 5 sees two of the greatest live acts to come out of the Midwest together for the very first time as The Alvin Purple Experience and The Funk Junkies take to the stage to rock this unique outdoor concert venue on the outskirts of Limerick City.
This is an outdoor event under cover. The event site has parking, bar service and food trucks on site for these socially distant shows.
Over 18's only. Tickets are on sale in pods of 6, 4 and 2 from www.universe.com/feileforever