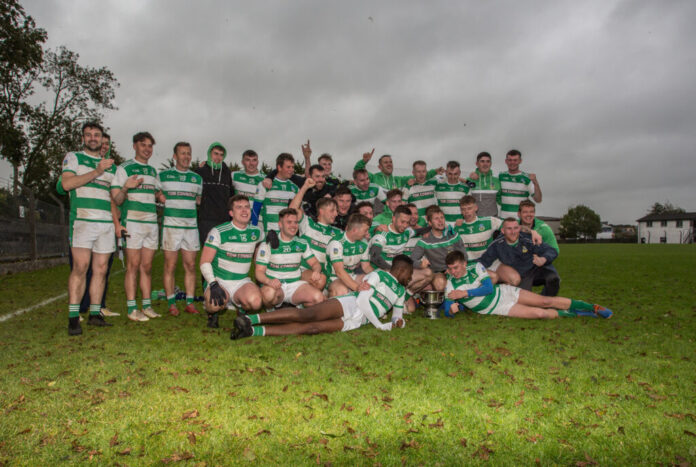 AHEAD of the quarter-final challenge of Newcastle West, Claughaun's Cian Graham has said that the game is a nothing to lose free-hit opportunity to get one over the overall competition favourites.
Graham admitted that coming out of intermediate, the main objective was to stay up at this level and now they're in a quarter-final, it'll be a good chance to see where they are as a group.
Sign up for the weekly Limerick Post newsletter
"They're the favourites for a reason, we've seen their results so we'll just go out and give them all we've got."
Making the step up to senior is no easy feat but Claughaun haven't looked out of place in the ranks, with the early win against Ballylanders being a good start to their campaign.
The importance of being a senior team isn't lost on this current crop.
"It's very important. It has been 10 or 11 years since we were up senior. At the club, all you see up there is senior champions so for us to get the club back up there and hopefully launch a platform for the next generations coming through, that we can stay senior and be back competing, that's the main goal."
This panel is a young team, with a few older heads. There's plenty who have played together from underage. With that mix and an eagerness to maintain senior status, there could be plenty to come from Claughaun in the not too distant future.
The post WATCH: Claughan's Cian Graham looks ahead to Newcastle West in SFC quarter-final appeared first on Sporting Limerick.