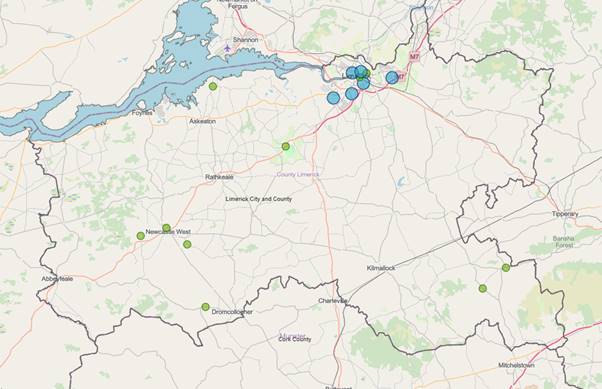 THE publication of the National Development Plan(NDP) 2021-2030 earlier this week provided capital funding of over €4.4bn for investment in school infrastructure during the period 2021 to 2025.
This funding will facilitate the continued building of a modern and sustainable school infrastructure across the country.
Approximately 1,200 school building projects are currently in progress around the country across the various stages of planning, design, tender and construction – most of which are expected to be either under construction or completed in the period 2021 to 2025. These projects, with a monthly status update, are listed on gov.ie.
Minister for Education Norma Foley TD said of the announcement that "Today's announcement is further evidence of our strong commitment to investment in our school infrastructure right across Ireland."
"Advance planning and a strong rollout of school building projects is crucial to support the school system and ensure alignment with the government's Housing for All plan. This significant investment through the NDP allows us to move forward with certainty on our ambitious plans and deliver high quality building projects, with a real focus on sustainability, for school communities across Ireland."
The school building projects which are currently in construction or at advanced stage of planning and design in Limerick include extensions to 9 primary schools; Ballysteen in Askeaton, Our Lady Abbey in Adare, Mahoonagh in Castlemahin, Galbally National School in Galbally, Ballylanders National School in Ballylanders, St Patricks on the Dublin Rd, Scoil Mhuire in Charleville, Killoughteen in Newcastle West, and Presentation Primary School on Sexton St in the city.
The plan also comes with the contruction of new school buildings for; the Monaleen National School in Castletroy, for the Limerick ET Secondary School in Limerick City East, for Mungret Community College in Dromdarrig, and finally for Gaelcholasite Luimni in Limerick City. The announcement of Gaelcholasite Luimni's inclusion in this project, came back in July
A couple refurbishment projects have also been listed, for Gaelscoil Sheoirse primary school in Clancy, aswell as for Cresent Comp in Dooradoyle
You can track the progress of these projects here: link to capital tracker – https://www.gov.ie/en/collection/f828b-myprojectireland-interactive-map/