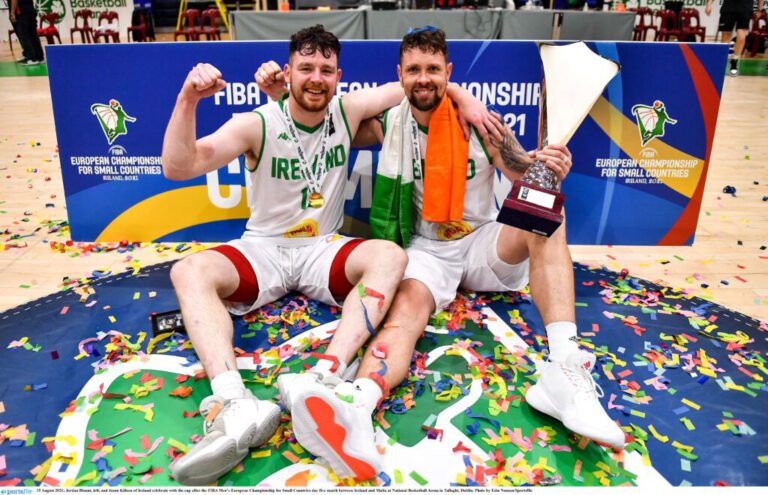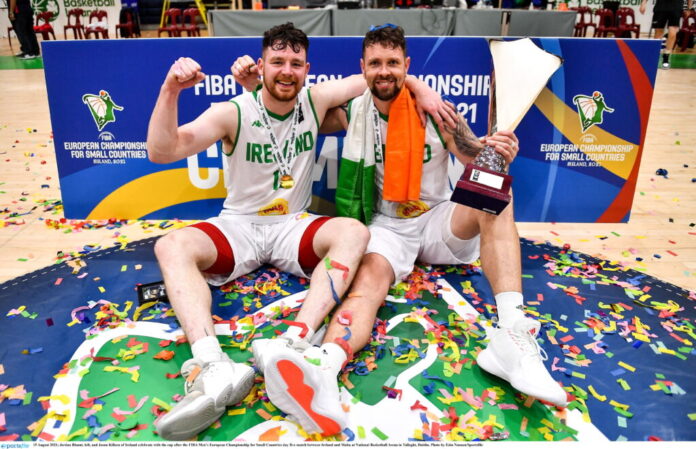 LIMERICK native and Irish basketball legend Jason Killeen shared his goals for the future while also looking back on his impressive international career.
Killeen was the Irish Basketball captain when they lifted the FIBA European Championship for Small Countries in August and after a long international career, he finally got the silverware his leadership and persistence deserved.
Reflecting on the achievement after returning to his former primary school, Coláiste Mhichíl – CBS Sexton Street with the trophy in hand, Killeen said,
"It definitely capped off a my international career, I played my first game with the senior mens team in 2007 so it took us 14 years to get some silverware but being able to win that was amazing."
The Covid-19 pandemic brought it's challenges to both Killeen and his squad in the months leading up to the tournament, which was held in Dublin a year later than initially scheduled.
Ireland's success at the tournament was the perfect punctuation mark for Killeen's lengthy year international career, as he announced his retirement shortly after the tournaments conclusion.
On his decision to retire, Killeen said he didn't dwell on it, instead focusing on his game,
"I didn't really give it too much thought before, the focus was after not having a season last year and back training with the national team the focus was just on the tournament and just trying to win and the relief of holding up the trophy and winning I think was the right time to cap it off."
Now playing for Templeogue in Ireland's Super League, Killeen still has a great sense of excitement for the future of basketball in his native Limerick. Crediting the clubs and coaches who developed him as a player, Killeen has high hopes for the future of Limerick basketball.
"I think it's in a great place, you look around and you have lots of really great coaches and lots of really great people that have good intentions, that are trying to grow the game. The whole thing is just get more involvement from the kids, the numbers are growing all the time and hopefully the clubs gets more involvement with sponsorship and companies getting involved and I think thats the best way to grow it."
With the interest in basketball growing in both Limerick and Ireland as a whole, Killeen will be less that worried about which young player will step up and take over the mantle of Irish basketball in his retirement.
The post WATCH: "I think it's in a great place" | Basketball legend Jason Killeen on the status of the game in Limerick appeared first on Sporting Limerick.